Clean Air Solutions
Thermoline Scientific is proud to be able to offer the vast range of clean air cabinets from AES Environmental. AES Environmental is an Australian-owned company that has been developing & manufacturing products locally for over 50 years. The advantage of this local manufacture is fast lead times and flexibility to make non-standard products as required.
Each AES product is vetted and quality controlled by their own highly trained team and best practice standards are at the heart of what they do. The range includes ductless fume cabinets, Cytotoxic Drug Safety cabinets, mobile fume cabinets, PCR and laminar flow cabinets as well as a range of Class II safety cabinets and Contained Storage Ventilation cabinets. All products meet and exceed the requirements in the relevant Australian Standards and can be installed, tested and certified on site.
Many laboratory applications and processes require clean air solutions. Our Australian Made lab fume cupboards, biological safety cabinets and laminar flow cabinets are used widely in laboratories, schools and universities. This range is manufactured to capture and remove airborne hazardous substances (such as toxic or harmful fumes, vapours, gases, dust or chemical aerosols) generated during laboratory experiments.
Whatever research or manufacturing process you are operating in, effective air filtration and pollution control are vital for your products, processes and people. For example, a biosafety cabinet will provide a clean work environment and protection for employees who create aerosols when working with infectious agents or toxins. However big or small the need, with expertise in just about every area of industrial and process filtration and separation, we're ready to help to deliver the products and 'hands-on' support to help you build a safer laboratory.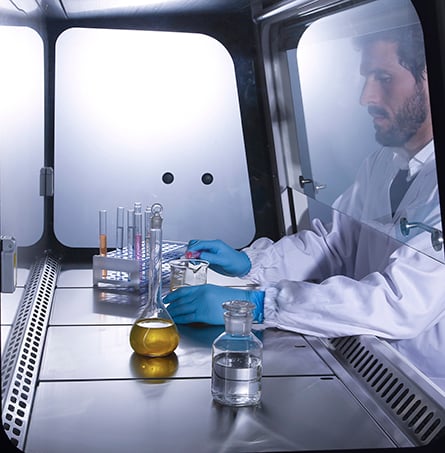 Showing 1-10 of 10 results