Corrosion Testing Chambers
The Q-Lab Q-Fog corrosion testing chamber tests the corrosion resistance of materials. It provides controlled conditions for exposure of the material to a specific environment, such as salt spray, humidity, temperature, or other corrosive agents. The purpose of corrosion testing is to evaluate the durability and performance of materials in real-world conditions and to determine the effectiveness of corrosion protection techniques, such as coatings, surface treatments, and alloys.
Q-FOG chambers are available in three types. The base model SSP performs traditional salt spray and Prohesion tests. Model CCT performs salt spray, Prohesion, and most cyclic automotive tests. Model CRH adds variable relative humidity control and an optional shower function. All Q-FOG chambers are available in two sizes to fulfil a range of testing requirements. The choice of chamber will depend on the type of corrosion test required and the specific environment to be simulated.
To obtain accurate and reliable results, it is important to follow standardised testing procedures and to have a well-controlled environment. The Q-Fog SSP corrosion tester can perform numerous accelerated corrosion tests, including continuous salt spray (ASTM B117 and ISO 9227) and Prohesion (ASTM G85 Annex 5). The multi-functional Q-Fog CCT model can run Copper-Accelerated Acetic-Acid Salt Spray (CASS) tests such as ASTM B368 or ISO 9227 CASS.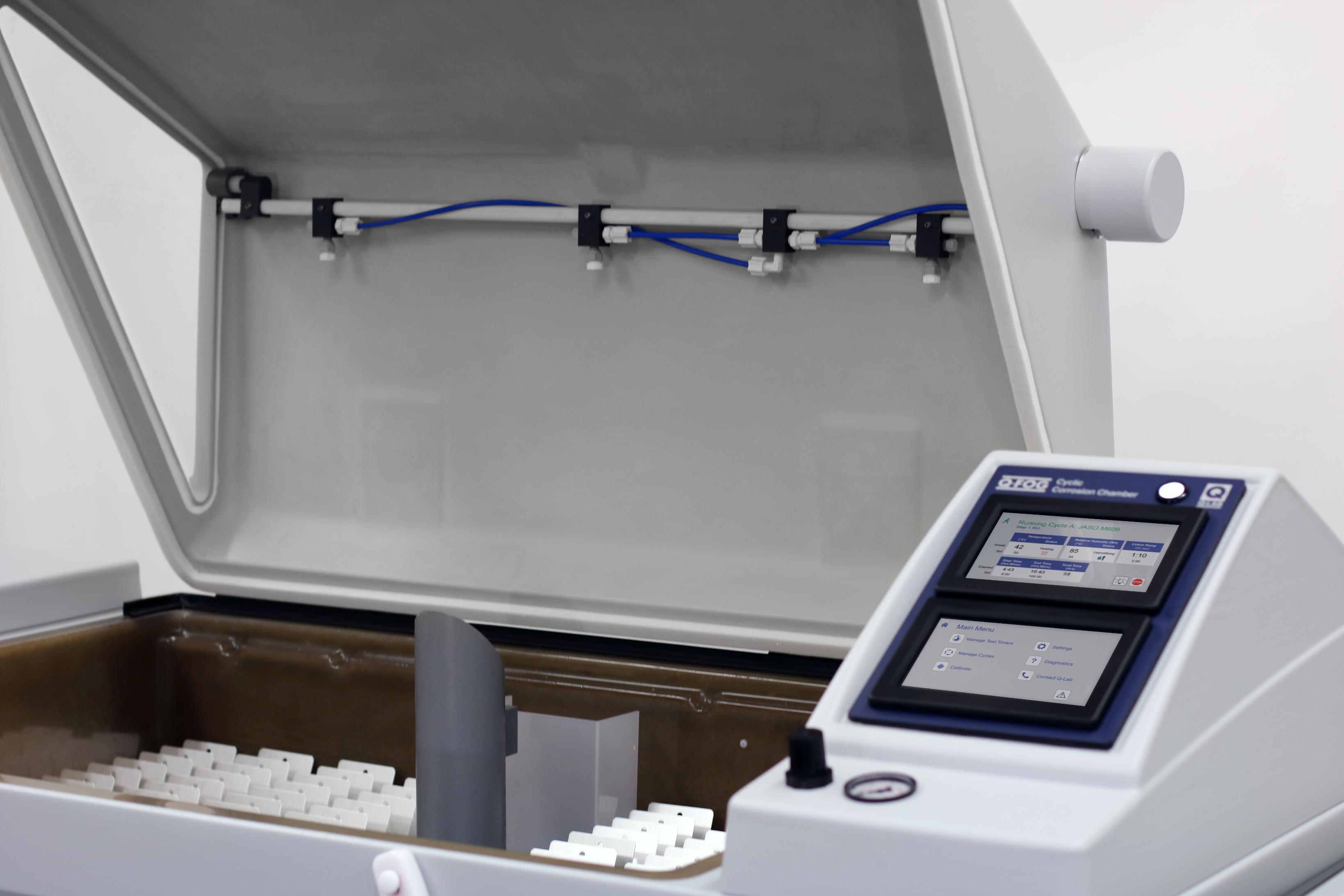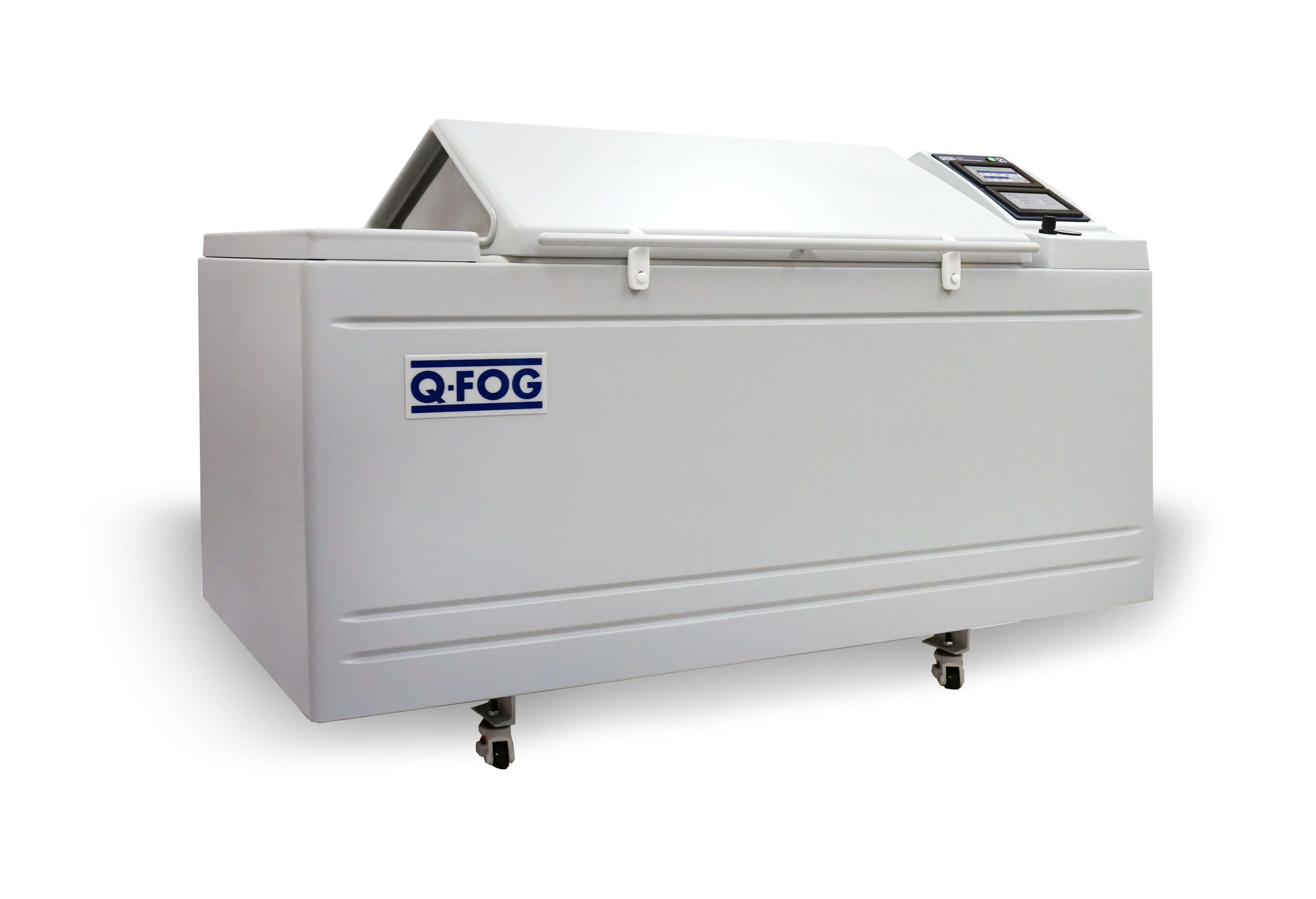 The Q-Fog CCT and SSP corrosion tester is used to test the corrosion resistance of materials. It simulates the effects of a salt spray or fog environment by exposing the material to a mist of salt water.
The Q-Fog corrosion tester can be used to test the corrosion resistance of a wide range of materials, including metals, plastics, and coatings and is commonly used in the automotive, aerospace, and marine industries. The results of the test can be used to evaluate the effectiveness of corrosion-resistant coatings or to compare the corrosion resistance of different materials.
Specifications
Brand: Q-Lab
Capacity: 600L/1100L
Models Available: Four
Temperature Range: +20°C to +70°C
Electrical: 18A/230V
Castors: Yes
Humidity Range: 95 to 100%
Learn More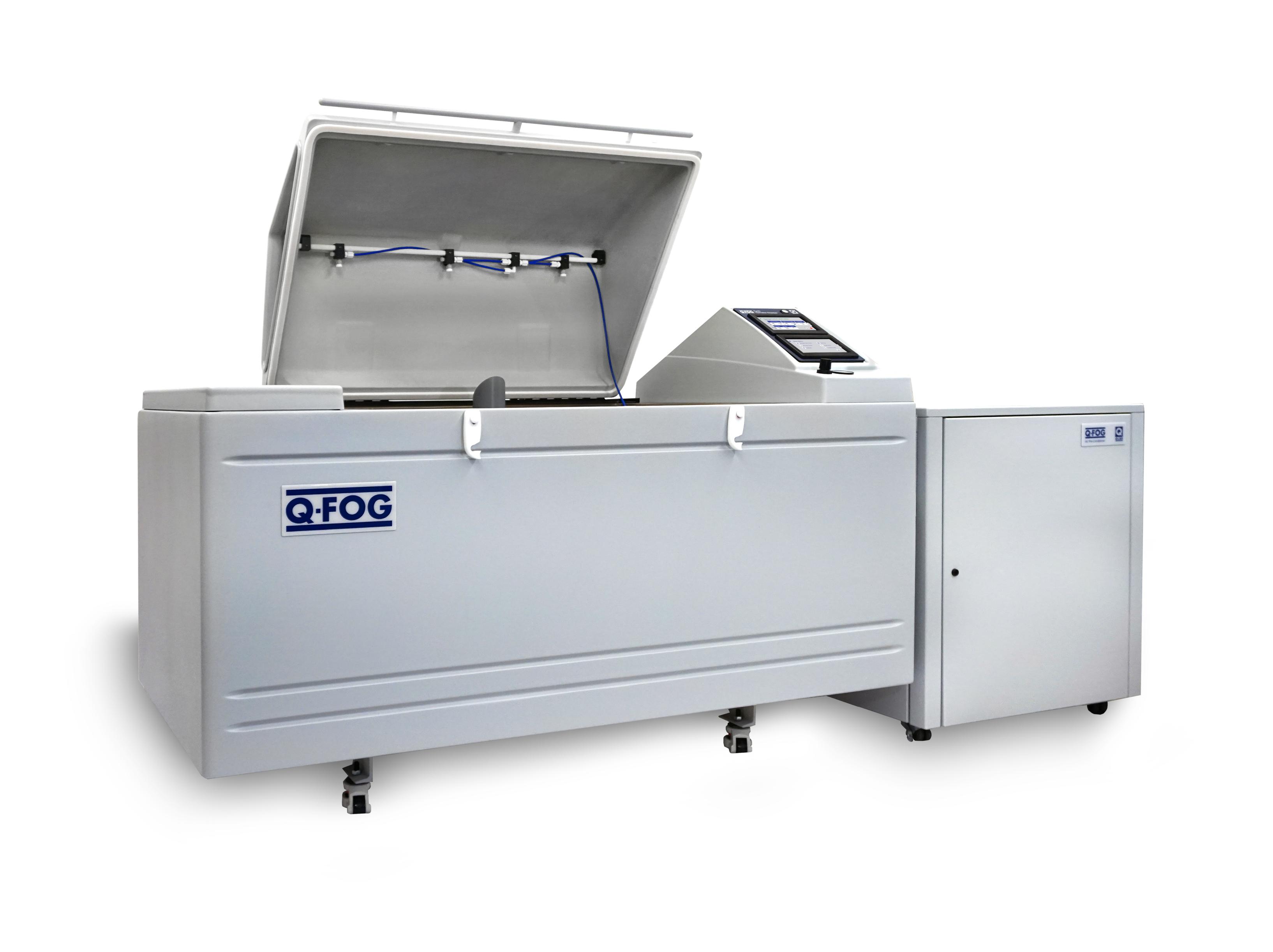 The Q-FOG model CRH represents a true breakthrough in the price-to-performance ratio of corrosion testers with RH control. The tester has all the features and advantages required in cyclic corrosion testers, as well as full variable humidity control through the use of an innovative air preconditioner.
Q-FOG CRH with Air Preconditioner enables precise control of tester environment to meet modern cycle requirements. Additionally, the CRH model includes a Shower Function that can be used interchangeably with traditional salt fog.
Specifications
Brand: Q-Lab
Capacity: 600L/1100L
Models Available: Two
Temperature Range: +20°C to +70°C
Electrical: 3ph/24A/415V
Castors: Yes
Humidity Range: 20 to 100%
Learn More