Blanket Warmers
Thermoline blanket warmers reduce the risk of hypothermic reaction, post-operative discomfort and stress in patients. Blankets are gently heated to restore body temperature post surgery, and assist thermo-regulation. This minimises the risk of complications such as wound infections, cardiovascular disorders, cardiac arrhythmia or vascular disorders.
Blanket warming cabinets are recommended for Recovery, Maternity, General Ward, Specialist and Intensive Care Units. Thermoline has four key blanket warmer models all with precise temperature control between ambient +5ºC to +60ºC.
Thermoline's blanket warmers have internal fan forced air circulation, energy efficient LED lights (360, 520L) plus easy view glass self-closing and lockable doors. All models are supplied complete with heavy duty castors to allow cabinets to be easily moved when the area around cabinet requires cleaning. Comfort is key and with Thermoline's line of blanket warmers, you will certainly find the perfect fit for your hospital or medical facility.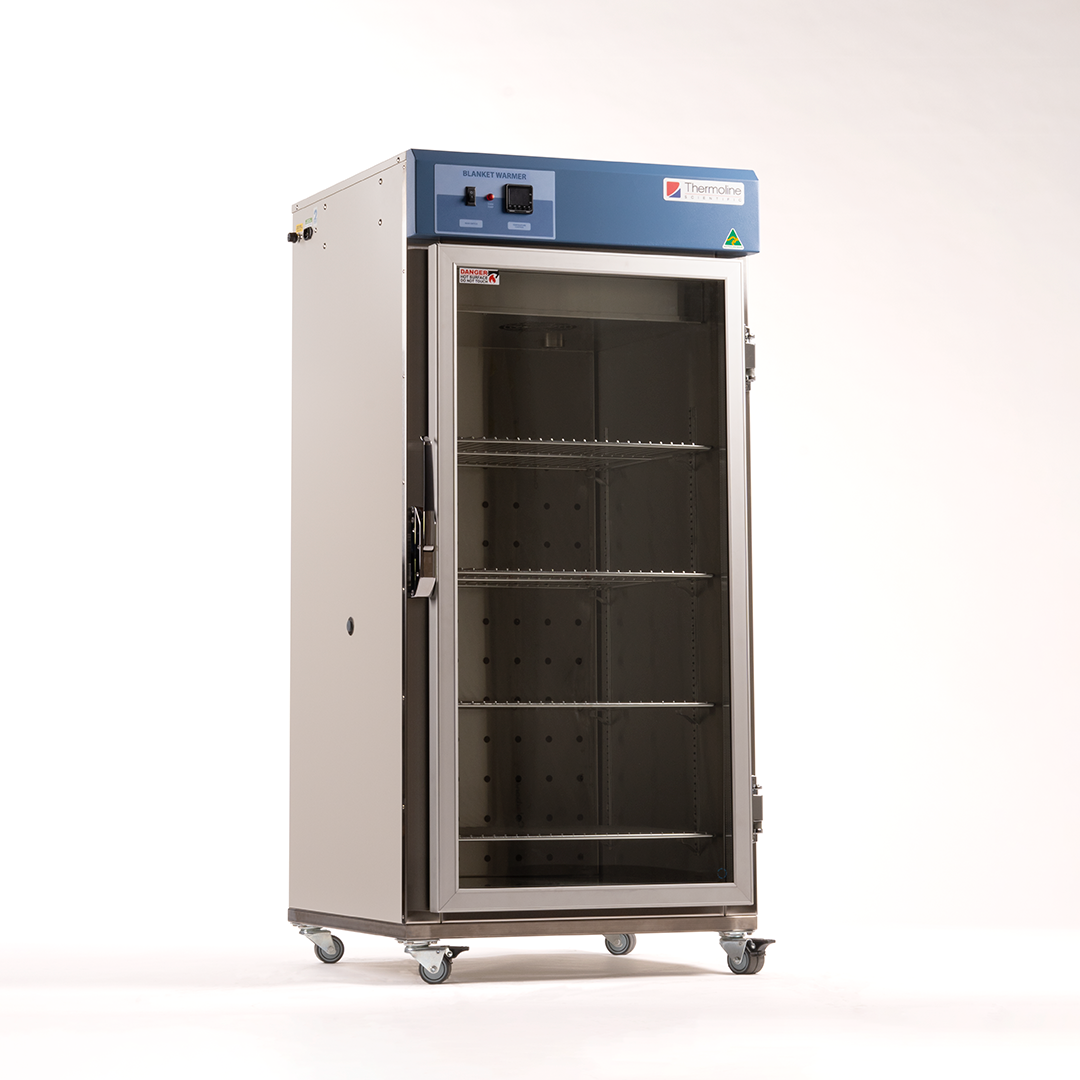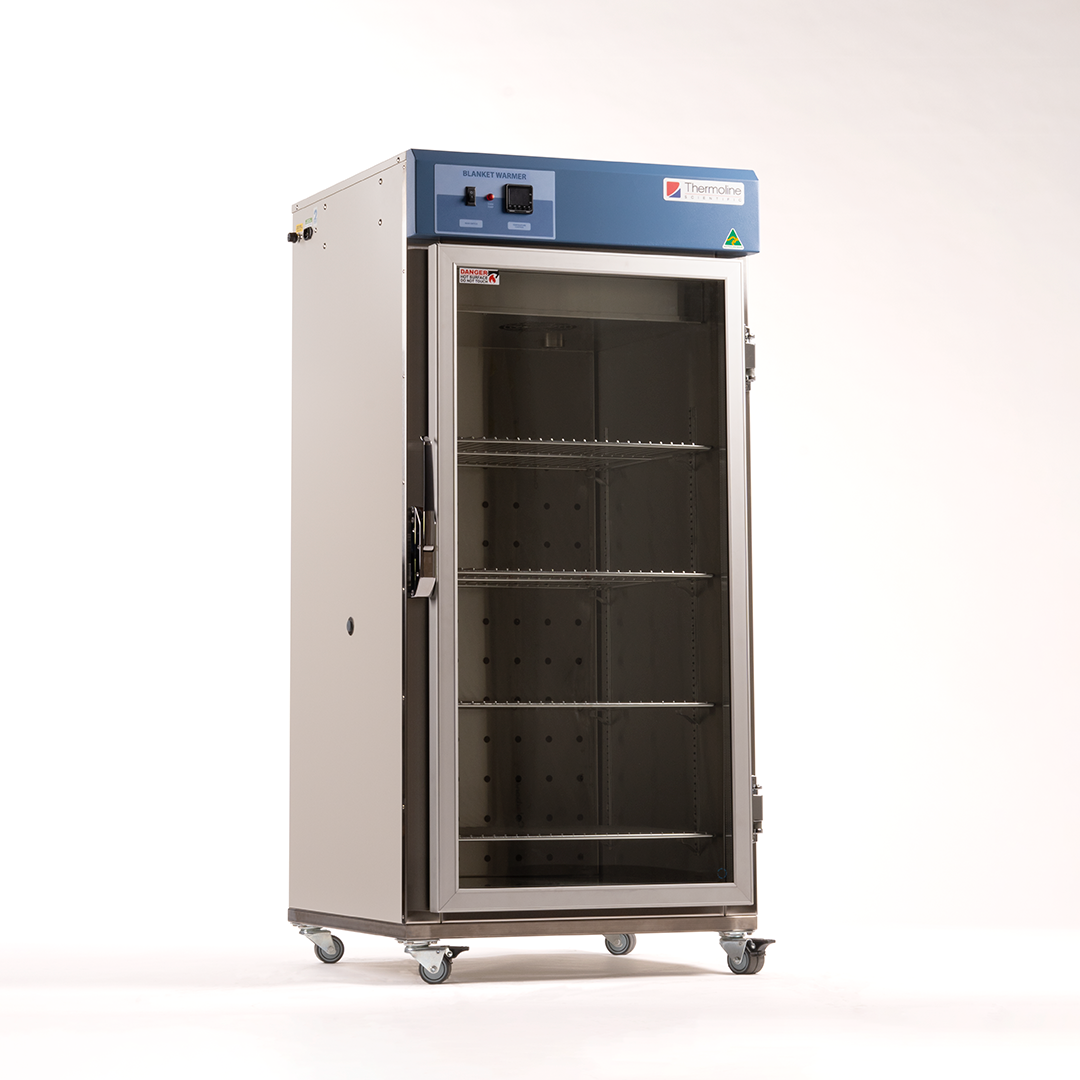 Our Australian made purpose built blanket warming cabinets provide patients with warm blankets to maintain normothermia in the preoperative phase and to restore body temperature post-surgery, along with assisting in the reduction of patient hypothermia.
Blanket warmers are key to overall patient comfort and well-being, and for this reason, our blanket warmers are designed and manufactured to the highest quality standards.
Specifications
Brand: Thermoline
Capacity: 250L - 520L
Models Available: Three
Temperature Range: Ambient +5°C to +60°C
Electrical: 2A/230V
Castors: Yes
Learn More