Laboratory Ovens
Thermoline manufactures and distributes a large range of laboratory and industrial ovens. Our ovens are trusted for their consistency in delivering outstanding performance and reliability in the lab.
The most basic use of a laboratory oven is for drying, often glassware, soils and coal, and baking, curing or heat treatment. Laboratory ovens can also be used for softening samples, as well as numerous other laboratory applications across various industries. Industries in which laboratory ovens are invaluable pieces of equipment include mining, the technology industry, and the various departments of primary industries.
Laboratory ovens use thermal convection to deliver heat to the chamber, which allows them to maintain uniform temperatures. Natural convection ovens are the most economical option and are well suited for applications where the increased airflow of a fan assisted convection oven would be problematic. By comparison, fan assisted convection ovens are able to achieve greater temperature uniformity and offer faster recovery rates.
The complete range includes natural convection, benchtop, large freestanding, moisture removal dehydrating and high temperature ovens. We also manufacture a range of dehydrating ovens for suitable for the safe storage of volatile materials designed to meet the requirements of AS 1681.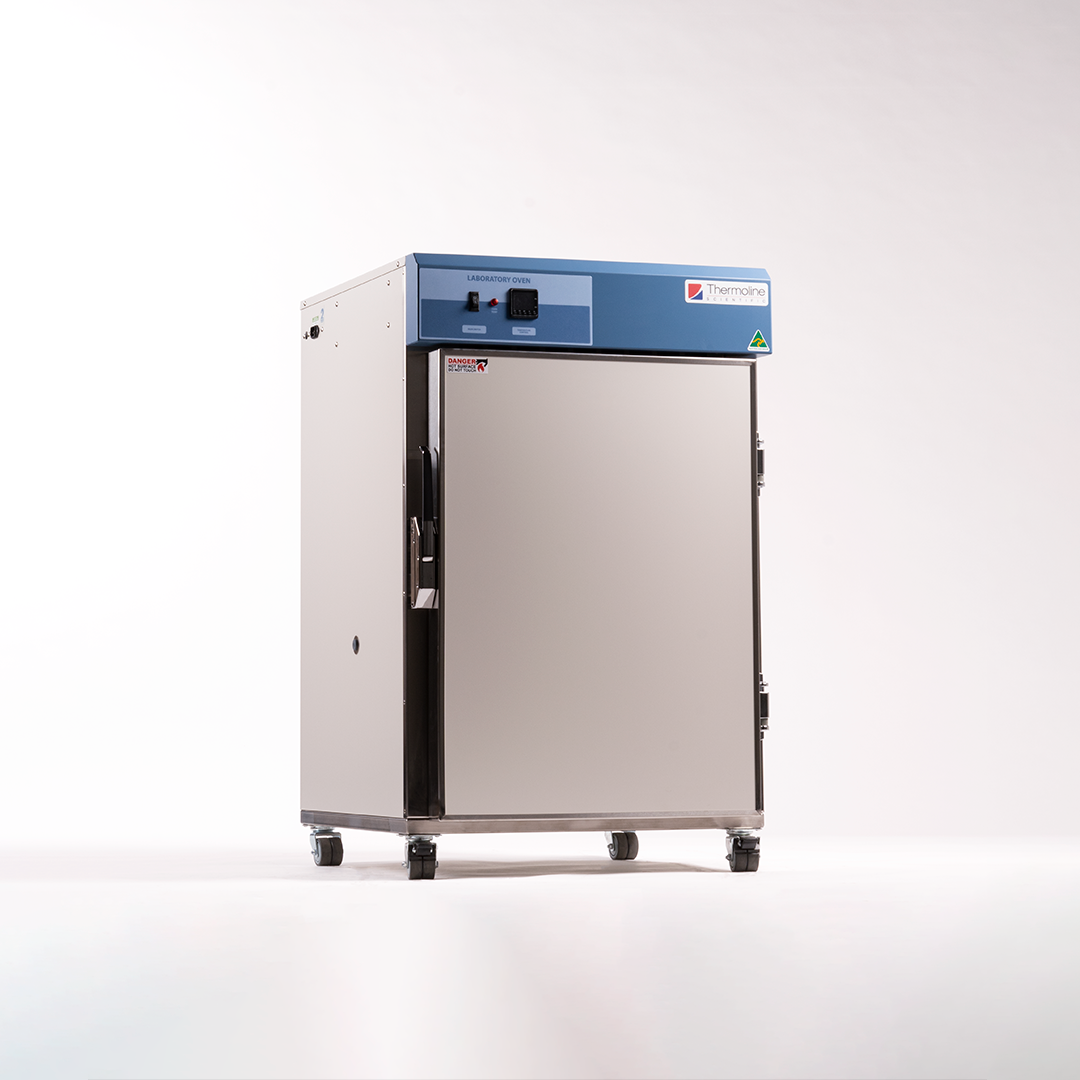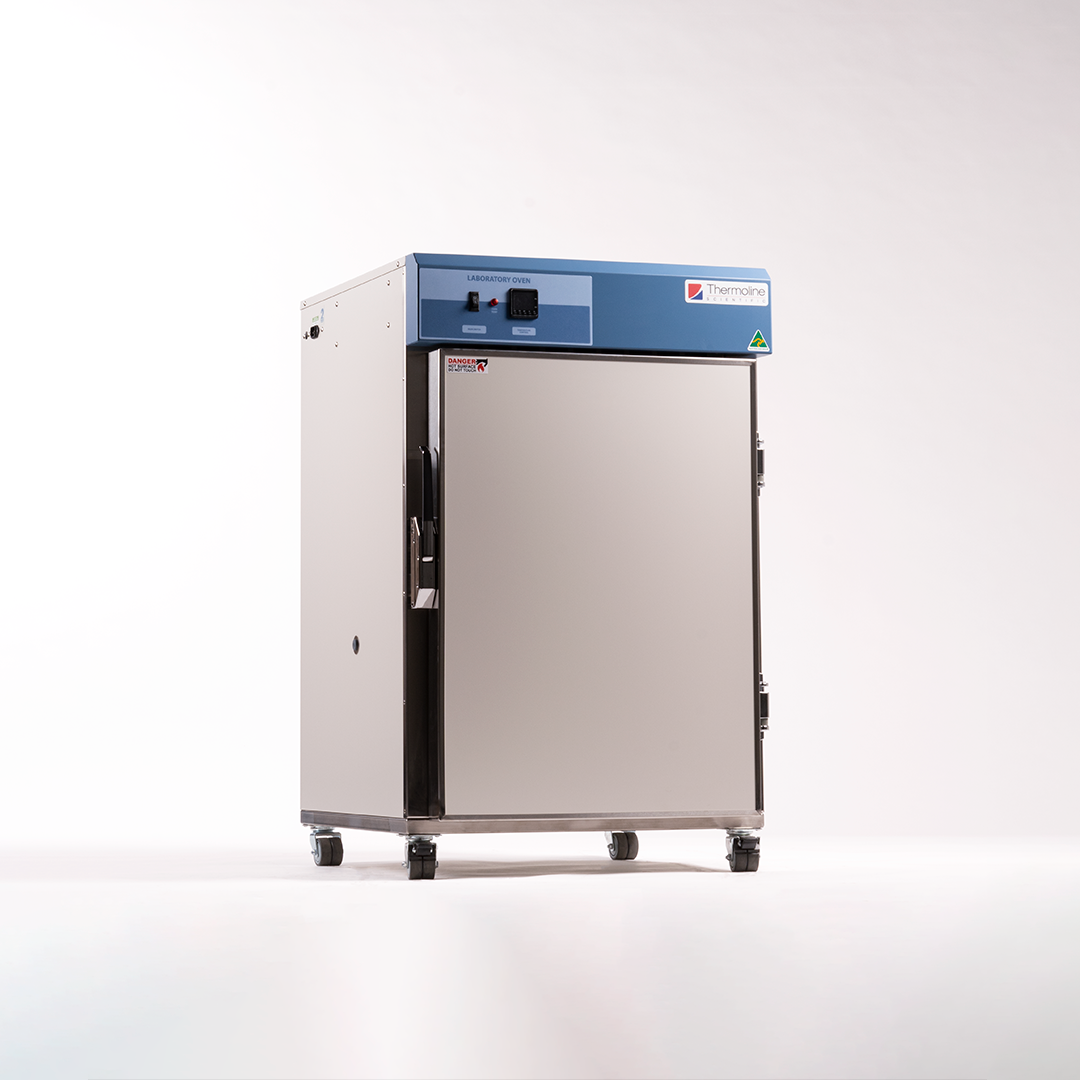 The Thermoline natural convection laboratory ovens are a type of laboratory oven that uses natural air currents to circulate heated air within the oven chamber. This type of oven is commonly used in laboratory settings for a variety of applications where air flow may be disruptive to delicate samples or powders.
Natural convection ovens operate quietly, without the need for relatively noisy fans, making them ideal for use in noise-sensitive environments.
Specifications
Brand: Thermoline
Capacity: 30L - 150L
Models Available: Two
Temperature Range: Ambient +10°C to +200°C
Electrical: 6A/230V
Learn More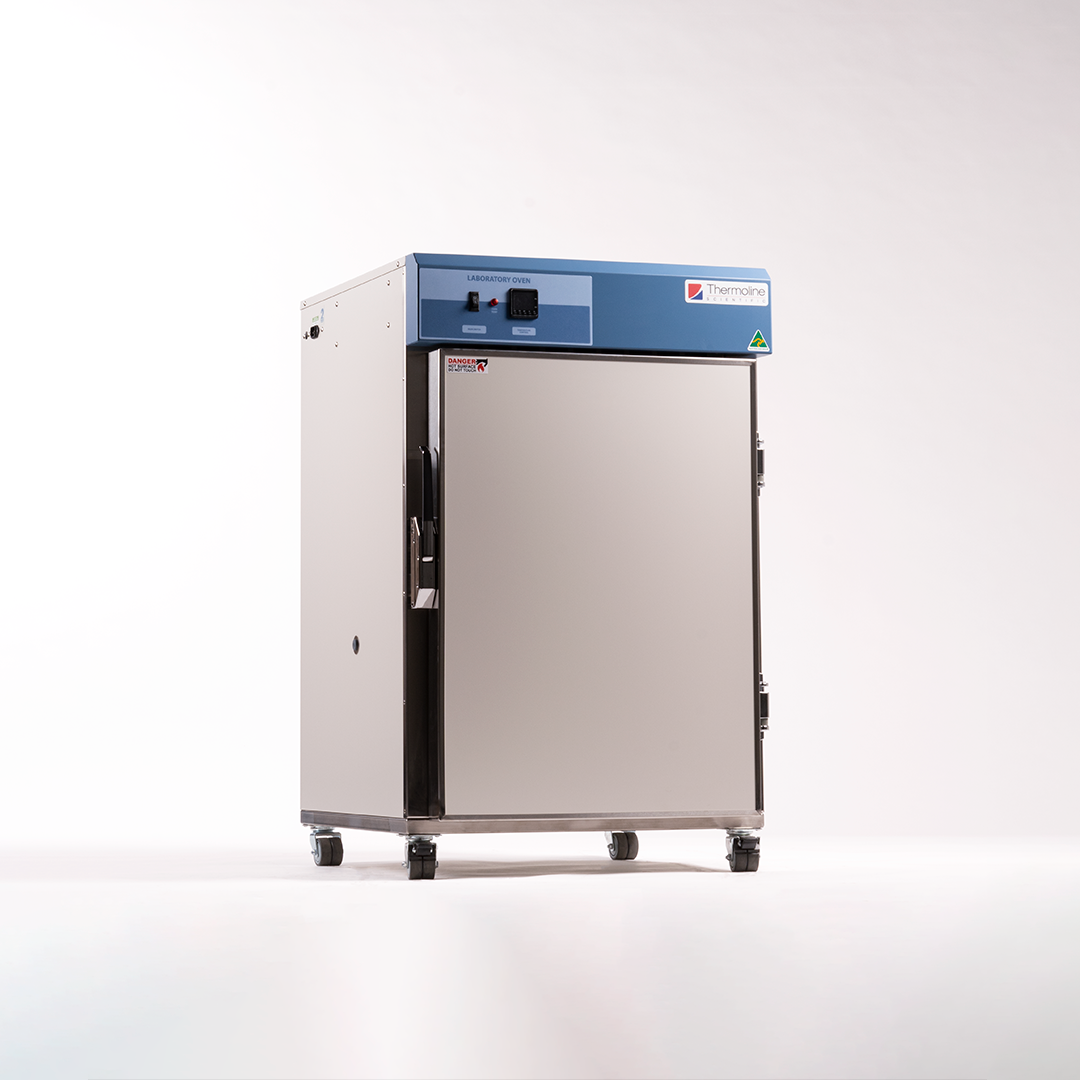 This Australian Made high temperature laboratory oven is suitable for applications where temperatures up to 300°C are required. The high-temp oven manufactured by Thermoline uses a higher wattage heating element and Rockwool insulation to support the higher temperatures.
These high temperatures are required for various applications including baking, drying, curing, and heat treatment. The Thermoline high-temperature laboratory oven uses fan-forced convection for the best possible temperature uniformity and quick recovery times after door openings.
Specifications
Brand: Thermoline
Capacity: 150L
Models Available: One
Temperature Range: Ambient +10°C to +300°C
Electrical: 8A/230V
Learn More