Water Quality Meters
Water quality is fundamental for the health of the environment and all living things. With LAQUAtwin meters, accuracy, simplicity and reliability are assured, so you can be confident about the quality of the water you're testing.
From seas, lakes and rivers, to soil, crops and the food we eat, water is essential for life. Knowing the purity and ionic characteristics of water in these environments is therefore vital to maintaining the health of the world in which we live. Find out easily with LAQUAtwin compact water quality meters.
A complete line of electrochemistry instruments, combining state of the art instruments with precise electrodes, many useful features, and a user-friendly operation. Developed using extensive feedback from users, our new LAQUA benchtop meters deliver the best solution for water quality analysis. The complete solution for every lab, whether it is at school, quality assurance lab or pharmaceutical industry, we have the right instrument at the right budget for you.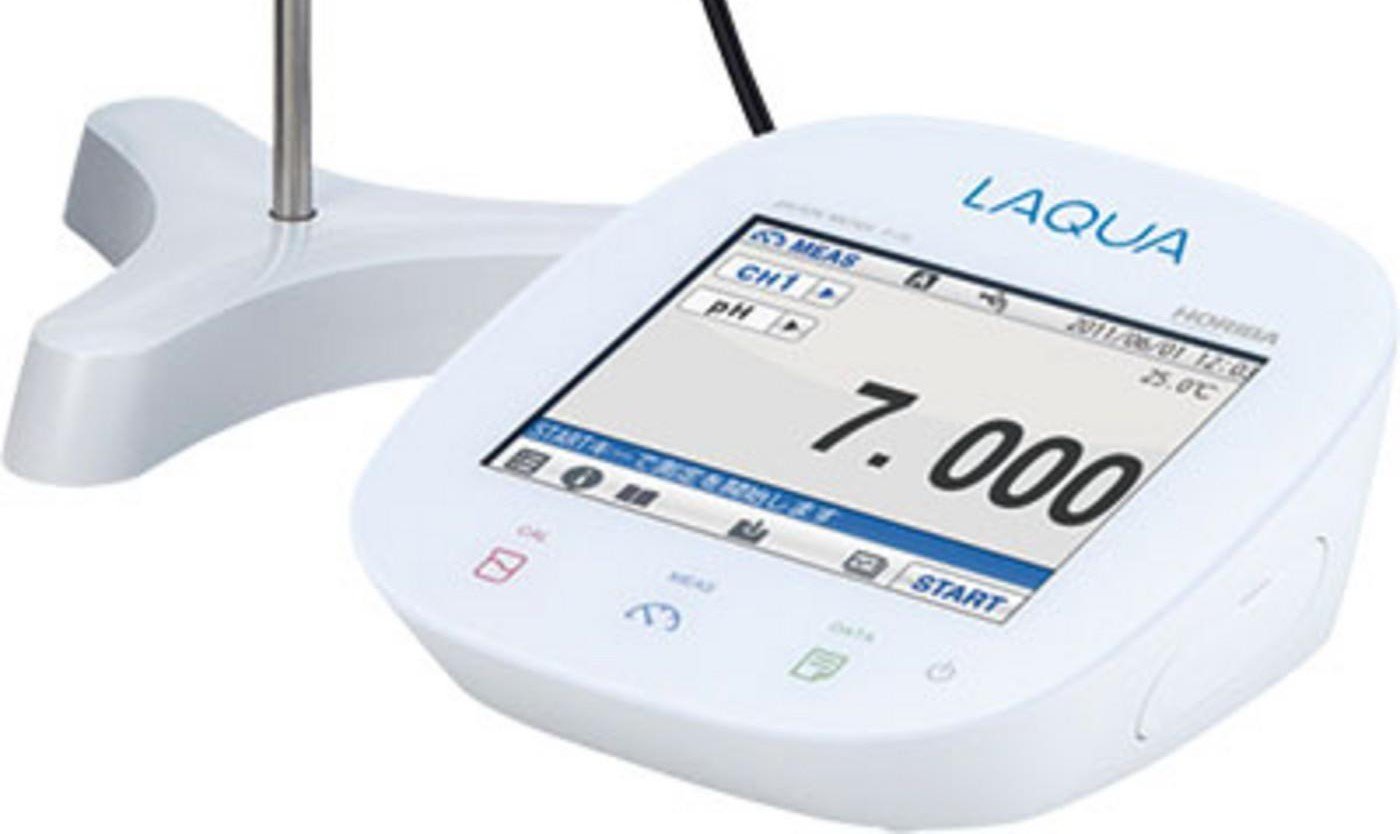 The LAQUAtwin pocket meters from Horiba provide accurate measurement with only a few sample drops on Horiba's original flat sensor. The LAQUAtwin waterproof compact meters range include pH meters, conductivity meters, salinity meters, nitrate meter, calcium meter, sodium meter, and potassium meter.
They offer easy, quick, and reliable measurement of important water quality parameters. Also suitable for plant sap measurements.
Specifications
Brand: Horiba
Models Available: Seven
Electrical: 2x CR2032
Learn More
These benchtop meters are commonly used in various settings, such as water treatment plants, food and beverage processing, pharmaceutical and biotechnical industries, and environmental monitoring. The auto diagnostic function assures you that the meter will always give reliable measurements and high performance.
Water quality analysis is repeatedly performed in laboratories on a daily basis. Our high-end benchtop model was developed to provide simplicity with excellent on-site usability.
Specifications
Brand: Horiba
Electrical: 0.5A/230V
Learn More