Humiditherm Temp and Humidity Cabinets
Thermoline has a comprehensive selection of high-quality, Australian-made temperature and humidity chambers available, including: Humiditherm cabinets with lighting, without lighting, and room conditioning units.
Internally, the units are engineered from marine grade 316 stainless steel, while the exterior is built from Colorbond steel. In cases where there is a requirement for very specific applications, Thermoline can customise the unit to suit your needs, either in size or performance.
At Thermoline, we're proud of our TRH Humiditherm Cabinet series. This line of products allows precision control of both temperature and humidity. Valued for their high performance, the Humiditherm range offer humidification, dehumidification, heating and cooling functions. There are five standard capacities in the range, from 230 litres up to 1850 litres.
Thermoline Scientific has over 50 years of experience manufacturing and supplying temperature and humidity chambers and related equipment. Our expertise in scientific and laboratory test equipment qualifies our team to help you choose the right solution for your specific needs. Explore our site to discover more about our high-performance humidity and temperature-controlled chambers and products, or contact us to discuss your requirements.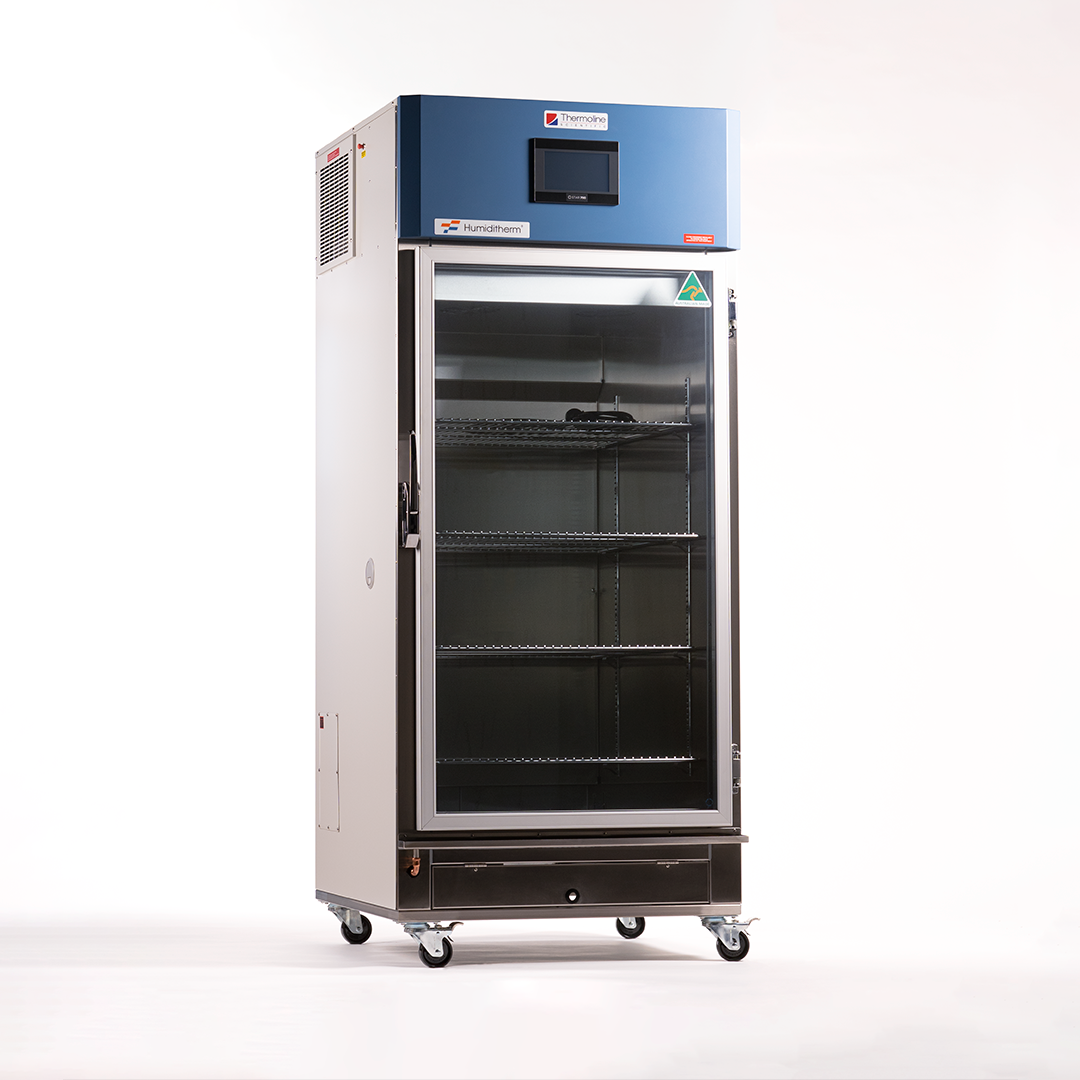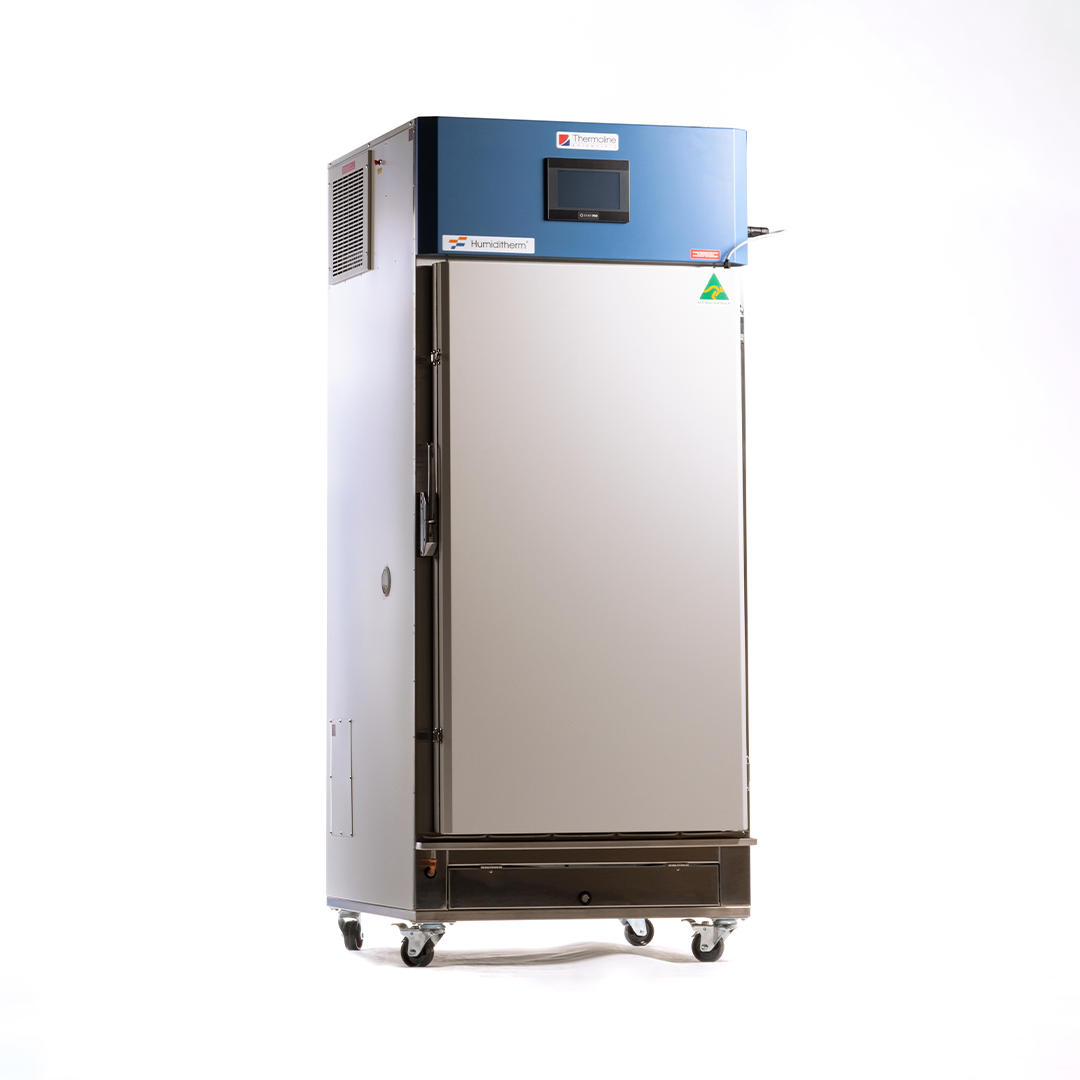 The Humiditherm "Envirotherm" cabinets feature an extended temperature range over the standard Humiditherm cabinets offering you a greater temperature control envelope.
Featuring the ability to store or test your products down to -35°C or as high as +120°C the Envirotherm range comes in our standard 460L and 850L sizes and is most often used for scientific research, product testing, and quality control.
Specifications
Brand: Thermoline
Capacity: 460L - 850L
Models Available: Two
Temperature Range: -35°C to +120°C
Electrical: 15A/230V
Castors: Yes
Humidity Range: 30% to 95% RH
Learn More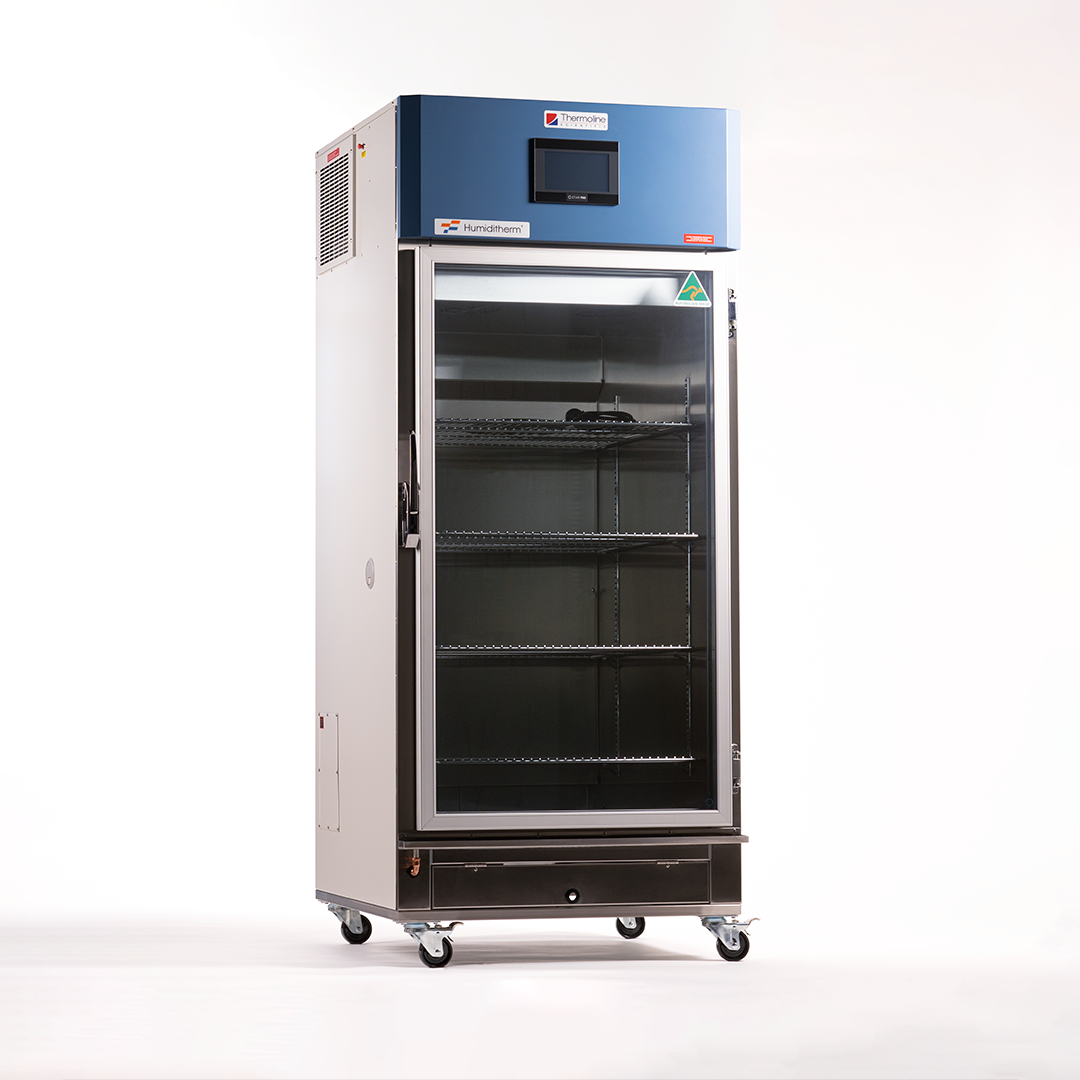 Our Australian Made temperature and humidity cabinets control and maintain specific temperature and humidity levels within the cabinet for various applications such as storage and testing of temperature-sensitive materials, electrical components, and stability testing of pharmaceuticals, prescription medicines and shelf life testing.
A programmable colour touchscreen precisely controls temperature and humidity conditions so you can set and forget to carry on doing your research and development, knowing your TRH cabinet will provide the reliability and accuracy Thermoline is known for.
Specifications
Brand: Thermoline
Capacity: 300L - 1350L
Models Available: Four
Temperature Range: +5°C to +80°C
Electrical: 15A/230V
Castors: Yes
Humidity Range: 20% to 95% RH
Learn More
Search our Temperature and Humidity