Accelerated Weathering Testers

Our Accelerated Weathering Testers
Accelerated weathering testing is a process in which materials are subjected to artificially accelerated conditions of light, temperature, humidity, and other environmental factors in order to simulate the effects of long-term exposure to the elements. This process is used to evaluate the performance, durability, and longevity of various materials in a relatively short period of time and helps manufacturers and researchers to determine the best materials for a given application.
Thermoline is proud to be the exclusive distributor for Q-Lab testers in Australia and New Zealand. Q-Lab design and manufacture standard test substrates as well as weathering, light stability, and corrosion testers. In addition, contract test services, which include accelerated laboratory testing, are available at Q-Lab sites throughout the world. Outdoor exposure testing for weathering, lightfastness and corrosion is available at Q-Lab Florida and Q-Lab Arizona.

Our weathering products and services are used by material scientists and technicians in numerous industries, including additives and colourants, adhesives and sealants, automotive, building materials (such as roofing and siding), fabrics/textiles, food and beverages, graphic arts/inks, paints and coatings, pharmaceuticals and cosmetics, plastics and packaging, and renewable energy (such as solar).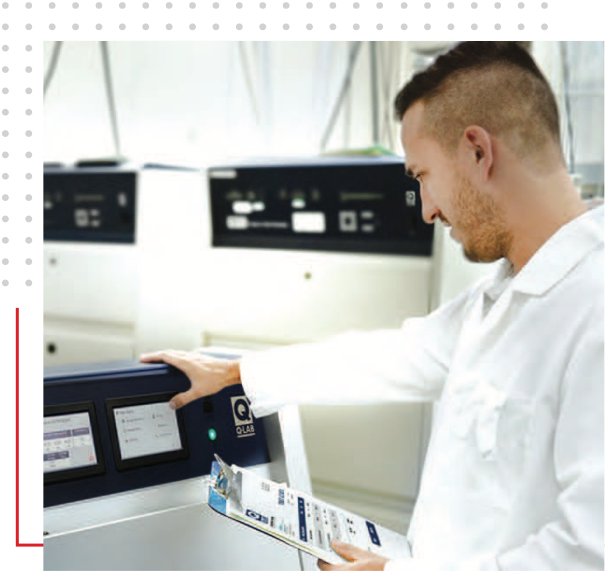 Q-Lab Corporation is a global provider of material durability testing products since 1956.
Weather and corrosion testing is essential to a wide variety of products and materials across various industries. Accelerated weathering test methods simulate weather conditions using dedicated environmental chambers and instruments to speed up the weathering process. Environmental effects can cause a change in colour, cracking, corrosion and deterioration of a product's finish or strength.
Reliable weathering and corrosion test data can help predict and avoid unexpected product failures. Testing with Q-Lab's test equipment can increase your profitability when selecting new or less expensive materials, improving existing materials, and evaluating how changes in formulation affect product durability.
Providing laboratory products to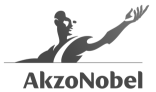 What makes Thermoline products industry leading?

You don't want your product to stop doing what it was intended to do. That's why we build reliability in to all of our lab products. We know that your focus is on your research and processes, not the equipment.
Usability is at the forefront of nearly everything we use, every day. All of our controllers are designed to be set and forget so you can concentrate on your research and not fiddling with lab equipment.
A lot of the products we manufacture can be customised to suit your space or samples. Please ask our friendly customer service team if the product can be customised in a way to suit your needs perfectly.
All Thermoline products are hand-made using only the best materials and components. We use Color Cote and 316 Stainless Steel with world recognised component brands.
We know that quality and up-time are important to you. We're proud to offer a full 2-year warranty on all Australian Made laboratory equipment so you'll have worry-free product operation well into the future.
Our laboratory and scientific equipment is remarkably reliable and easy to service. Our goal is to produce lab equipment that can be serviced by our customers, not to generate profit from their repair.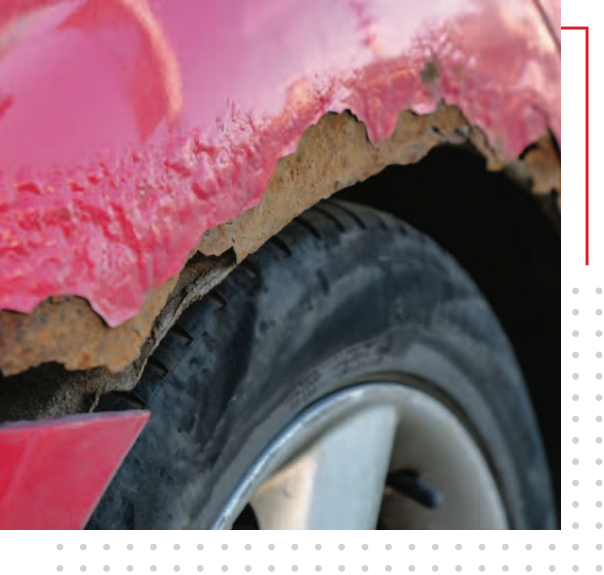 What do we mean when we say weathering?
For us, it combines the three main factors: sunlight, heat, and water. When those three forces combine to degrade a material or cause some change in the material's properties, that's what we refer to as weathering. Anytime you have sunlight, whether that's an outdoor spectrum facing the Sun directly or behind window glass, in combination with heat which can include elevated temperatures as well as temperature cycling, plus water, which can be present as moisture in the air relative humidity or condensation, or as rainfall.
Learn more about why you should partner with Thermoline Scientific today.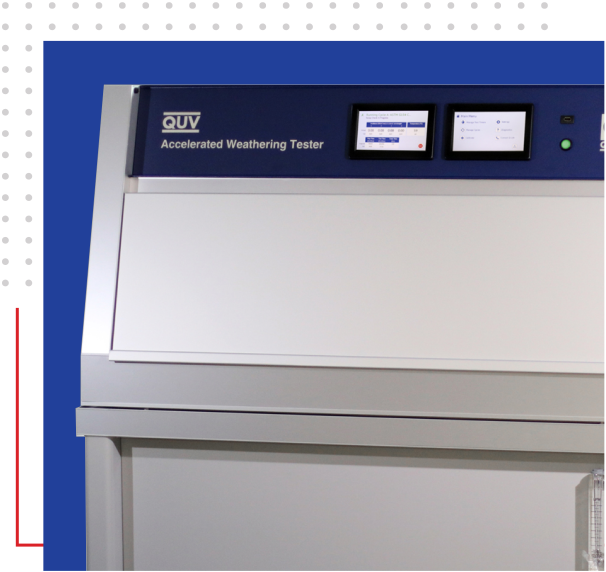 Expert advice on accelerated weathering testers
Thermoline is Australia and New Zealand's exclusive distributor of the most advanced weathering, cyclic corrosion, light stability, and condensation test chambers, in the form of QUV ultra-violet testers, Q-SUN xenon test chambers, Q-FOG cyclic corrosion chambers and QCT condensation testers. Our team is at the forefront of weathering advice and technology, so get in touch with any questions you may have about UV degradation, xenon testing or corrosion.
Get in touch
Thermoline Scientific specialises in the supply and service of accelerated weathering equipment to Australian research organisations, private manufactures, and educational institutes. Our reputation for excellence is based on our commitment to supplying only the highest quality Australian Made and imported equipment.
Explore our site to learn more about balances, vaccine storage, lab incubators, ovens and more. Get in touch if you'd like to discuss any aspect of your individual weather and durability testing needs.