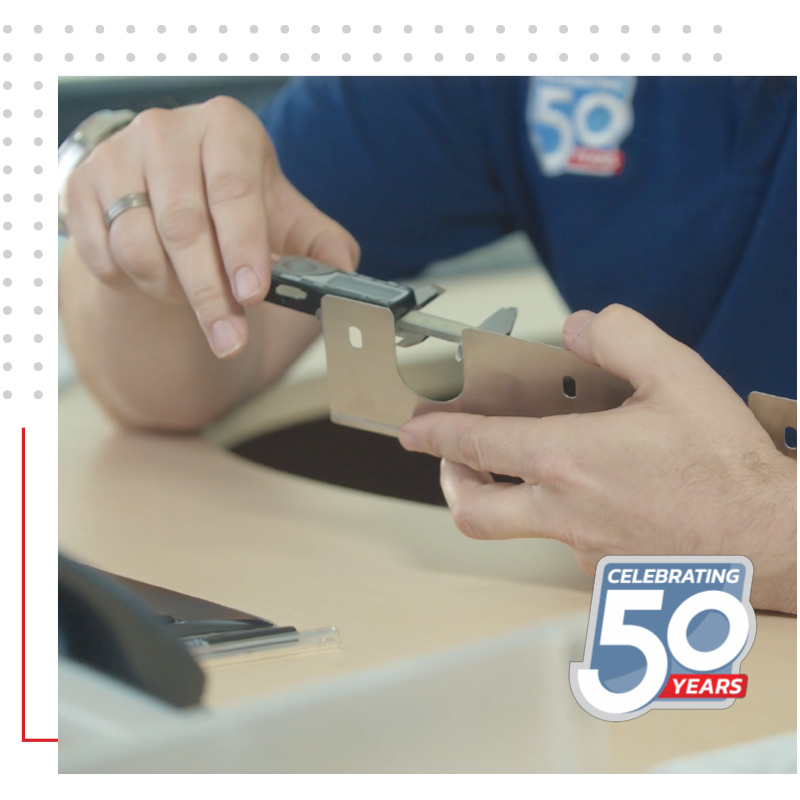 The Thermoline story began in 1970...
Gary Watt, a young refrigeration mechanic in his early 20s, ventured out to start his own business after completing his apprenticeship at a commercial fridge repair company. Gary found that his potential customers were always after a particular size or unique feature in a product that wasn't available right off the shelf. He began to hand-build refrigerated water baths, temperature and humidity cabinets, and even plant growth chambers and high-temperature ovens. Word spread through various scientific and research circles, and Thermoline was born in 1970. Now, over 50 years later, the whole Watt family is here.
We've earned a fantastic reputation for our standard range of lab equipment across Australia, New Zealand, the Pacific and South East Asia. Still, we love to work with laboratories and research organisations on their custom projects of all shapes and sizes. As Australia's premier laboratory and research equipment manufacturer, we supply equipment to help solve challenges through innovative design and reliability. We continue to work with primary industry, healthcare, government, universities and research organisations to turn their ideas and processes into accurate and efficient solutions.

Thermoline is at the forefront of innovative laboratory equipment, and our core values always have and always will be product reliability, customer support and fair pricing.
Fifty years and counting
1970
Thermoline Scientific company registered
1996
Aquisition of QLD refrigeration company Lindner & May
2008
Merger with imports company All- Lab Scientific
2009
Online store LabDirect is founded, supplying glassware and lab consumables.
2011
Expansion to new modern manufacturing facility in Ross Place, Wetherill Park
2016
Appointed exclusive distributor of Q-Lab products in Australia and New Zealand.
2020
Thermoline celebrates 50 years of service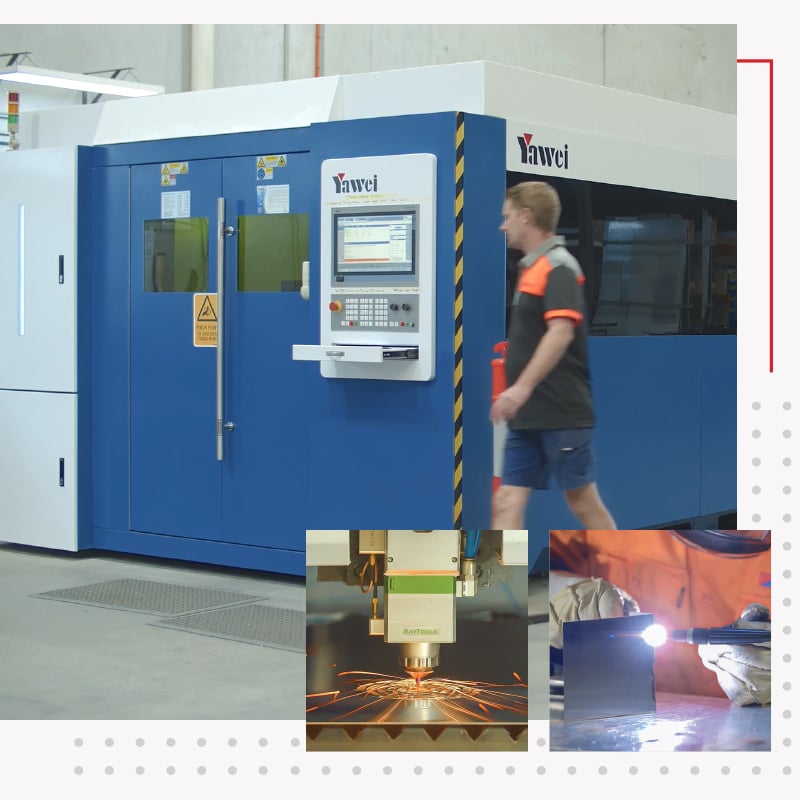 Modern manufacturing and a commitment to service.
Our manufacturing strategy is driven by lean principles and continuous improvement, along with ongoing investment in the latest production technology, components and automated processes. From a simple temperature turn dial in 1970 to colour touch screen controllers today, our laboratory and research products have evolved over 50+ years, yet during this period have always maintained ultimate reliability even in the most demanding conditions.
Our purpose is to provide the highest quality lab equipment to research laboratories, healthcare and general industrial markets. Our teams meet daily to discuss new innovations, ideas and improvements to make scientific equipment easier to use, safer and more reliable for our customers.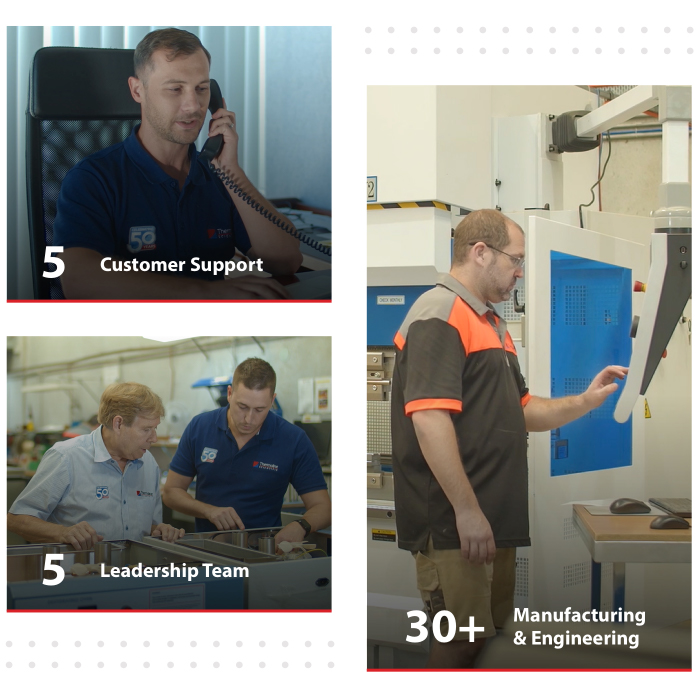 A team committed to quality, innovation and durability
We have a can-do attitude backed up by more than 50+ years experience delivering Australian Made lab equipment.
Around here, our goal is simple: to help people and businesses succeed in their research, product development and caring for others. These are the teams who help make that happen.
Committed to improving our environmental performance
We have a responsibility towards the environment and the impact our business has on it. That's why we aim to prevent pollution and limit waste, through the implementation of an Environmental Management System.

Comply fully with all relevant environmental legislation and follow best industrial practice with regard to waste management and energy consumption.
Encourage full participation and commitment of all employees in the production processes on environmental issues.
Reduce our impact on the environment through the adoption of waste reduction and recycling practices wherever practical.
Ensure that all the materials used are unloaded, used, stored and disposed of in an environmentally responsible manner.
Minimising energy consumption with the installation of solar panels, smart timers turning off power during breaks and all lighting replaced with LEDs.
The environmental management system is fully documented and reviewed to ensure sound environmental practice.