Cold Plates
Thermoline's unique range of cold plates is designed to cool, freeze, or maintain any particular sample below zero for short periods. The Thermoline Cold Plate is used for wax solidification and insect paralysis testing and is ideal for temperature control of assays, DNA ligations, cells and tissue, and samples.
These Australian Made cold plates are compact and very easy to use. Two models are available, both with a large plate area. The stepped platform TCP-2 makes loading the cold plate easier at bench height, whilst the TCP-3 model has a smaller footprint allowing for more bench space.
Thermoline Scientific has been manufacturing and supplying laboratory equipment in Australia for over 50 years. We have a wealth of experience in the laboratory supplies space and take pride in sharing high-quality, time-saving technology, such as our lab cold plates, with our customers.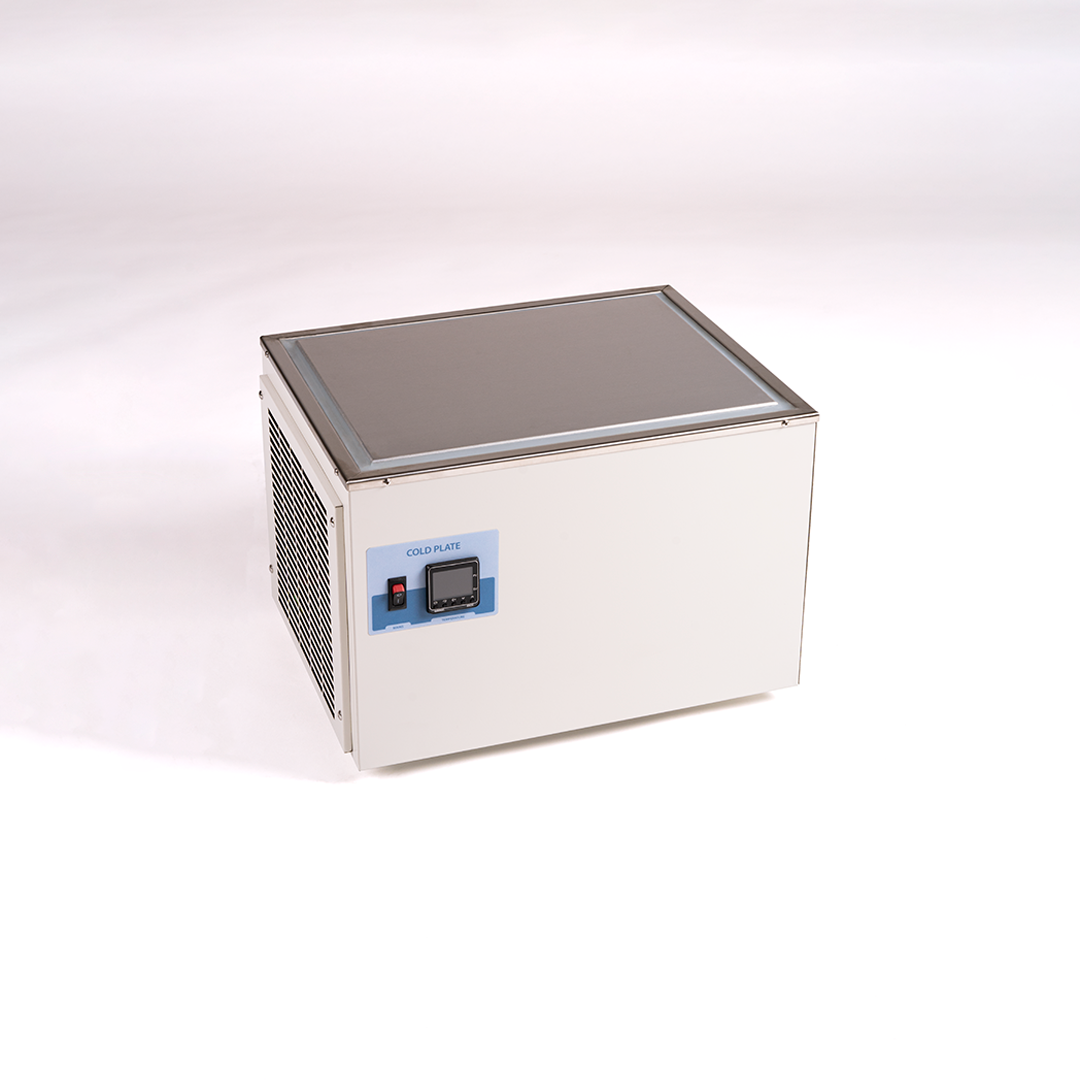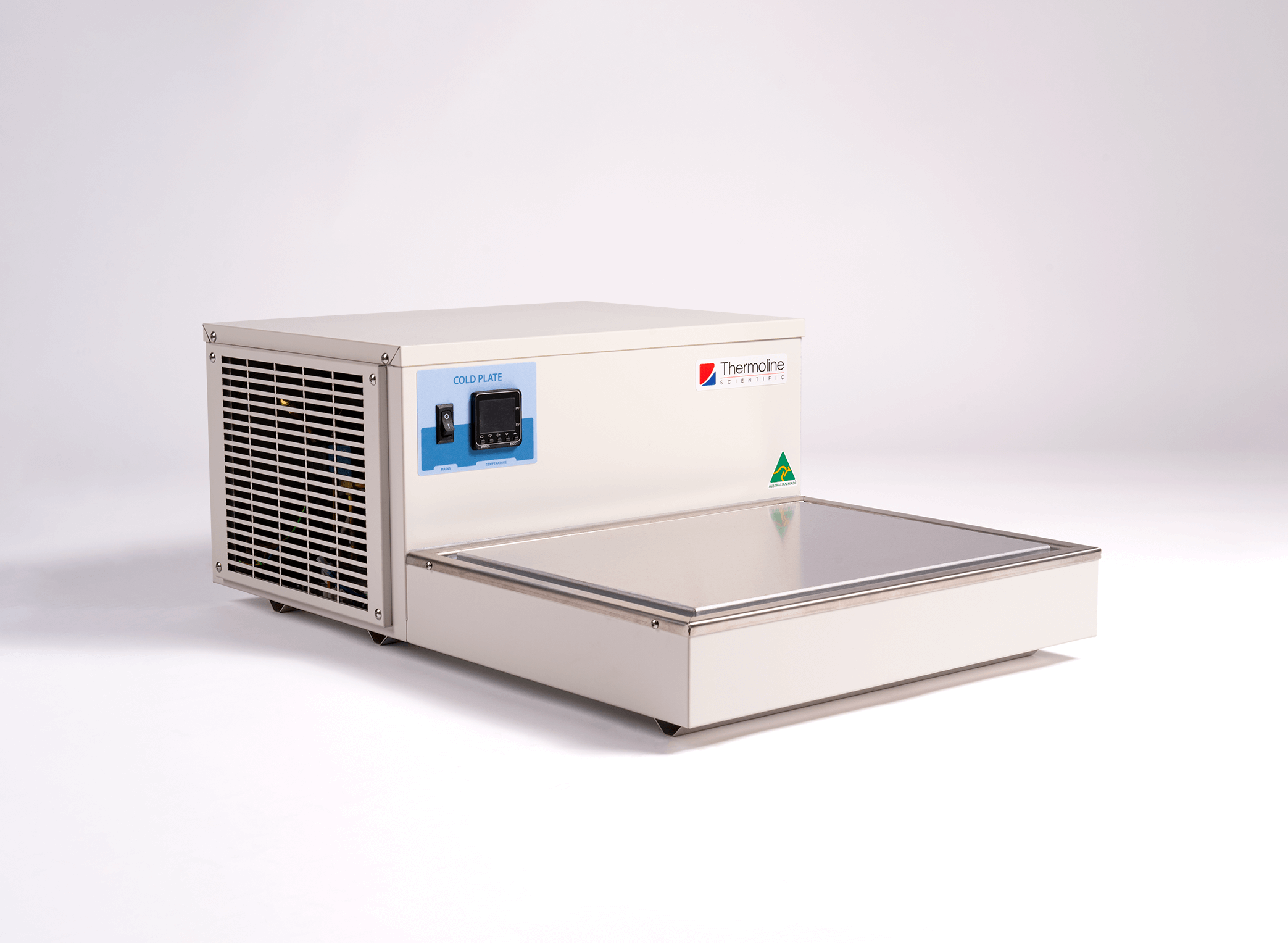 The Australian Made laboratory cold plates manufactured by Thermoline maintain a low temperature for experiments or testing. Two variations consist of a large aluminium plate that is cooled using a quiet and efficient refrigeration unit to maintain temperatures of -10°C to -20°C.
Laboratory cold plates are commonly used in physics, chemistry, and biological research to keep samples at a specific cold temperature and for solidifying paraffin wax.
Specifications
Brand: Thermoline
Capacity: 380mm x 300mm Plate Area
Models Available: Two
Temperature Range: -10°C to -20°C
Electrical: 3A/230V
Learn More