Pharmacy Vaccine Refrigerators
Thermoline Pharmacy Vaccine Refrigerators tick every box with unbeatable reliability and accurate temperature control. All Pharmacy Vaccine Refrigerators are tested in-house in our state of the art testing rooms to ensure they conform to the toughest regulations required as a medical device. Thermoline Pharmacy Vaccine Refrigerators are registered Medical Devices, Class I and are listed in the ARTG, 299070.
With over 50 years of experience in the laboratory and medical equipment business, Thermoline has developed several optional accessories for our vaccine fridges to extend their functionality, keep your medicines even safer, and save money.
All models come with a glass door as standard and can be fit with privacy covers to protect light sensitive vaccines and medications. The vaccine fridges in our range of premium pharmacy refrigerators vary in capacity and include 360-litre, 520-litre, 750-litre, 950-litre, 1150-litre and 1500-litre models.
Connecting to a building management system (BMS) is especially easy with all vaccine refrigerators. Supplied with voltage-free contacts as standard, our vaccine fridges allow connection for remote monitoring of power loss, high and low temperature and door ajar alarms. The steel exterior of all premium range models is surfmist Colorbond®, while the interior is white with a stainless steel floor. Polyurethane foam injected for high efficiency provides insulation.
Thermoline's many decades of experience in manufacturing and supplying pharmacy refrigerators have made us experts. Our well-informed team can advise which fridge is right for your laboratory or pharmaceutical setting. Partner with Thermoline Scientific and get an excellent partner for vaccine fridges today!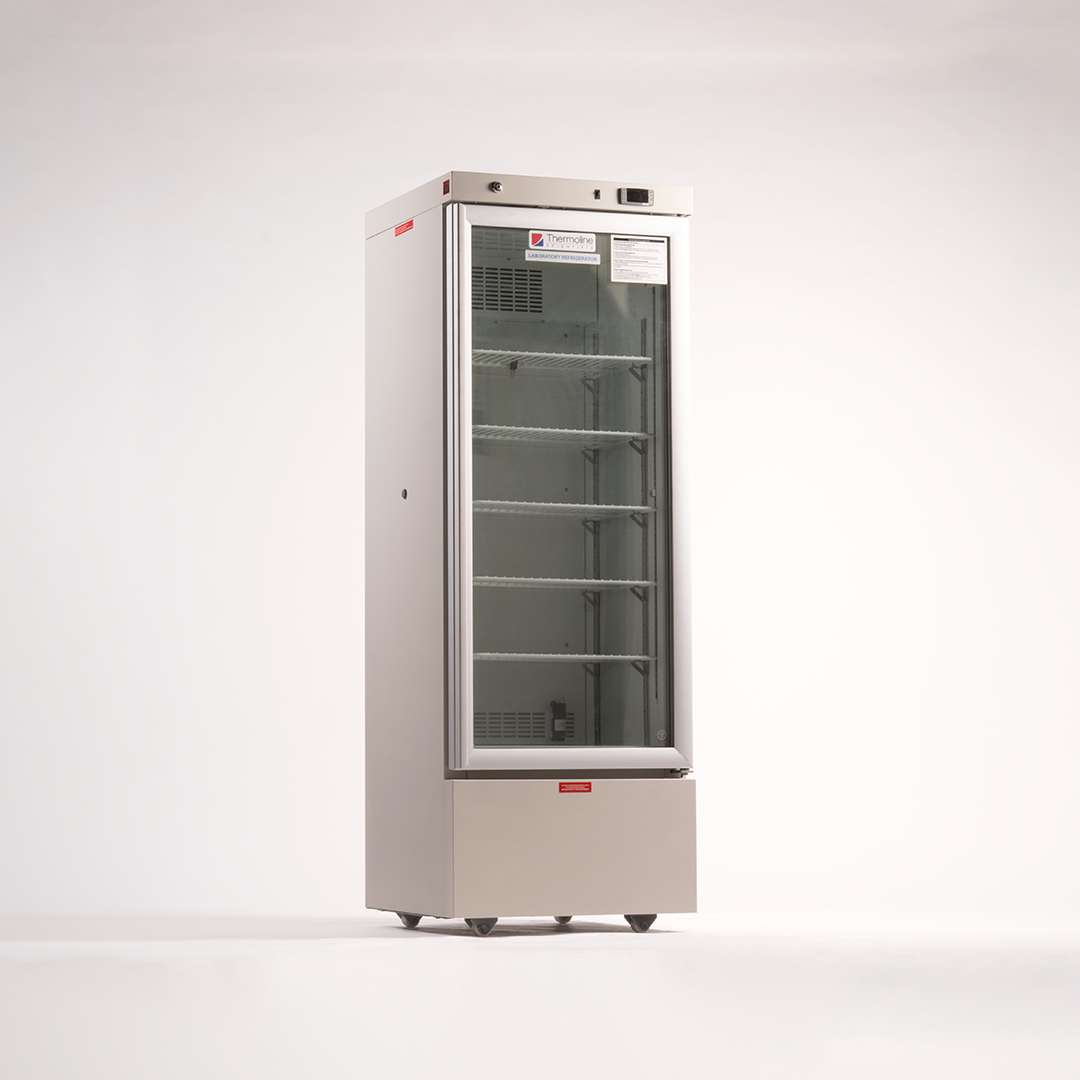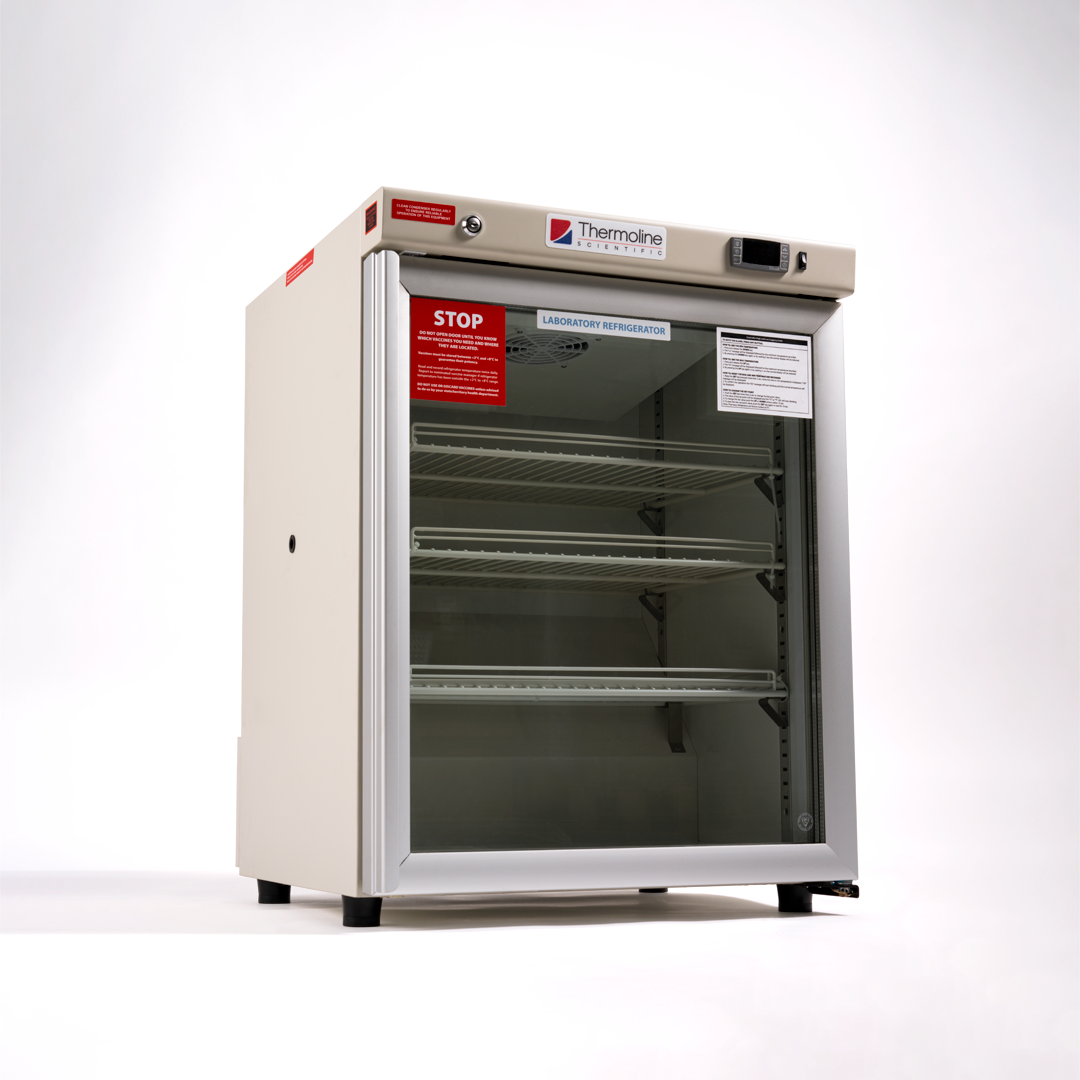 These specially developed pharmacy and vaccine refrigerators are suitable for retail pharmacies, medical centres, healthcare facilities and veterinary hospitals where drug and vaccine products are required to be stored safely.
Pharmacy vaccine refrigerators that comply with every standard: Registered class 1 medical device, listed in the ARTG, 299070 and AS85000: Quality Care Pharmacy Standard.
Specifications
Brand: Thermoline
Capacity: 145L - 1500L
Models Available: Six
Temperature Range: Fixed +5°C
Learn More