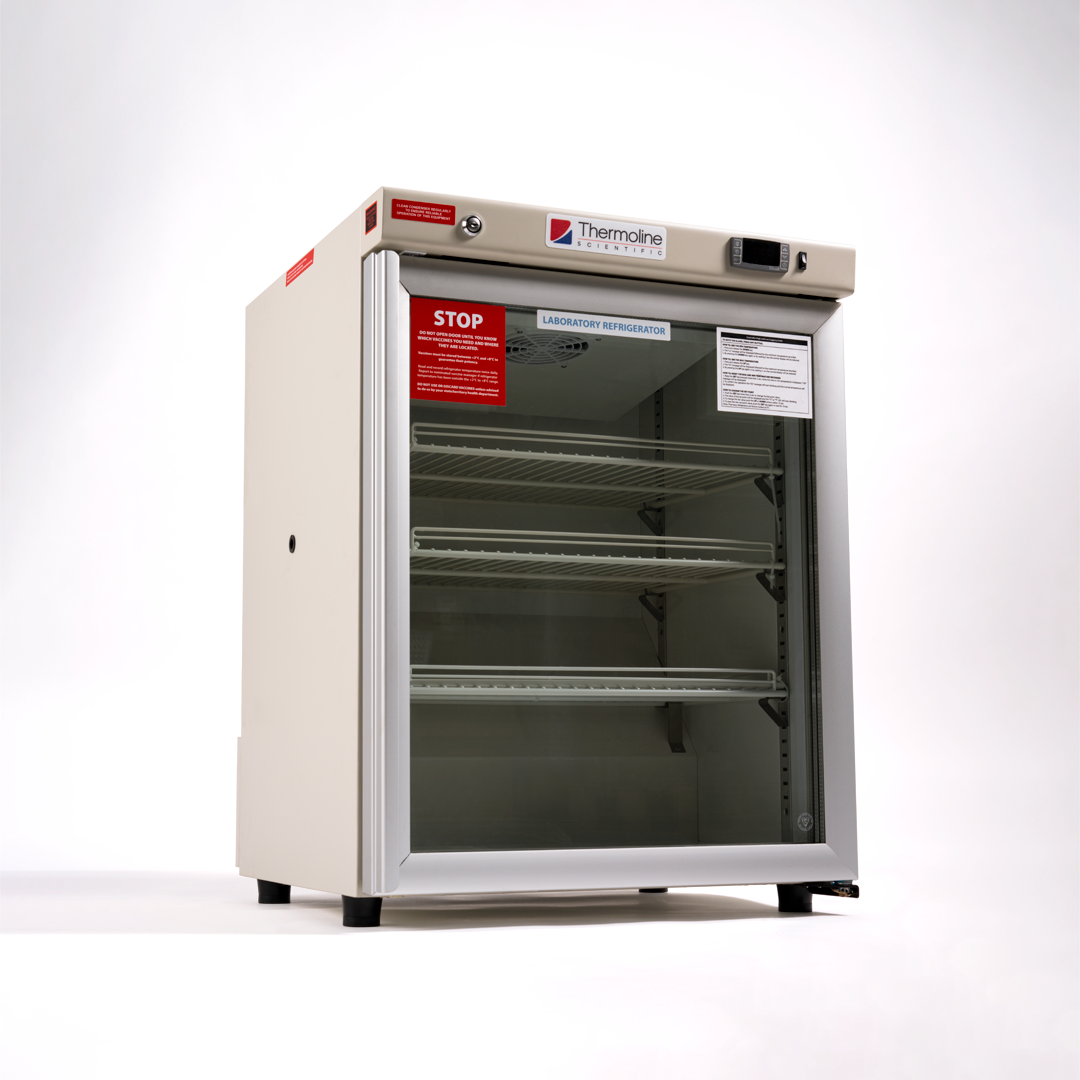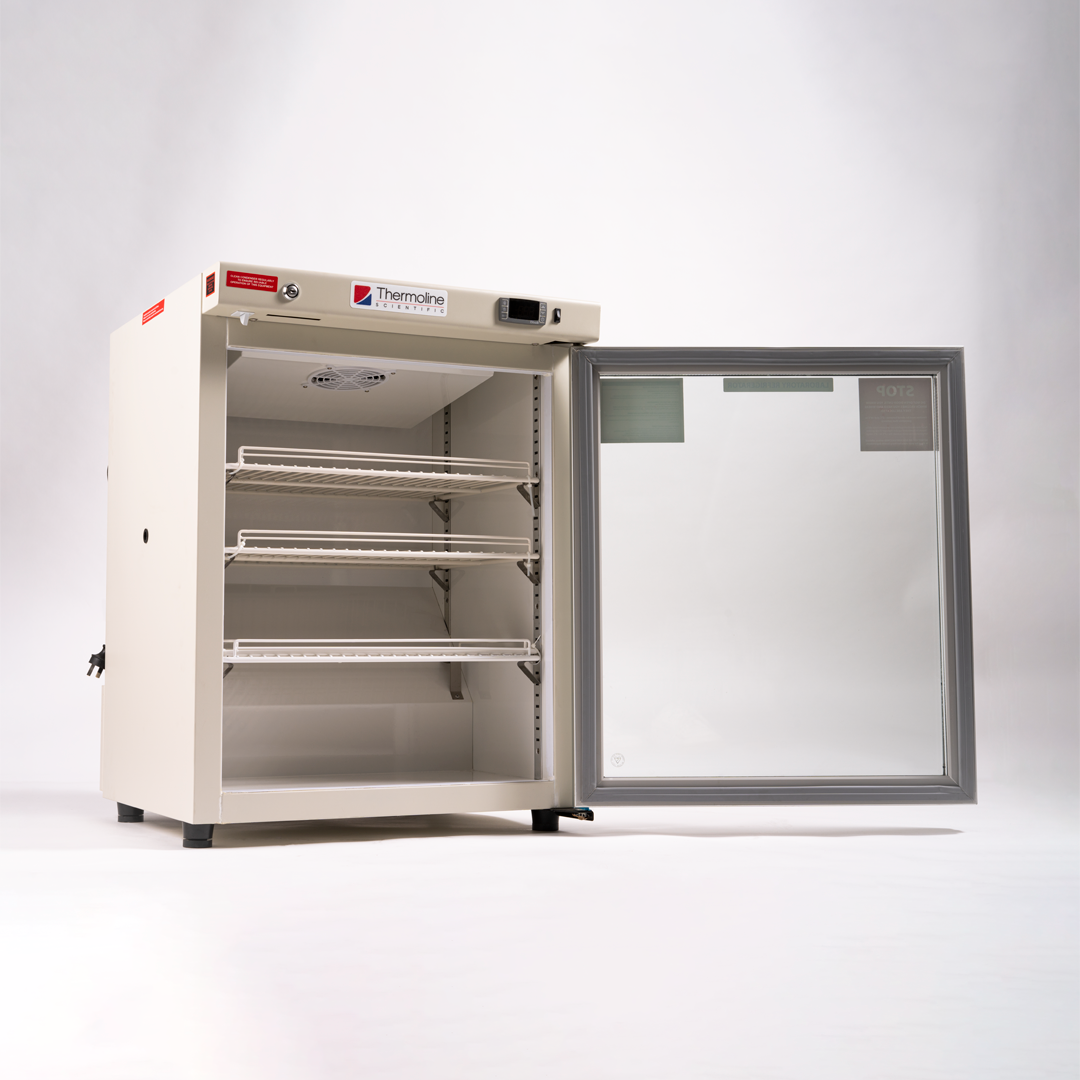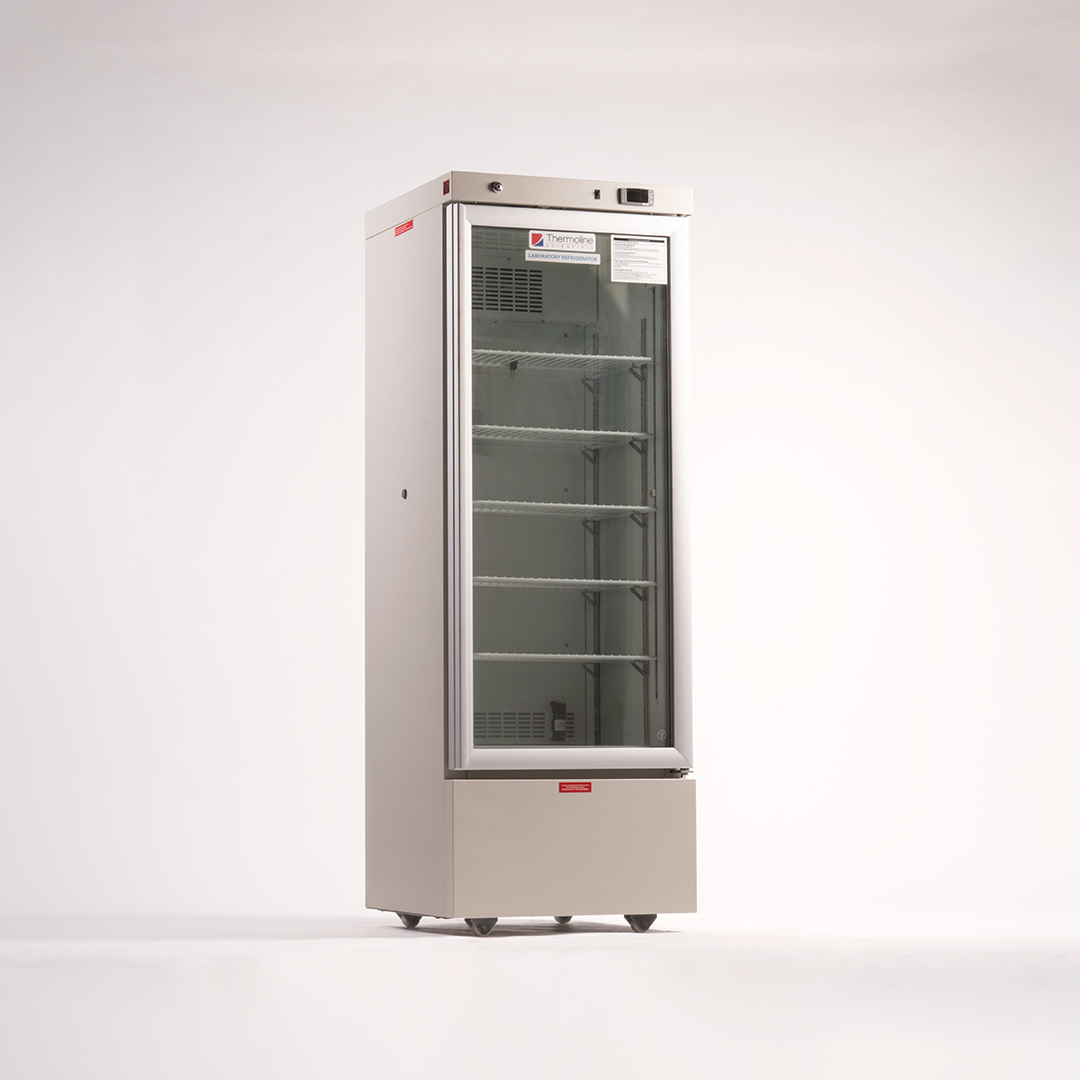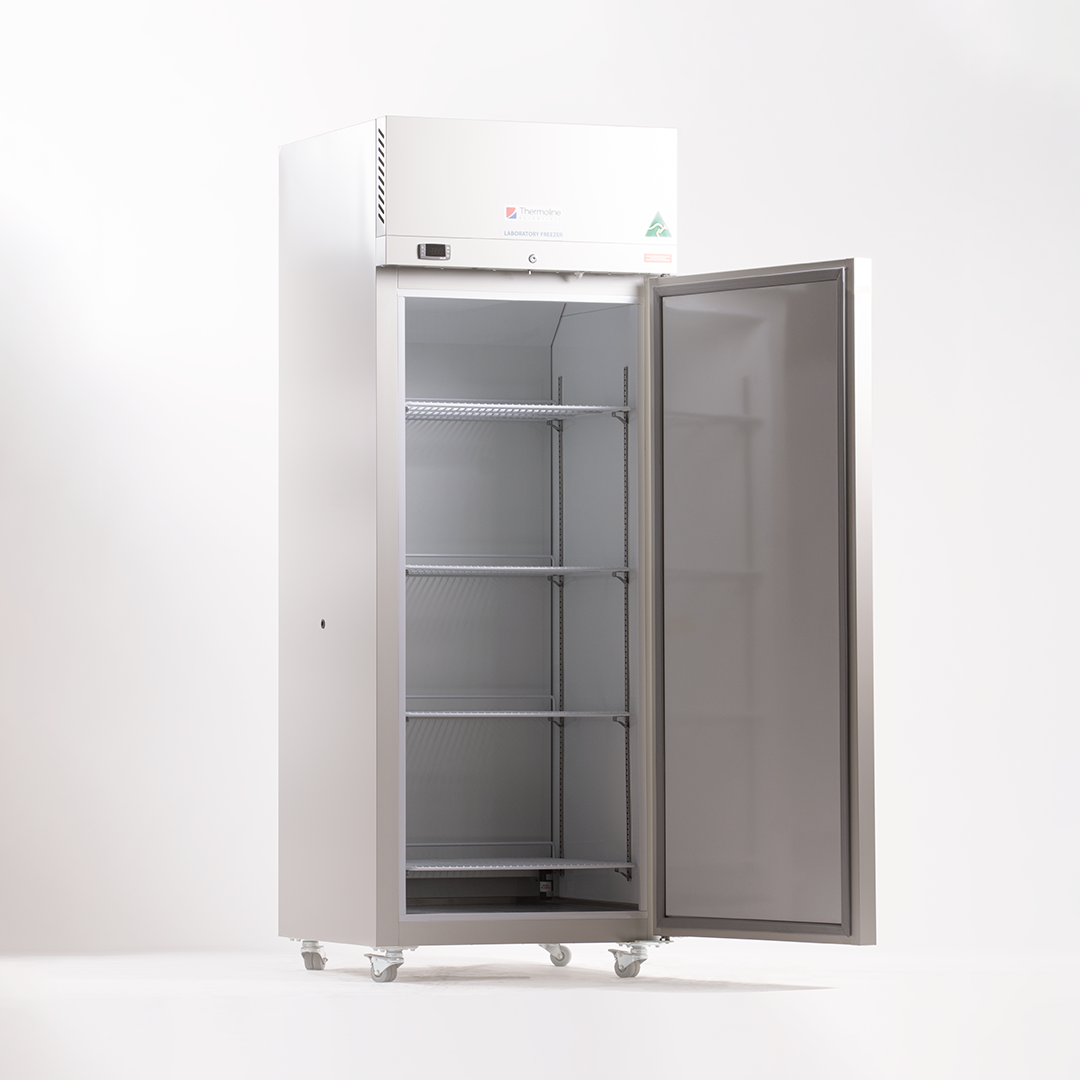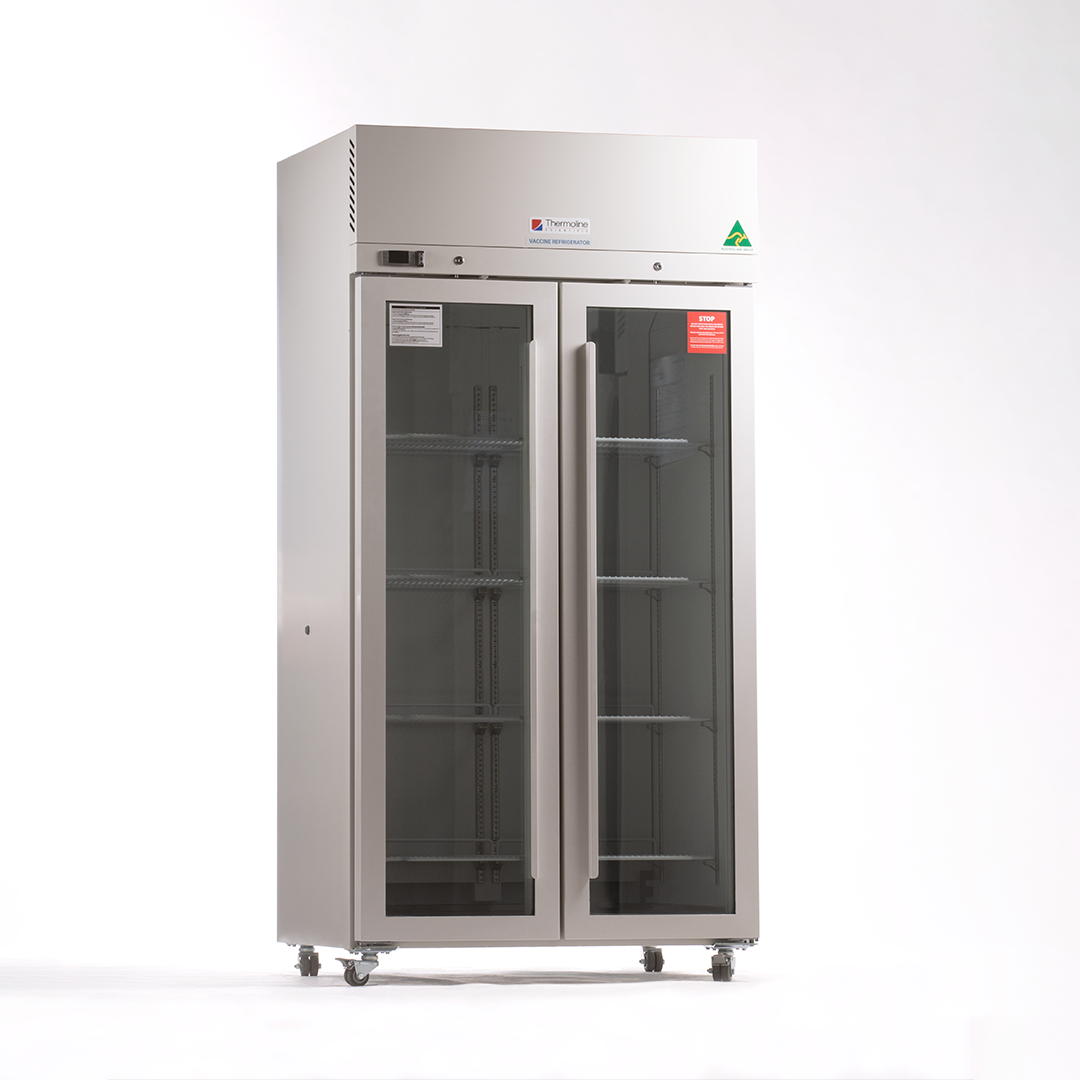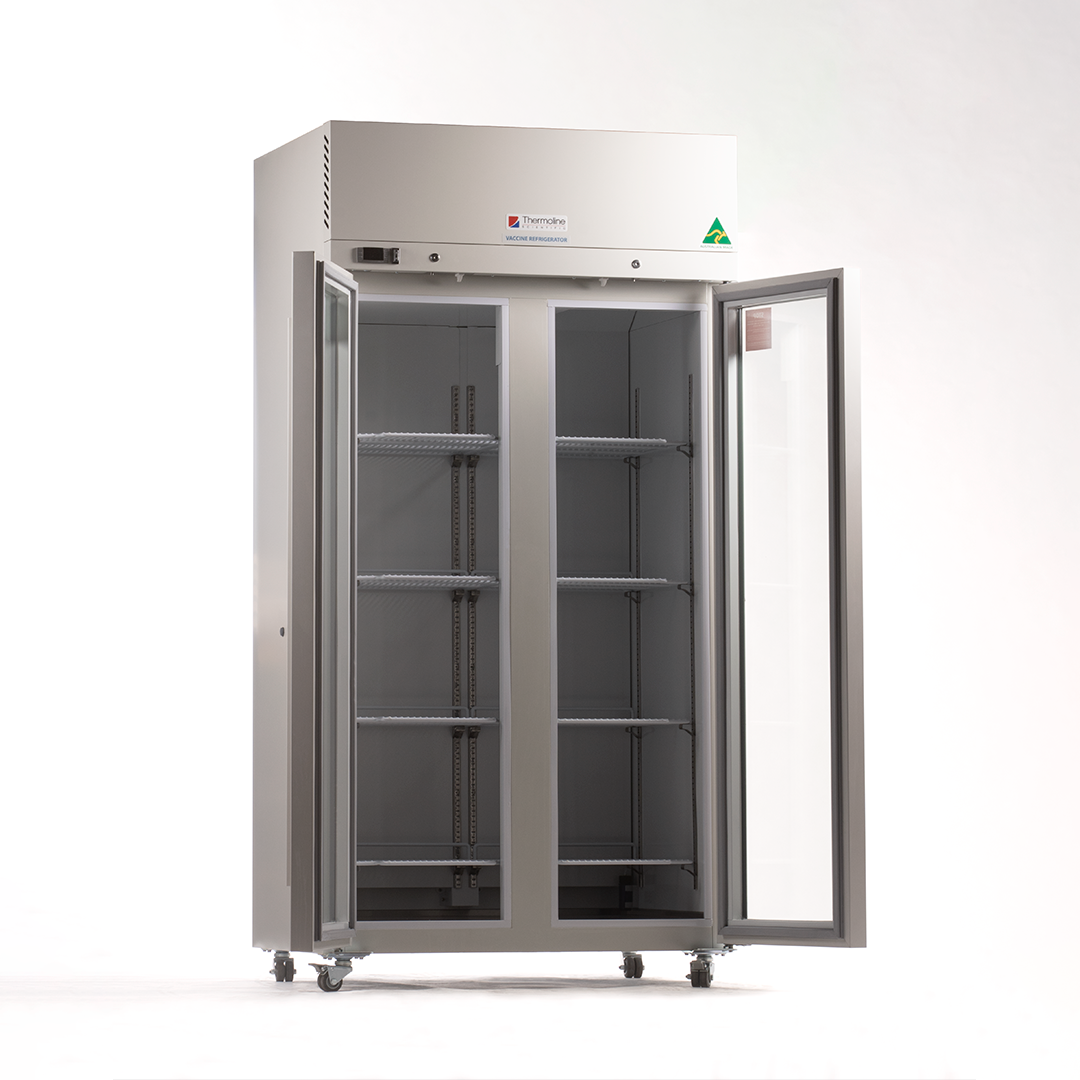 Pharmacy Vaccine Refrigerators
TPR (Vaccine Fridges)
When working with life-saving vaccines, you need equipment of the highest quality.
Complying with the Australian Quality Care Pharmacy Standard, our pharmacy vaccine fridges are the perfect option for storing your valuable vaccine and medical products.
These specially developed pharmacy and vaccine refrigerators are suitable for retail pharmacies, medical centres, GP's and hospitals where pharmacy and vaccine products are required to be stored safely.
Overview
Vaccine storage fridges are an essential part of the cold chain, and the Thermoline range here is of the highest quality and reliability available in Australia.
As Class 1 medical devices, our pharmacy vaccine fridges not only comply with Federal Legislation – they're the Australian industry standard.
Tried in our state-of-the-art testing room, all our fridges are guaranteed to conform to even the most demanding medical regulations. After 50 years of experience in the laboratory and medical equipment business, we know that different industries need different fridges.
The incredibly popular 145L and 200L fridges are ideal for spaces where lesser quantities are kept or where space is tight. Our premium vaccine fridges range in capacity from 520L to 1500L models - suitable for busy pharmacies and hospitals. All models can be optioned with privacy door covers to protect light-sensitive vaccines and medications.
Each model can be connected to your building management system (BMS), so you can keep an eye on power loss, high and low temperatures, and door-ajar alarms – even if you're away. Additional security is provided with lockable doors.
We use Colorbond for the exterior of all premium range models, with a sleek white interior and a stainless-steel floor.
An optional but highly-recommended low-temperature protective cut-out (LTPC) can be fitted on request to prevent products inside the refrigerator from freezing (essential for the storage of vaccines). This independent device will turn off the refrigeration system should the controller fail in the cooling mode.
Technical Data
Brand

Thermoline

Capacity

145L - 1500L

Models Available

Six

Temperature Range

Fixed +5°C
Support
At Thermoline, we strive to supply helpful customer support to ensure that you get the most out of our products. We are committed to providing whatever support our customers need, wherever they are in the world. If you can't find your solution in the below FAQs or Knowledge Base, please contact our friendly support team.
What is the difference between a pharmacy fridge and domestic fridge?

The main difference between a pharmacy fridge and a domestic fridge is the level of precision and consistency required for the storage of drugs and vaccines. Pharmacy fridges have features such as alarms, high and low logging, and can have backup power supplies to ensure the safety and integrity of the storedvaccines. Pharmacy fridges are designed to meet the specific requirements of the TGA and Pharmacy Guild, whereas domestic fridges are designed for general household use.

What is the temperature range of the lab fridge vs vaccine fridge?

Lab fridges offer a wider controlled temperature range for 2-8°C. Vaccine fridges, on the other hand, have a fixed 5°C setpoint as outlined in Strive for 5 by The Pharmacy Guild of Australia.

Can you have remote monitoring of alarms in a vaccine refrigerator?

Thermoline's entire range of pharmacy vaccine fridges can be connected to a building management system to allow for remote monitoring of power loss and low and high alarms. The BMS is a volt-free NO/NC contact closure that simply changes state if in an alarm condition.

Can I change the set point of a pharmacy fridge?

No. Refrigerated storage requires temperatures within the range +2°C to +8°C. Drugs, vaccines and other medicines requiring refrigerated storage are those that are labelled "Refrigerate" or "Store between +2°C and +8°C". The set point is fixed at +5°C to account natural fluctuations inside the fridge due to normal operating procedures and as outlined by the Pharmacy Guild and TGA.

Are your vaccine refrigerators compliant with QCPP and Pharmacy Guild regulations?

All Pharmacy Vaccine Refrigerators are tested in-house in our state of the art testing rooms to ensure they conform to the toughest regulations required as a medical device. Thermoline Pharmacy Vaccine Refrigerators are registered Medical Devices, Class I and are listed in the ARTG, 299070.

How do I check and reset the minimum & maximum temperature readings on the Dixell controller?

Press and release the "UP" button until 'Hi' appears. This is the 'MAX' temp logged.

Press and hold the "SET" button until RST appears. The maximum logged temperature will then be reset.

Press and hold the "DOWN" button until 'Lo' appears. This is the 'MIN' temp logged.

Press and hold the "SET" button until RST appears. The maximum logged temperature will then be reset

What is the PoF message on the controller?

The PoF message means the controller is locked. PoF has appeared because the UP & DOWN buttons have been pressed simultaneously and locked the controller.

Please press the UP & DOWN buttons simultaneously until 'PON' appears to unlock the controller.