Laboratory Refrigerators
Our range of laboratory refrigerators provides the reliability and security essential for busy labs where stable temperature control is required. Available to purchase in various styles and sizes from under bench to large double and triple door free-standing units, our fridges cover any application and laboratory space. They also feature the option of solid or glass doors and adjustable shelves, which can be configured for proper storage and easy retrieval of lab samples. A standard bright, easy-to-read digital control features high and low-temperature logging and alarms that sound if the temperature goes out of range.
The range is TGA approved and registered in the ARTG (299160) as a Class I medical device, ensuring they meet the highest standards available in the market. All of our laboratory refrigerators are lockable and energy efficient. Even better, the premium range is proudly Australian Made, making them suitable for all busy small and large research laboratories.
Your samples and data are critical to your research, but they must be stored properly to maximise their shelf life and reproducibility. Thermoline Scientific is committed to providing you with the highest quality lab fridges to store your samples safely. With our products, you can rest assured that your research and examples will be kept at the proper temperature and won't be affected by fluctuating temperatures or other external factors.
We're proud to offer a wide range of options, from small to large units ideal for universities, government research and healthcare clinics.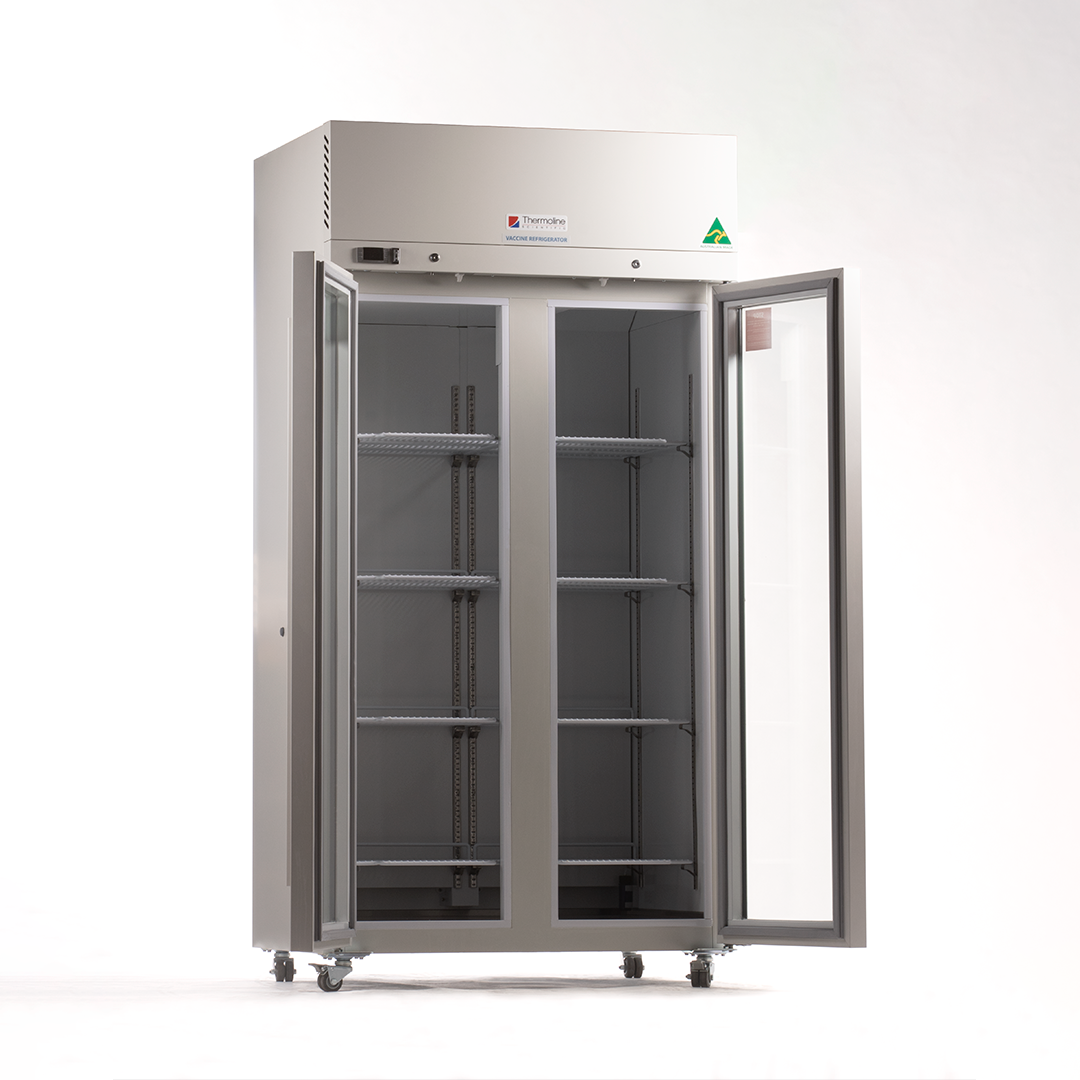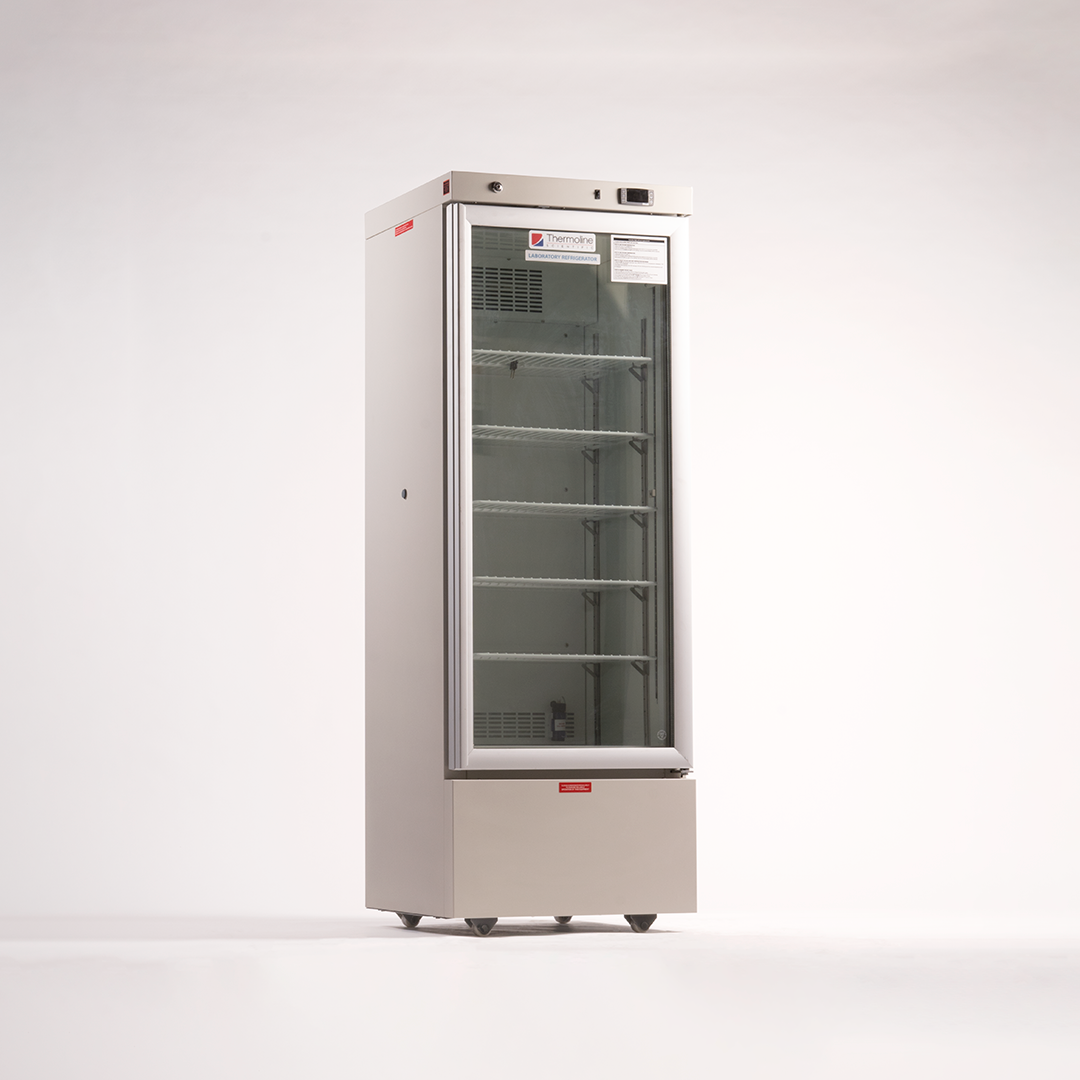 Laboratory refrigerators are designed to operate at low temperatures, typically between 4°C and 10°C, to store and preserve perishable materials, such as biological specimens, research samples, and pharmaceuticals.
The temperature is precisely controlled by a digital display incorporating logging and high/low temperature alarms, which emit visual and audible signals to warn the operator of an alarm condition. Connection to a building management system (BMS) has been made easy throughout the range, as they are supplied with voltage free contacts to allow connection for remote monitoring of power loss, low and high alarms.
Specifications
Brand: Thermoline
Capacity: 145L - 1500L
Models Available: Six
Temperature Range: +4°C to +10°C
Electrical: 2A/230V
Complies With: ARTG (299160)
Learn More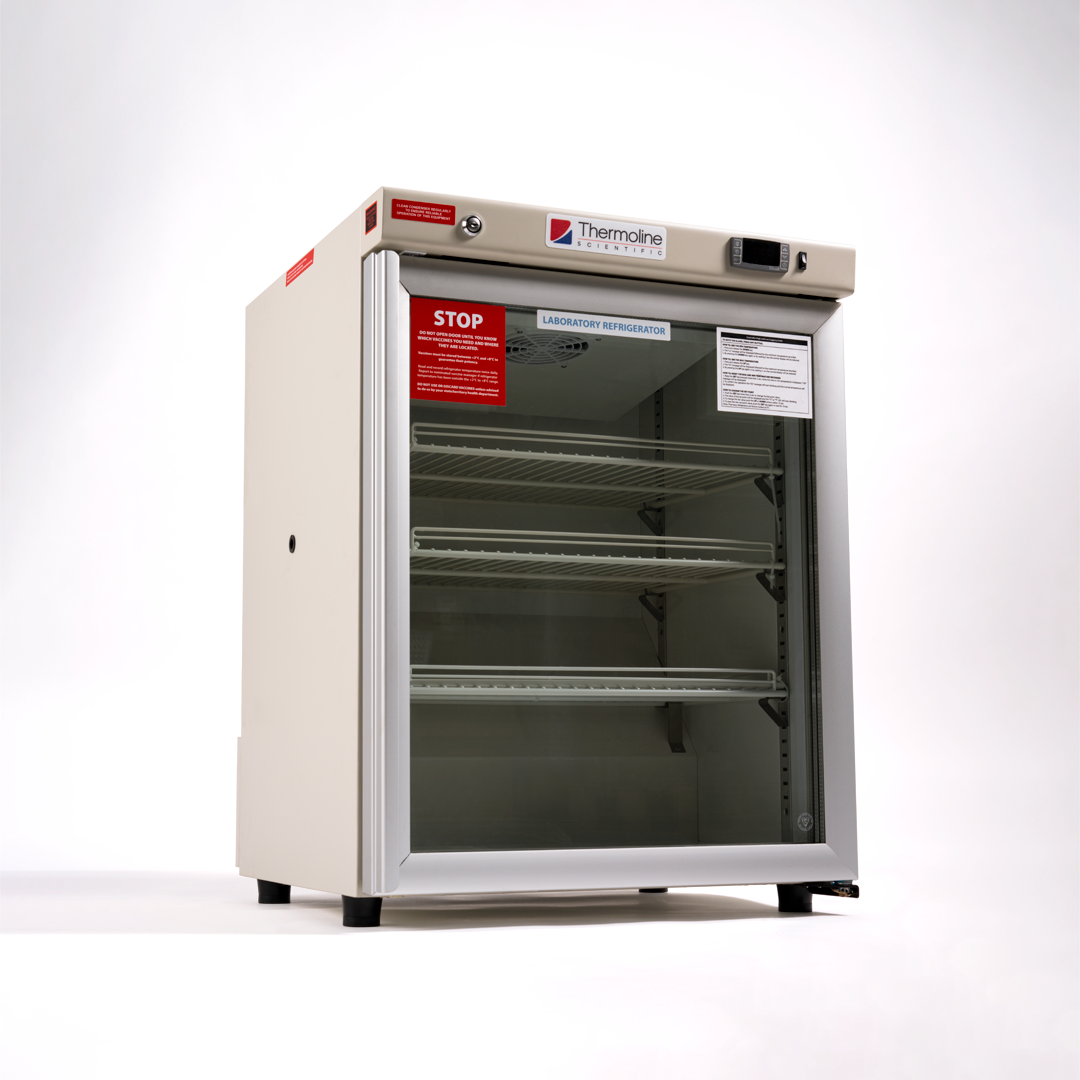 These specially developed pharmacy and vaccine refrigerators are suitable for retail pharmacies, medical centres, healthcare facilities and veterinary hospitals where drug and vaccine products are required to be stored safely.
Pharmacy vaccine refrigerators that comply with every standard: Registered class 1 medical device, listed in the ARTG, 299070 and AS85000: Quality Care Pharmacy Standard.
Specifications
Brand: Thermoline
Capacity: 145L - 1500L
Models Available: Six
Temperature Range: Fixed +5°C
Learn More