Platelet Shaker
Widely used in blood banks and clinical research laboratories, a platelet shaker (also referred to as platelet agitator) serves as platelet storage in motion, typically at a fixed speed. Platelet bag shakers are designed to gently agitate the platelets in the bag, helping to ensure that the platelets remain suspended and evenly distributed. This helps to preserve the quality and efficacy of the platelets, as well as making it easier to extract the correct amount of platelets for transfusion.
A platelet shaker comprises several tray levels, allowing air circulation and ventilation to allow oxygen transfer to the platelets. Platelet shakers may also be used with platelet incubators or stand-alone units. In clinical settings, platelet bag shakers are used in blood banks, transfusion services, and operating rooms to prepare and store platelets for transfusions. They are an essential tool for ensuring that patients receive high-quality platelets for their medical needs.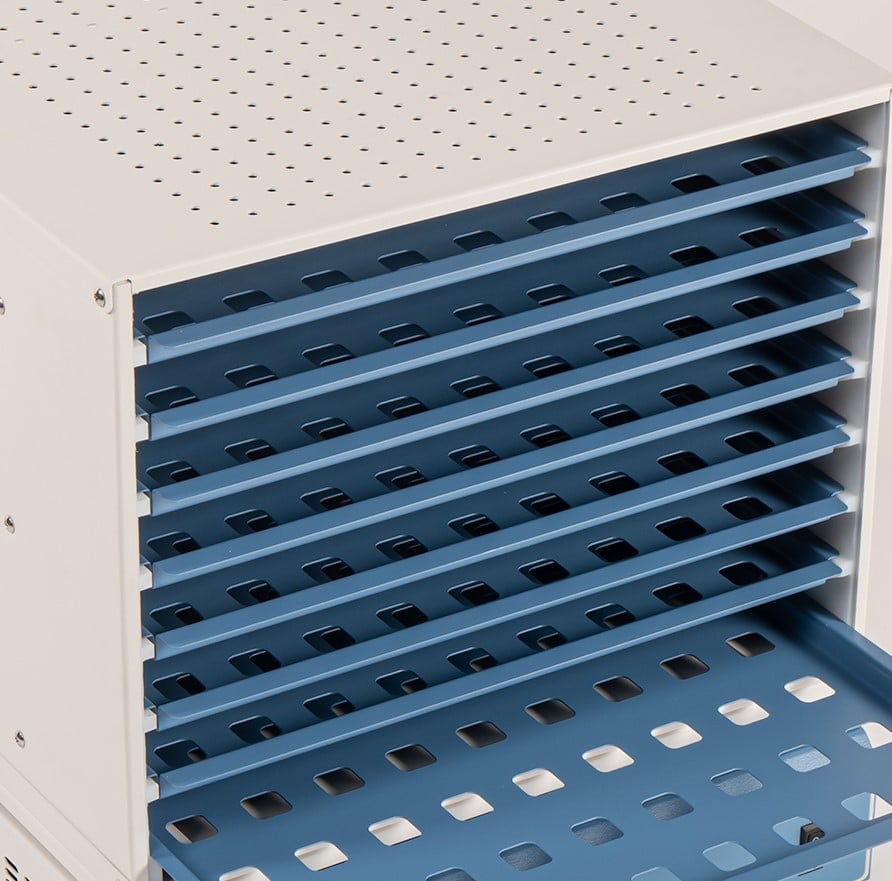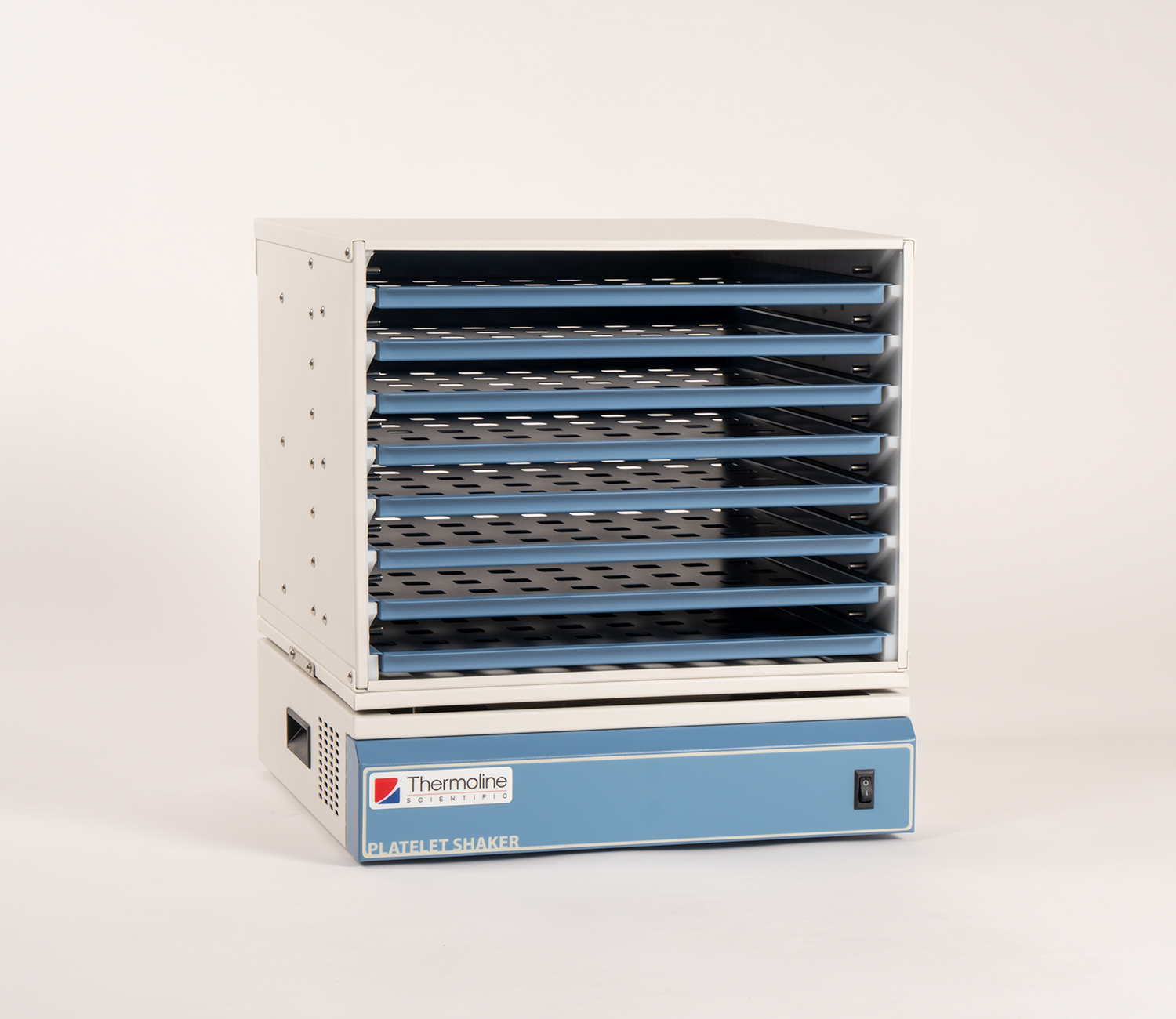 Platelet shakers, sometimes know as agitators, provide continuous gentle agitation for the optimal storage of critical, life-saving platelets.
The Australian Made Thermoline TPS-18 platelet shaker features a fixed speed of 60 strokes per minute and a motion alarm to alert the operator if the shaking motion unexpectedly stops. Specifically designed to hold platelet bags, the generous capacity of 18 large bags or 54 small bags suits busy laboratories.
Specifications
Brand: Thermoline
Capacity: 18 Large Bags or 54 Small Bags
Electrical: 1A/230V
Speed Range: 60 Strokes per minute
Learn More