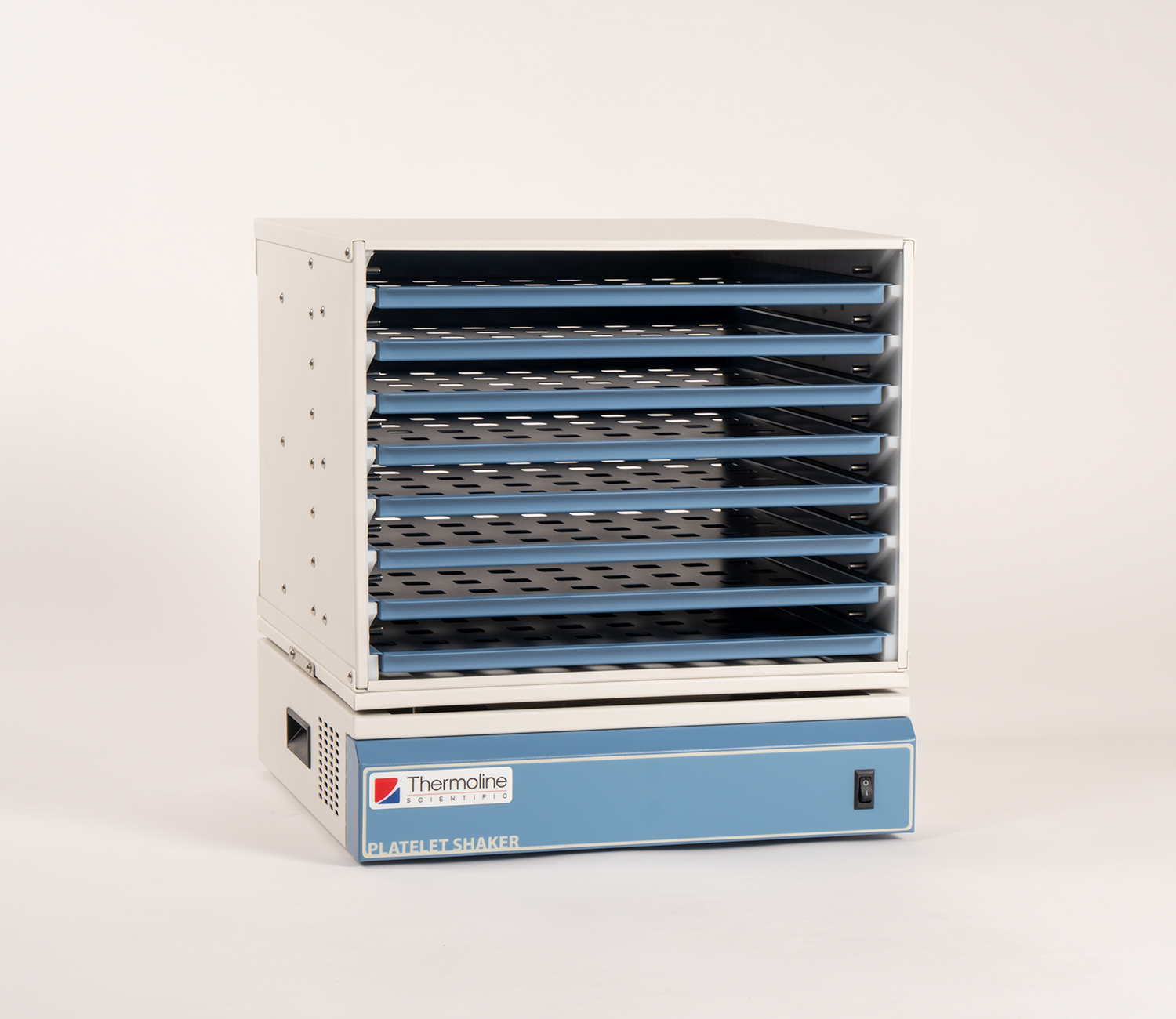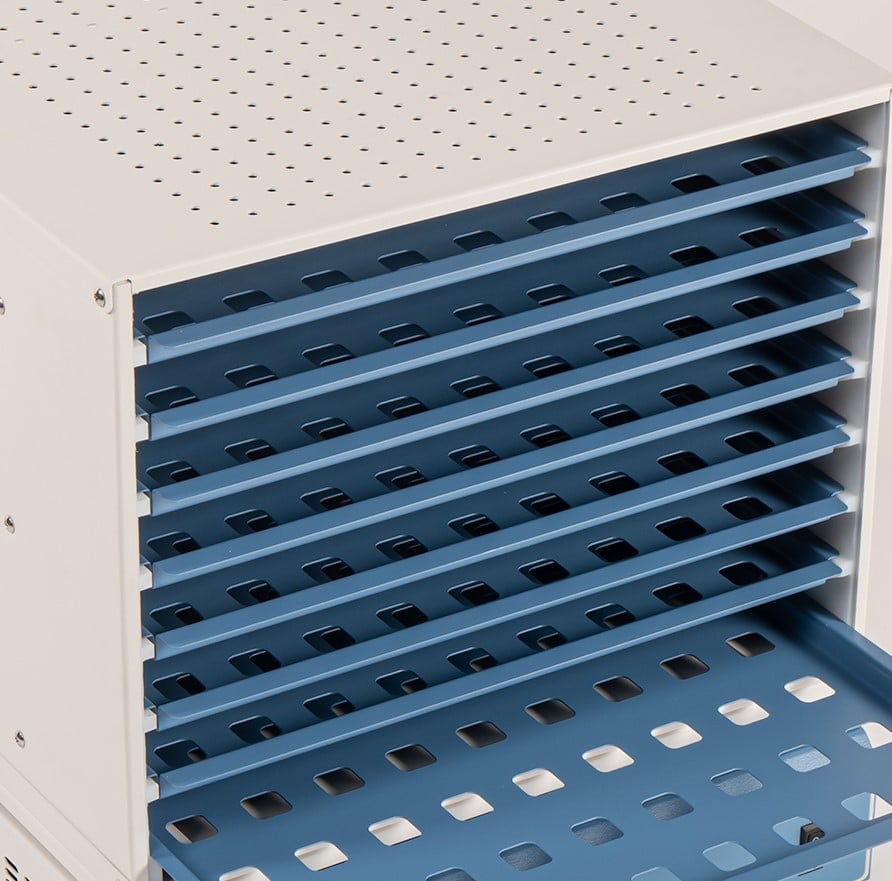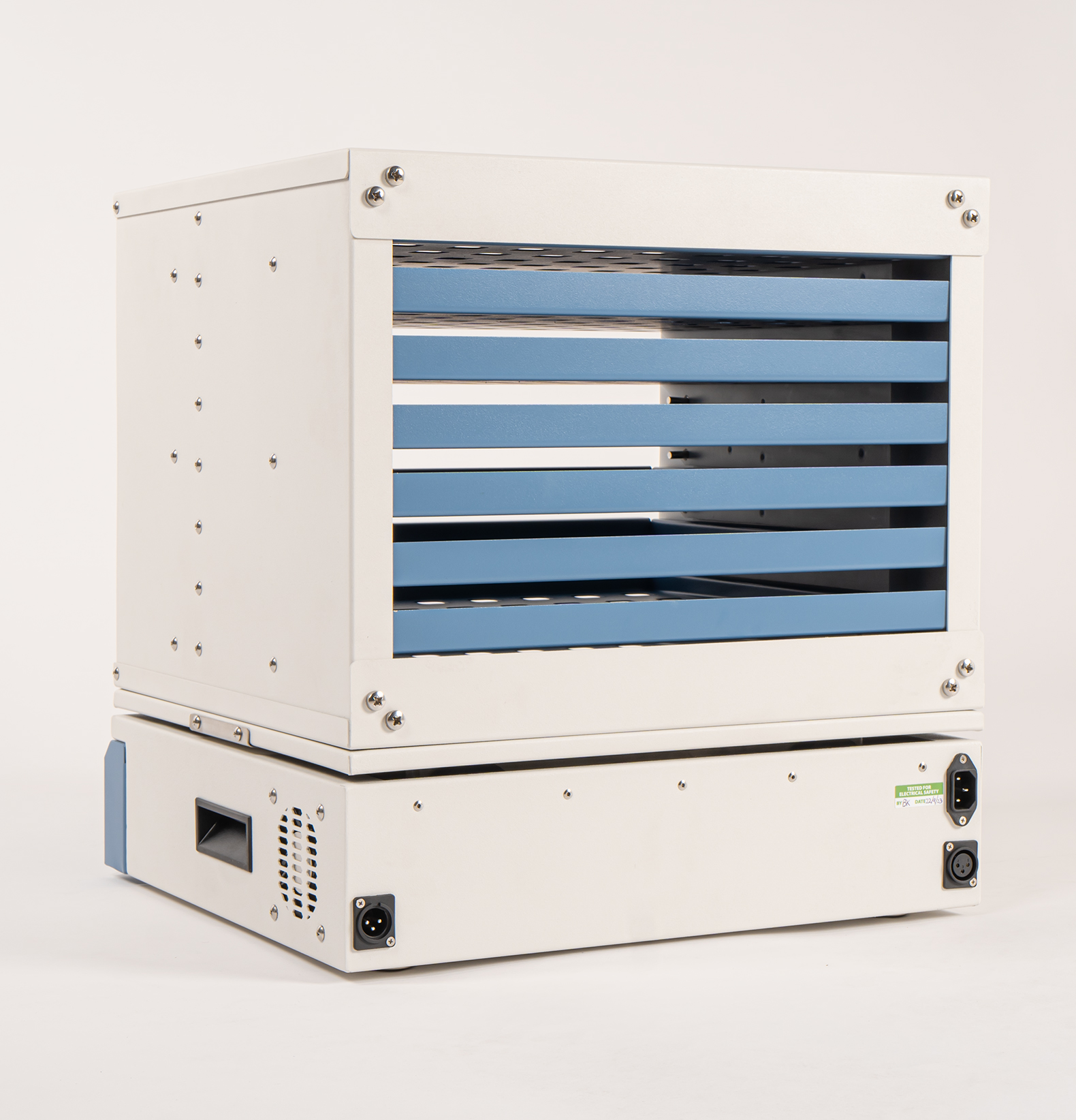 Platelet Shaker
TPS-18
The Thermoline benchtop platelet shaker is an essential part of any blood bank or research laboratory. This reciprocating shaker can provide a smooth shaking motion for extended periods of time to ensure any solution within a bag is thoroughly mixed.
These shakers feature a heavy-duty shaking mechanism to ensure long-term reliability of the shaker in a busy laboratory.
Overview
Platelet shakers, otherwise known as platelet agitators, are commonly used in hospital blood banks, blood centres and clinical research laboratories. Platelets can be stored for five days after collection at +22°C with gentle agitation. Platelet components must be agitated gently and continuously in a single layer on a platelet agitator.
A platelet shaker prevents the clumping of stationery platelets in blood by providing a constant, gentle, reciprocating action that continually mixes platelets inside platelet bags. To keep platelets well-oxygenated and at a constant temperature, platelet shakers have perforated drawers to allow air to circulate.
This Australian Made reciprocating shaker has been specifically designed to hold platelet bags, including the new larger bags being adopted. The reciprocating shaker is attractively finished in a powder-coated steel.
The TPS-18 model operates at a fixed speed of 60 strokes per minute and has eight slide-out shelves supplied standard, plus one fixed top shelf. When fully loaded, this model can hold 18 large or 54 small bags.
The operation is a simple on/off controller with a soft-start motion. If the built-in motion sensor detects a lack of motion, an audible beeper alerts the user.
The TPS-18 can be housed inside the TMLR-200 refrigerated incubator, which is programmed to operate at a fixed temperature of +22°C.
Technical Data
Brand

Thermoline

Capacity

18 Large Bags or 54 Small Bags

Electrical

1A/230V

Speed Range

60 Strokes per minute
Support
At Thermoline, we strive to supply helpful customer support to ensure that you get the most out of our products. We are committed to providing whatever support our customers need, wherever they are in the world. If you can't find your solution in the below FAQs or Knowledge Base, please contact our friendly support team.
What is a platelet shaker?

A platelet shaker is a laboratory instrument used to agitate and mix platelet samples. Platelet shakers are commonly used in medical and research laboratories to prepare platelet samples for various assays, tests, and experiments.

The reciprocating shaking action is designed to gently agitate the platelets and prevent clumping, which can affect the accuracy of test results.

Platelet shakers can also be used in combination with other laboratory instruments, such as centrifuges and incubators, to further prepare and analyse platelet samples.

What is a reciprocating shaker?

A reciprocating shaker is a laboratory instrument used for mixing, agitating or shaking samples. It is specifically designed to move the sample container back and forth in a linear motion, rather than a circular or vortexing motion like other types of shakers. This motion is designed to gently agitate the samples and prevent clumping, which can affect the accuracy of test results.

Reciprocating shakers are commonly used in medical and research laboratories for a wide variety of applications, including mixing and agitating samples in test tubes, flasks, bottles, and other types of containers. They are also widely used in the biological and chemical sciences, as well as in industrial applications.