Heater Circulators
Thermoline's range of laboratory heater circulators is trusted for consistently delivering outstanding performance and reliability in the lab. Thermoline circulators are used successfully across laboratories Australia-wide and work by circulating water through a heating element, which is then kept at a set temperature by a temperature control system.
Whether in research, material testing or production, the well proven and reliable technology is valued by users in all industries. Thermoline has set the benchmark for temperature control technology by focusing on user requirements for over five decades. Whether you are faced with routine tasks or highly demanding applications with strict requirements, the Thermoline Unistat line is sure to contain everything you need.
Our innovative circulators combine ease of use and high performance to help customers achieve increased productivity across many applications. These precision heater circulators have been designed to suit all Thermoline general-purpose laboratory water baths. The TU3 features a digital microprocessor control for greater precision and easy setting of temperatures to ±0.1ºC.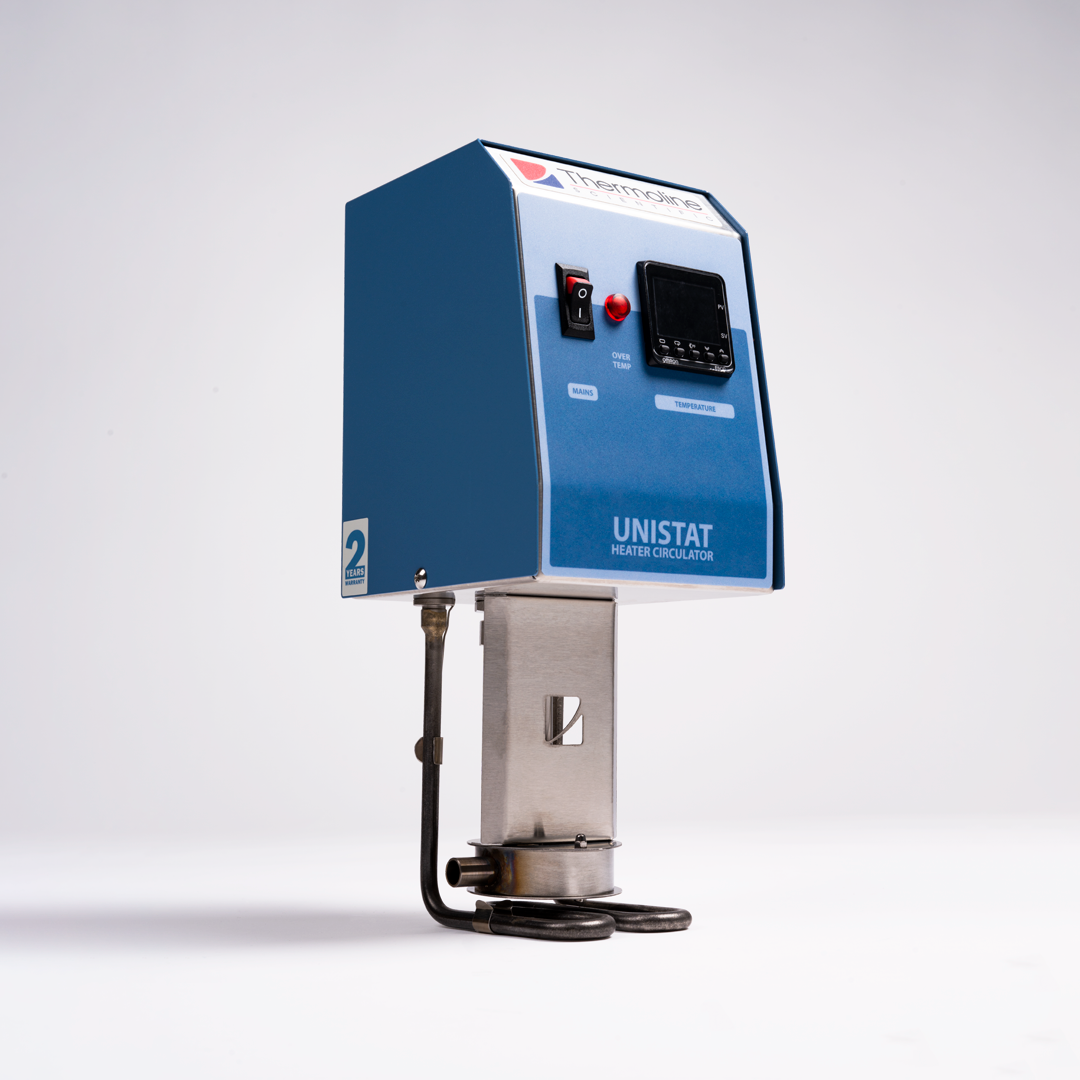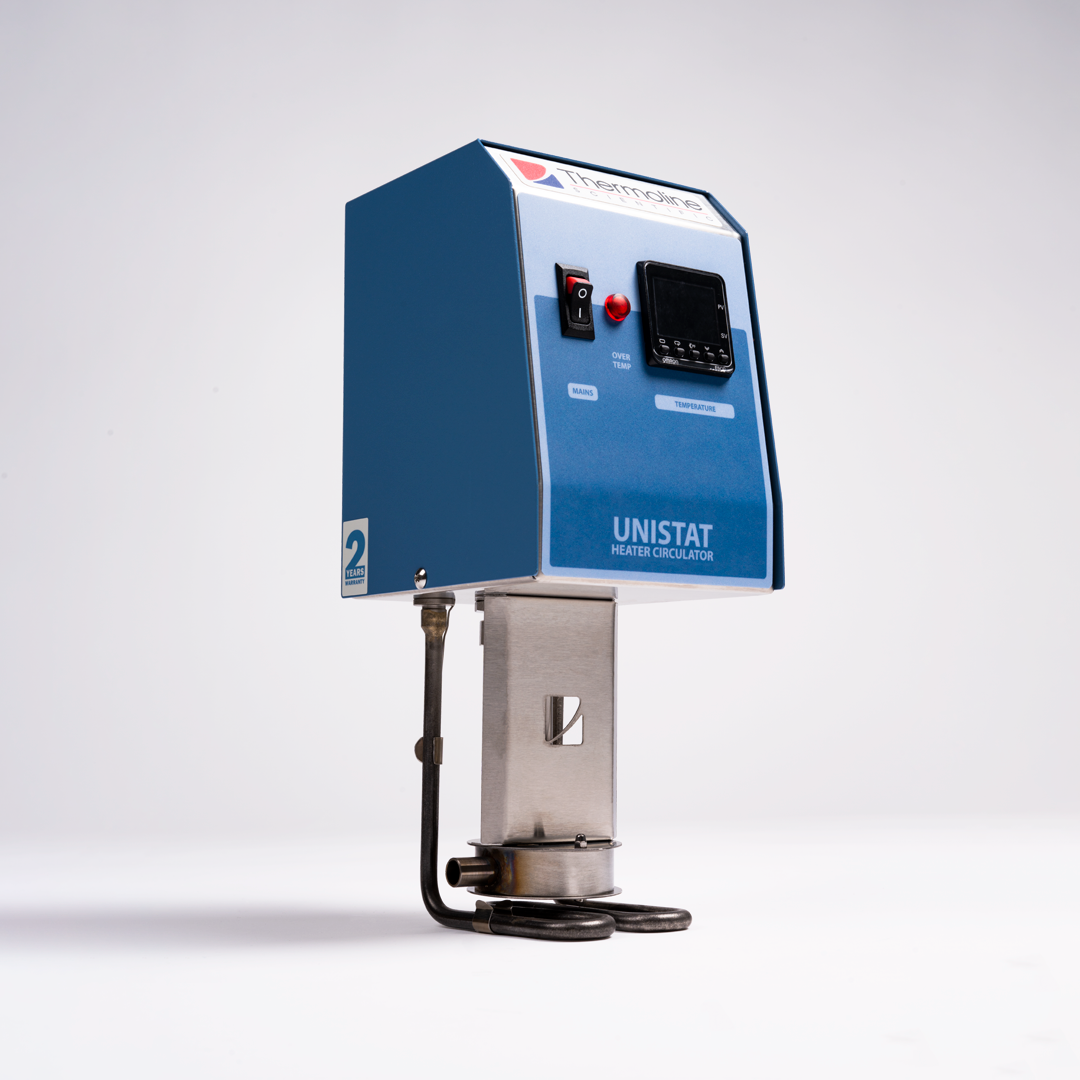 The TU3 heater circulator has been designed to suit the Thermoline circulated laboratory water baths. With an air cooled long life circulation motor and an incoloy heating element, these robust units provide precise temperature control, circulation, and heat transfer to the fluid, ensuring consistent and uniform heating of the sample.
The TU3 Unistat can also be fitted with a universal mounting clamp enabling it to be fixed to almost any existing laboratory bath.
Specifications
Brand: Thermoline
Capacity: 1000w/2000w
Models Available: Two
Temperature Range: Ambient +5°C to +100°C
Electrical: 5A/230V
Learn More