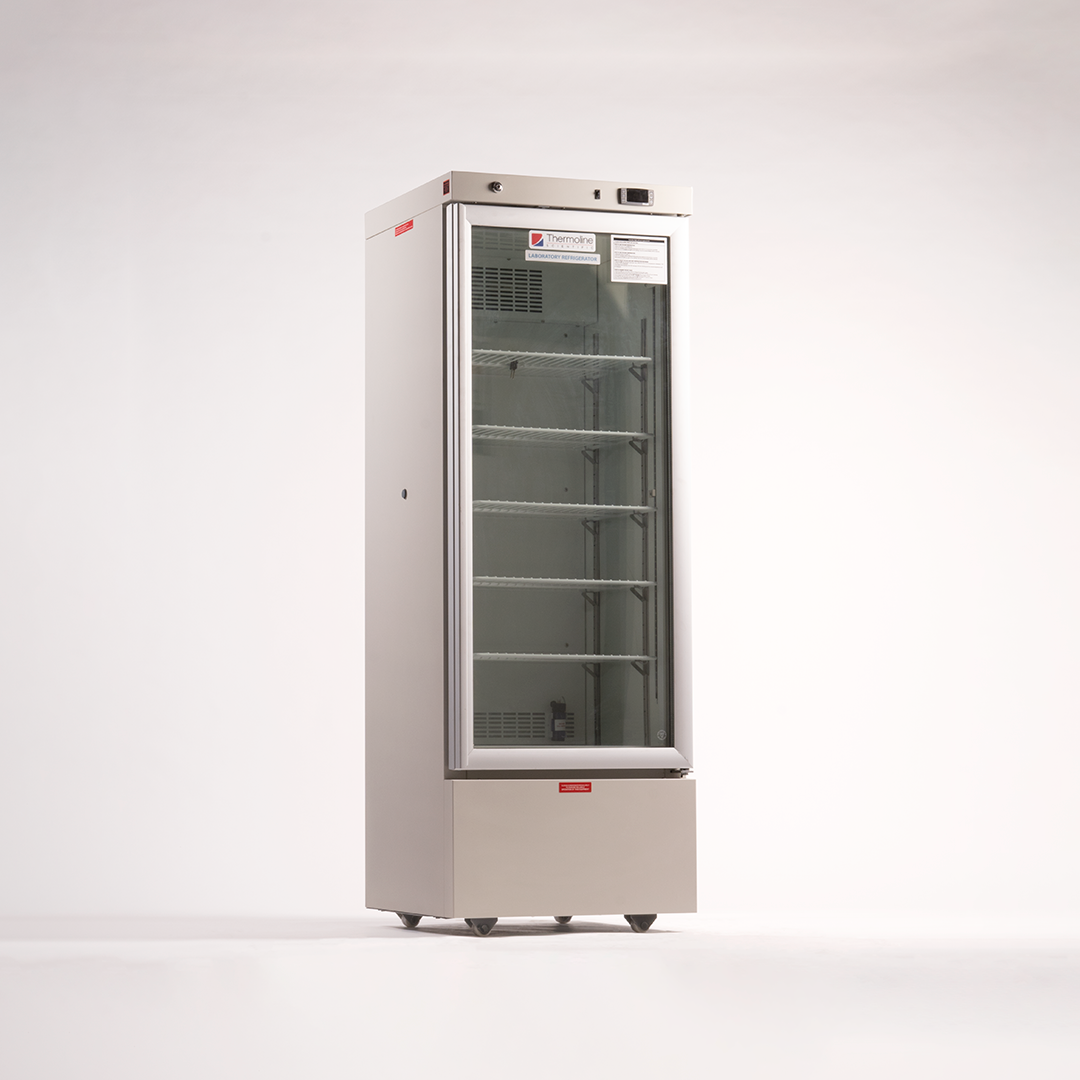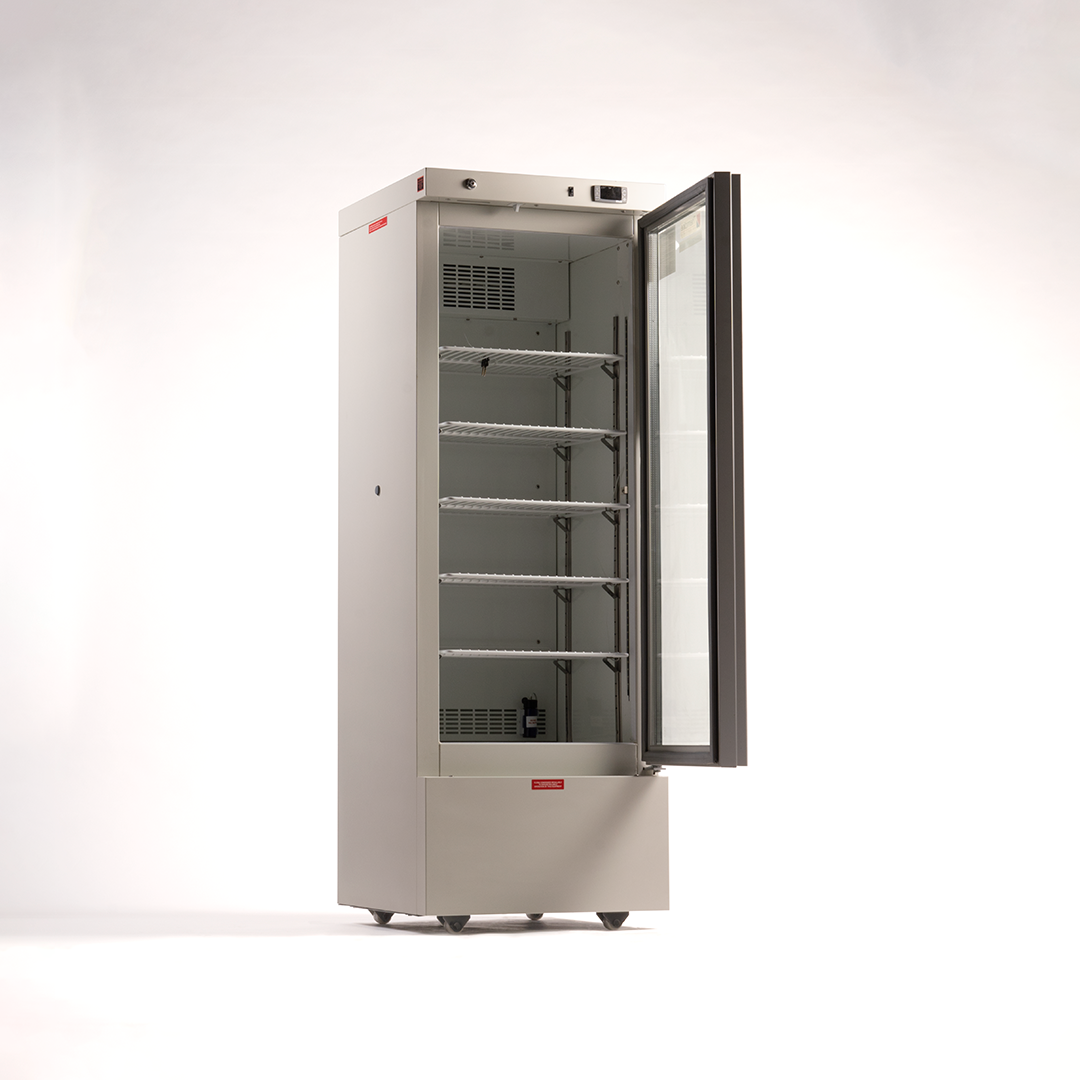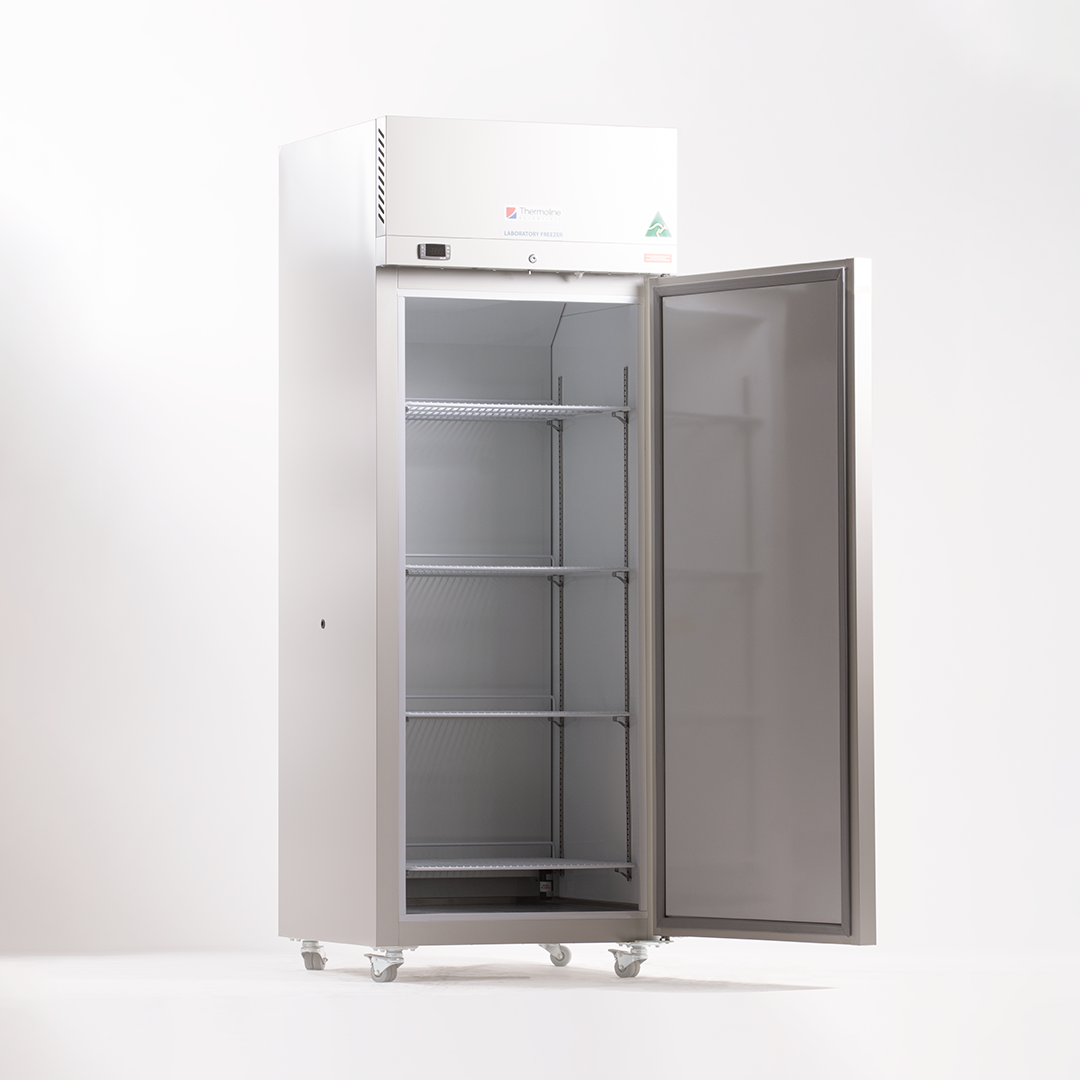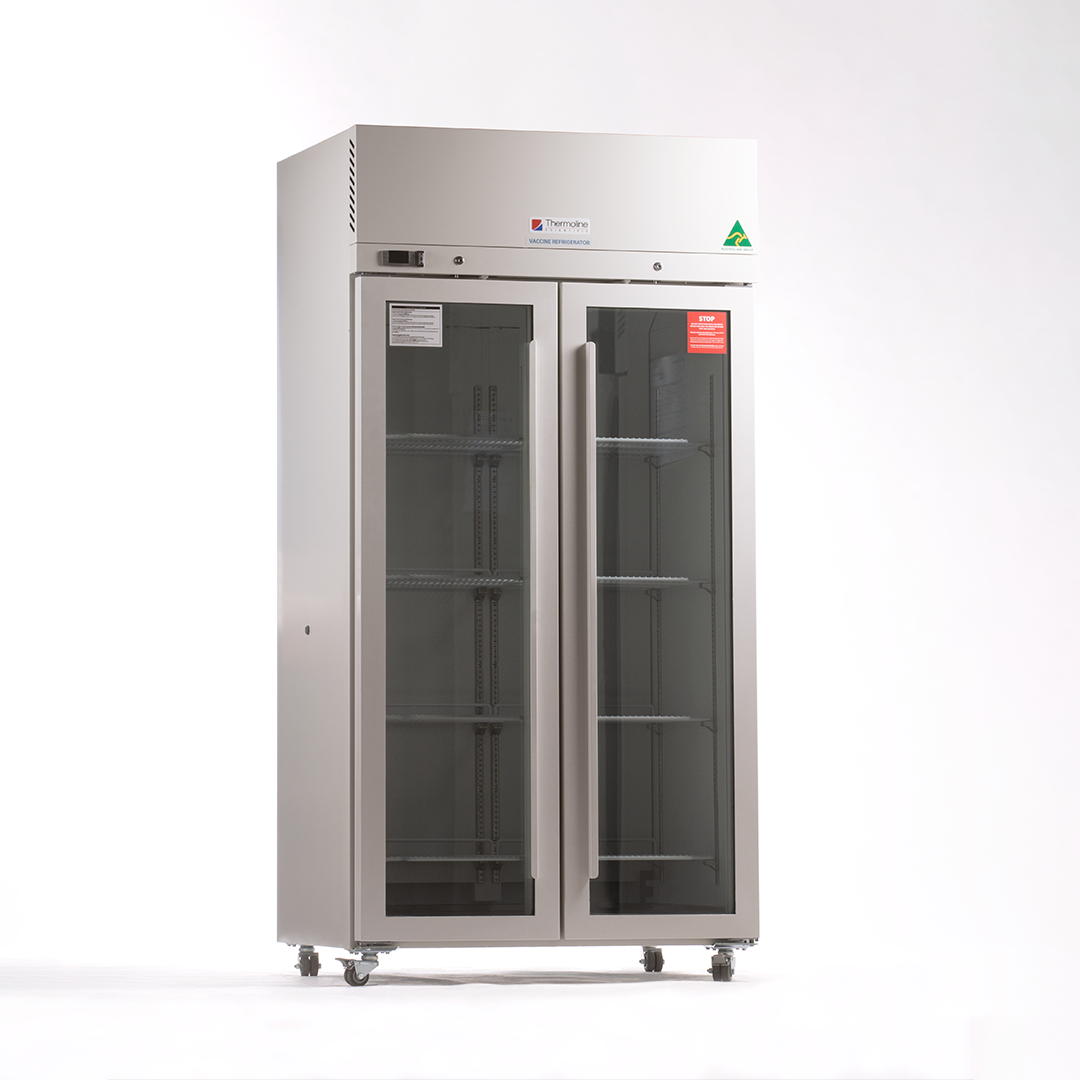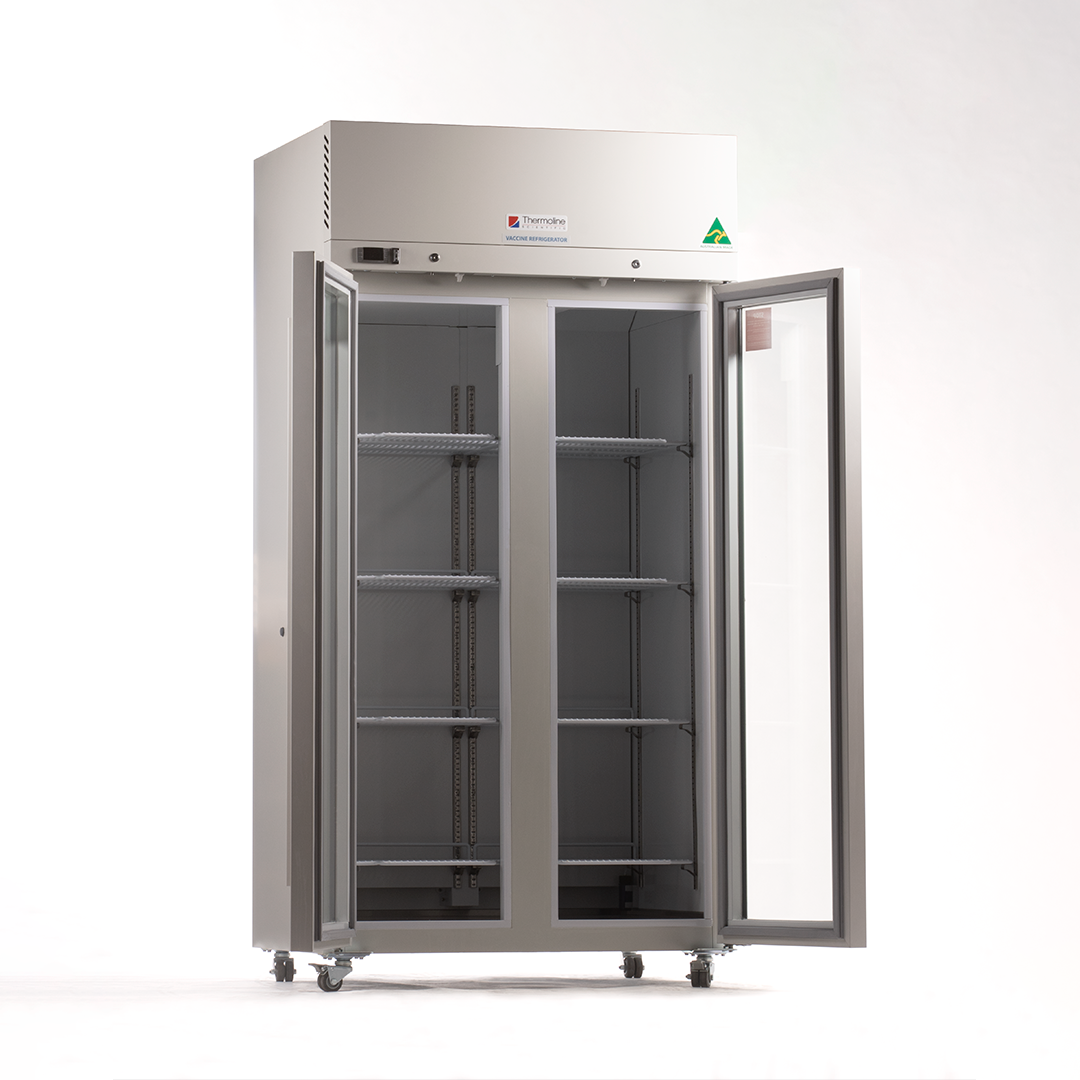 Laboratory Refrigerators
TLR (Lab Fridges)
Thermoline Scientific's laboratory refrigerators are designed with both durability and efficiency in mind. They're sturdy enough to withstand years of use without any problems.
These specially developed lab fridges are suitable for medical research, universities and private industry where critical research samples are required to be stored safely.
Overview
A laboratory refrigerator is an invaluable tool for any scientist and medical professional.
Selecting laboratory fridges in Australia is an important decision that can have a lasting impact on your ability to conduct research and store specimens. Whatever your research samples, there are various factors to consider. Our range of laboratory refrigerators provides the reliability and security essential for busy labs where stable temperature control is required.
Available to purchase in various styles and sizes from under bench to large double and triple door free-standing units, our fridges cover any application and laboratory space. They also feature the option of solid or glass doors and adjustable shelves which can be configured for accurate storage and easy retrieval of lab samples. A bright, easy to read digital control is standard and features high and low-temperature logging and alarms which sound if the temperature goes out of range.
All of our laboratory refrigerators have lockable doors. Even better, the premium range is proudly Australian Made, making them suitable for all busy small and large research laboratories. This range comes equipped with automatic defrosting and a variety of functions which allow the user to set the temperature to the exact specification needed for their experiment.
Your samples and data are critical to your research but they need to be stored properly to maximise their shelf life and reproducibility. This makes refrigerated storage for organisations challenging, as it requires specific refrigerators and usually a domestic type fridge just won't cut it. The range is TGA approved and registered in the ARTG (299160) as a Class I medical device, ensuring they meet the highest standards available in the market.
We, at Thermoline Scientific, are committed to providing you with the highest quality lab fridges to safely store your samples. With our products, you can rest assured that your research and samples will be kept at the proper temperature and won't be affected by fluctuating temperatures or other external factors. We're proud to offer a wide range of options, from small to large units ideal for universities, government research and healthcare clinics.
Technical Data
Brand

Thermoline

Capacity

145L - 1500L

Models Available

Six

Temperature Range

+4°C to +10°C

Electrical

2A/230V

Complies With

ARTG (299160)
Support
At Thermoline, we strive to supply helpful customer support to ensure that you get the most out of our products. We are committed to providing whatever support our customers need, wherever they are in the world. If you can't find your solution in the below FAQs or Knowledge Base, please contact our friendly support team.
What is the difference between a lab fridge and domestic fridge?

The main difference between a laboratory fridge and a domestic fridge is the level of precision and consistency required for the storage of lab samples. Laboratory fridges can have features such as alarms, monitoring systems, and backup power supplies to ensure the safety and integrity of the stored samples. Laboratory fridges are designed to meet the specific needs of the lab, whereas domestic fridges are designed for general household use.

What is the temperature range of the lab fridge vs vaccine fridge?

Lab fridges offer a wider controlled temperature range for 2-8°C. Vaccine fridges, on the other hand, have a fixed 5°C setpoint as outlined in Strive for 5 by The Pharmacy Guild of Australia.

Can you have remote monitoring of alarms in a lab fridge?

Thermoline's entire range of laboratory fridges can be connected to a building management system to allow for remote monitoring of power loss and low and high alarms. The BMS is a volt-free NO/NC contact closure that simply changes state if in an alarm condition.

How do I check and reset the minimum & maximum temperature readings on the Dixell controller?

Press and release the "UP" button until 'Hi' appears. This is the 'MAX' temp logged.

Press and hold the "SET" button until RST appears. The maximum logged temperature will then be reset.

Press and hold the "DOWN" button until 'Lo' appears. This is the 'MIN' temp logged.

Press and hold the "SET" button until RST appears. The maximum logged temperature will then be reset

What is the PoF message on the controller?

The PoF message means the controller is locked. PoF has appeared because the UP & DOWN buttons have been pressed simultaneously and locked the controller.

Please press the UP & DOWN buttons simultaneously until 'PON' appears to unlock the controller.