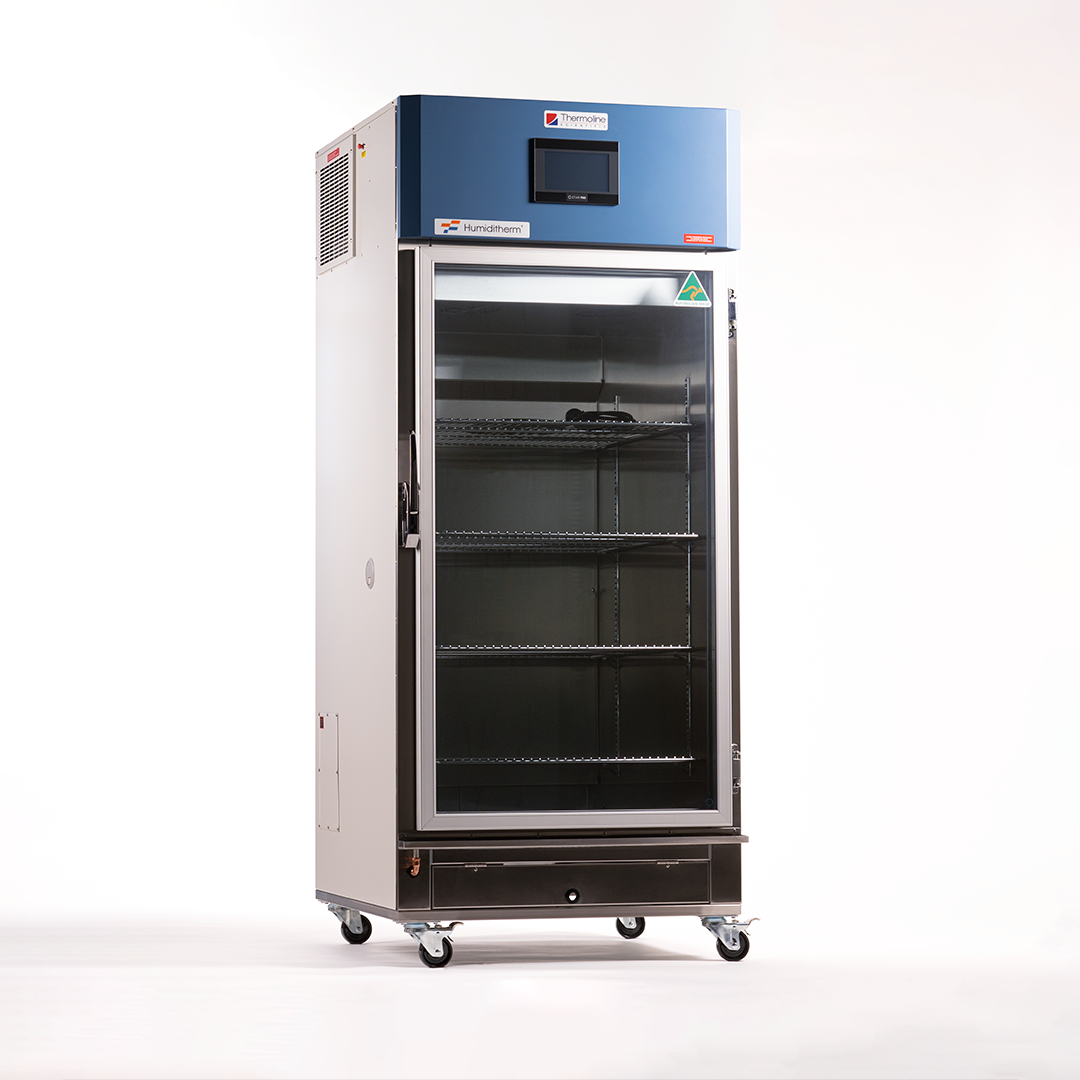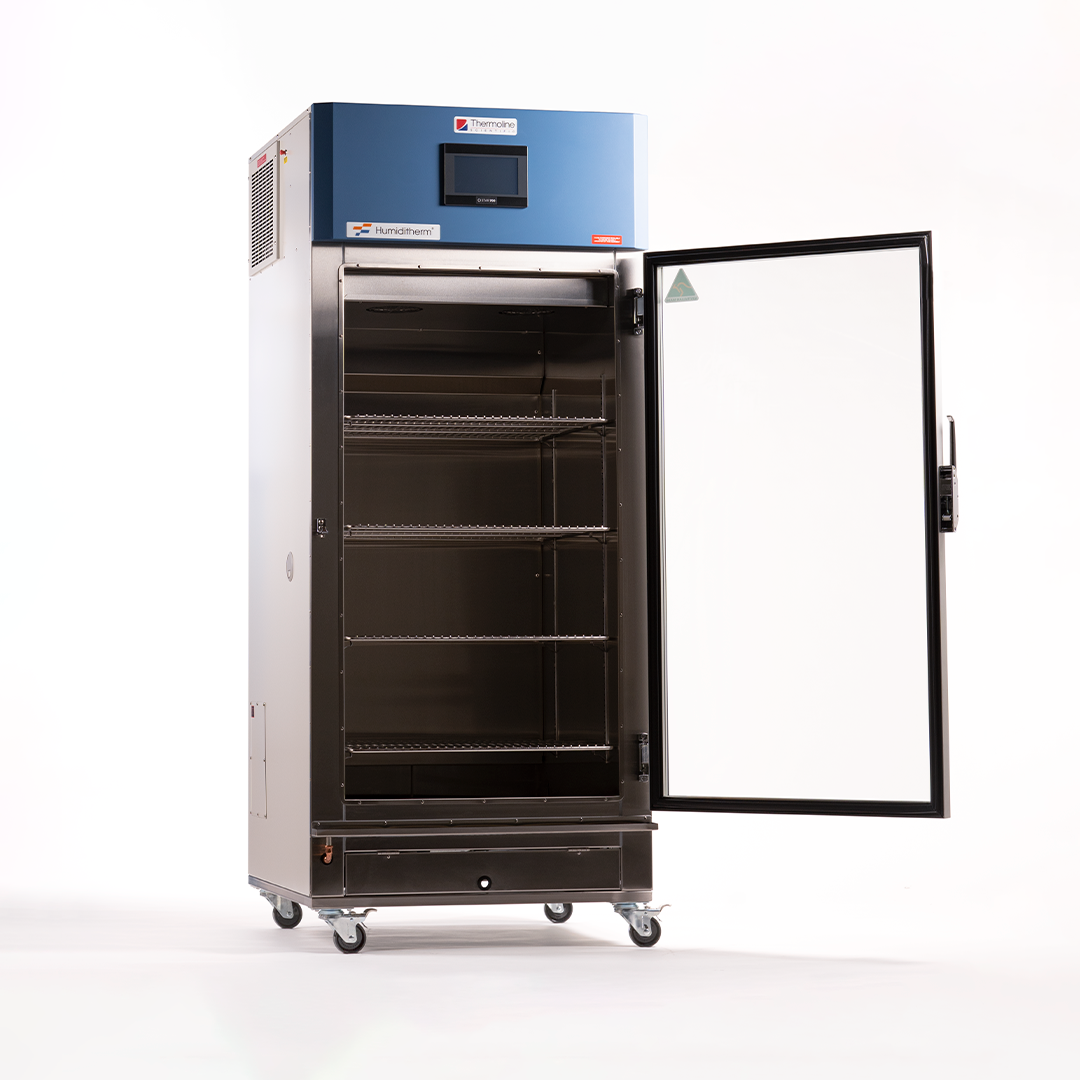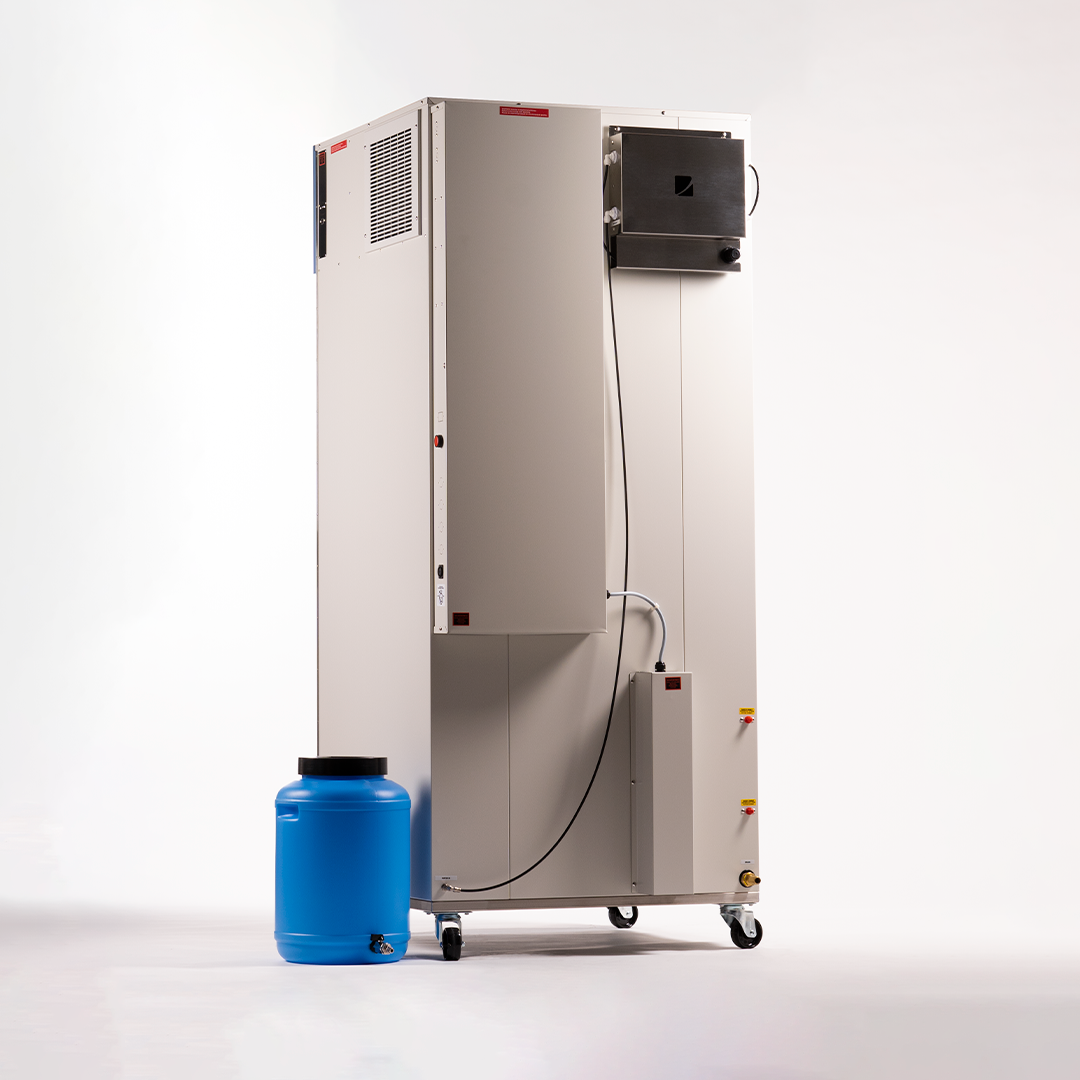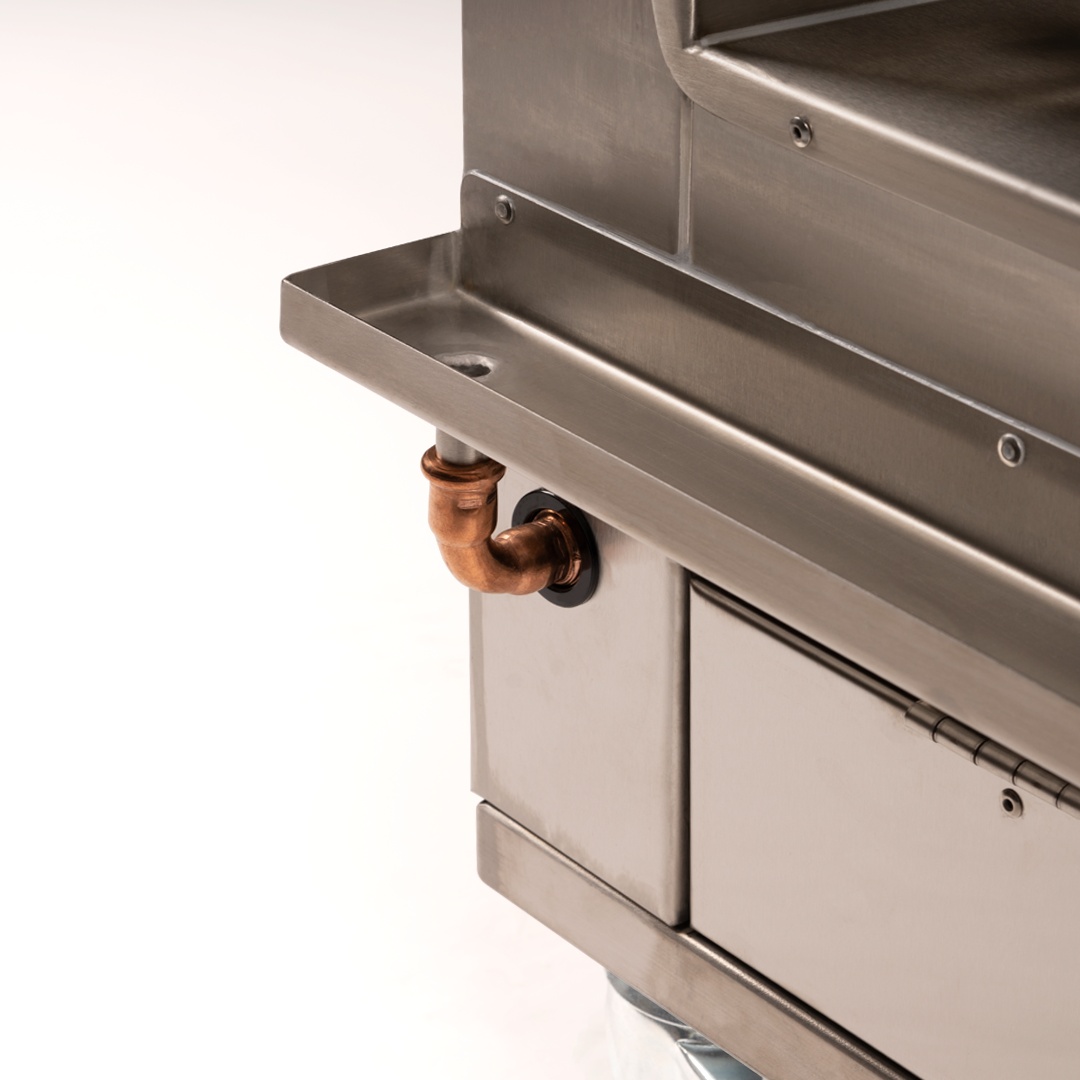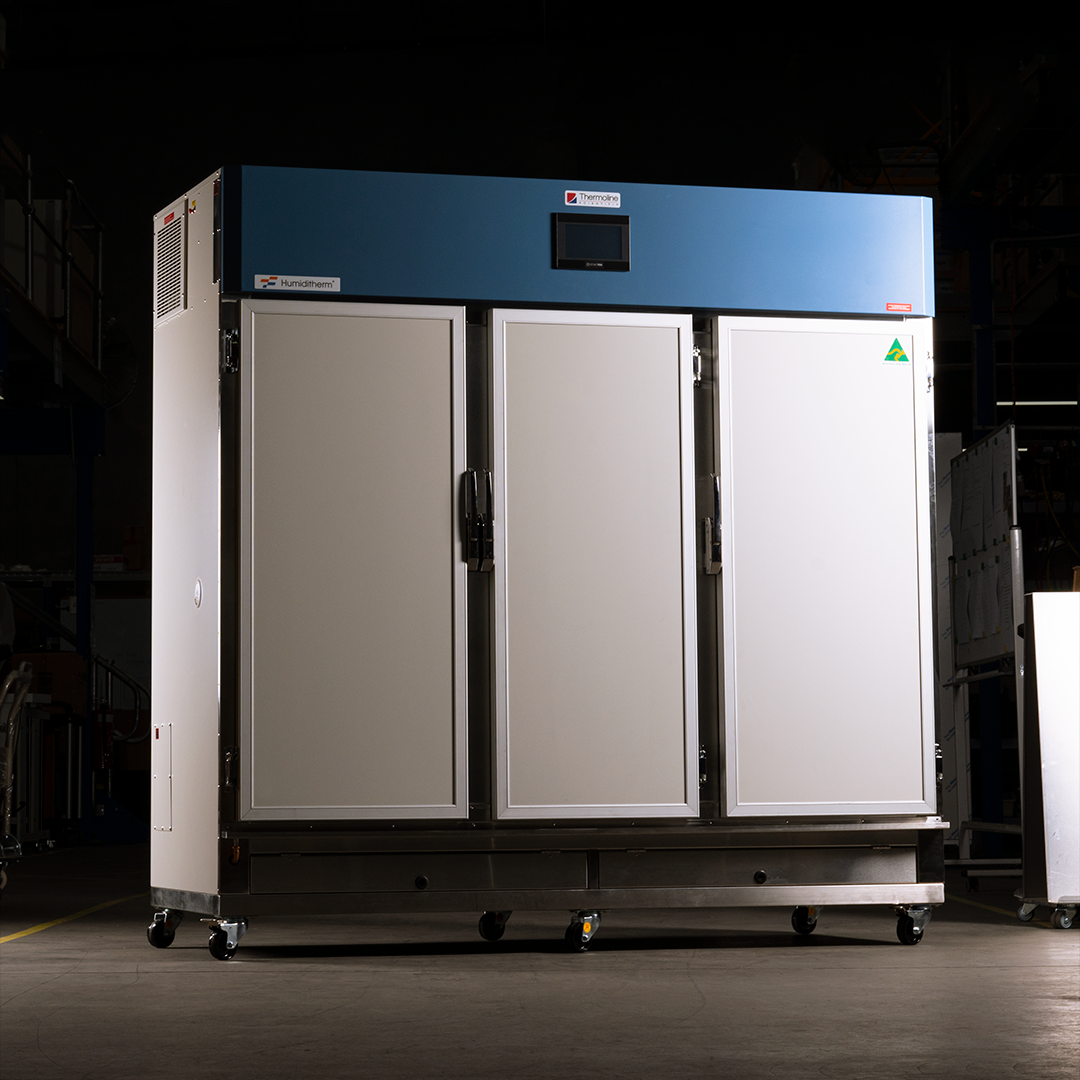 Temperature and Humidity Cabinets
TRH
The TRH Humiditherm Cabinet series, manufactured by Thermoline, offers accurate and precise temperature and humidity control.
The range is available in four standard capacities, from the econimical 300L to our XL 1350L. And if your needs are even more specific, we can customise your cabinet to meet your unique applications.
Our TRH Humiditherm series is purpose-built to support all your heating, cooling, humidification and dehumidification needs.
Overview
The perfect place to store your samples and research is one that produces climate conditions to what they would naturally encounter. Capable of accurately controlling temperatures from +5°C to +80°C, and 20% to 95% relative humidity – our temperature and humidity cabinets can do just that.
And with a choice between solid or glass doors, combined with the 316 marine grade stainless steel interior and Colorbond exterior – they look the part, too. Adjustable height shelving is also stainless steel for optimal corrosion resistance.
Thanks to our STAR X touchpad control system, you can easily adjust and program the temperature and humidity settings in the cabinet. The STAR X allows for the operator to synchronise programmed settings to real time and has an ethernet connectivity which, once connected, will allow the operator to perform all functions via a PC. The STAR X logs the performance of the cabinet to onboard memory. This memory can hold up to 365 days of logged data and for ease of use, we have incorporated a live trend screen to allow the operator to quickly check the performance conditions within the cabinet. Alternatively, the operator can download the logged data to a USB flash drive for archiving or review via a PC. No specific software is required to view logged data. A simple spreadsheet program is sufficient (Microsoft Excel or similar).
These environmental, or climatic, chambers are equipped with robust and reliable refrigeration systems that have fast recovery times after door openings to reduce condition fluctuations as much as possible. With a constant airflow within, conditions remain uniform throughout the enclosure, and alarms will alert if deviations from any setpoints occur.
Precise and energy-saving temperature control make the Humiditherm temperature and humidity cabinets perfect for controlled material testing, shelf-life testing, function tests, ageing tests or climate tests on composites, concrete, plastics or electronic components in material technology, the automotive and aerospace industries, and electronics.
Technical Data
Brand

Thermoline

Capacity

300L - 1350L

Models Available

Four

Temperature Range

+5°C to +80°C

Electrical

15A/230V

Castors

Yes

Humidity Range

20% to 95% RH
Support
At Thermoline, we strive to supply helpful customer support to ensure that you get the most out of our products. We are committed to providing whatever support our customers need, wherever they are in the world. If you can't find your solution in the below FAQs or Knowledge Base, please contact our friendly support team.
How do you maintain humidity in a chamber?

A refrigeration system is ideal for doing this. The evaporator coil in the chamber attracts moisture in the air, causing it to condense into water, which can then be drained away. A refrigeration system will help control temperature and humidity. Also, note that humidity is always relative to temperature; therefore, to be able to control humidity accurately and precisely, you need to control the temperature as well.

What is a temperature and humidity cabinet?

The purpose of the TRH temperature and humidity cabinet is to simulate and test the effects of various environmental conditions on products, materials, or samples in a controlled and repeatable manner.

These chambers are typically used in research and development, quality control, and manufacturing processes across a variety of industries such as electronics, automotive, aerospace, and pharmaceuticals.

Can I store a series of TRH cabinets adjacent to one another?

Yes, absolutely. You'll need to have enough space between cabinets to ensure that the exhaust from one does not blow into the next cabinet causing a reduction in performance. If space is an issue, please contact us about our innovative deflectors that allow chambers to be installed in close proximity to one another

How do I determine the shelf life of drug products?

For a drug product, stability testing determines the shelf-life of the product by establishing the duration for which the product is safe to use and retains therapeutic value according to the level of the active ingredient(s).

The shelf life of a pharmaceutical product can be affected by a range of factors, including temperature, humidity, light exposure, and the chemical and physical properties of the product itself. Therefore, it is essential to conduct shelf life testing under controlled conditions that replicate the anticipated storage environment of the product.

What is a temperature and humidity cabinet used for?

These cabinets are used to simulate and maintain specific environmental conditions, which can be crucial for many laboratory experiments, sample storage, and product testing. For example, biological samples, chemicals, and electronic components may need to be stored under specific temperature and humidity conditions to maintain their integrity, avoid degradation, and ensure accurate results.

The Thermoline TRH temperature and humidity cabinets have a colour touchscreen controller that allows users to set and monitor the temperature and humidity levels inside the chamber. The cabinet's design allows for precise control of these environmental parameters, which can be adjusted and maintained over a range of temperatures and humidity levels.

What is Dew Point?

The dew point is the temperature at which dew (condensation) forms and is a measure of atmospheric moisture. It is the temperature to which air must be cooled at constant pressure and water content to reach saturation. Dew points are expressed as a temperature. Higher dew points correlate to higher moisture content, also known as absolute humidity.

The dew point represents the lowest temperature to which air with specific temperature and relative humidity (RH) can be cooled. At the dew point, air has a relative humidity of 100%, and additional cooling produces condensation rather than lowering the air temperature.

Do I need a water tank to supply water to the cabinet?

You only need a 25L/55L water tank if your cabinet cannot be connected to mains water supply. If mains water supply is not possible, 25L gravity and 55L pump water feed tanks are available to supply water to the cabinet. As a rule of thumb, a cabinet running at 90%RH will deplete a 55L water tank in approximately three days.