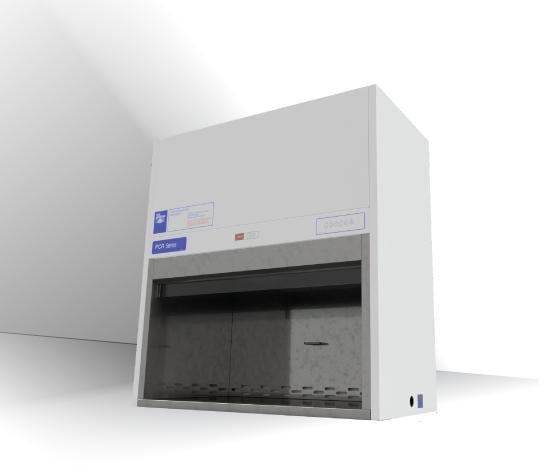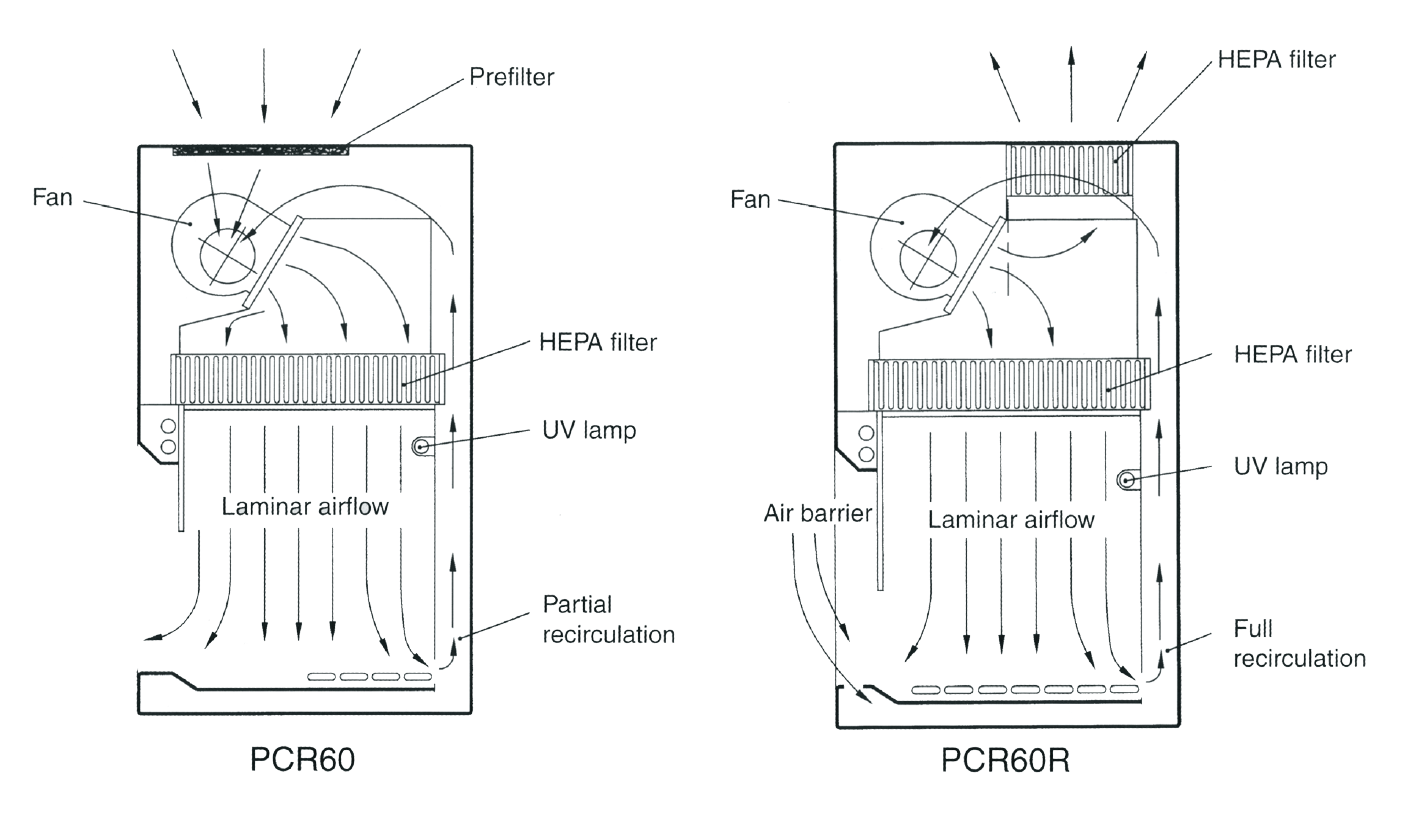 Polymerase Chain Reaction (PCR) Cabinets
PCR
This Australian Made PCR Laminar Workstation assists in providing reliable results in clinical and diagnostic PCR work, it is necessary to maintain an ultra-clean work that is free from biological and particulate contamination. Additionally, UV radiation is needed to destroy post-procedure contaminants.
The Clyde-Apac PCR60 cabinets provide a high degree of protection for products and apparatus in all PCR applications.
Overview
The Australian Made Clyde-Apac PCR 60 Laminar Flow Cabinets are vertical laminar flow workstations designed for installation on standard laboratory benches or optional floor stands or trolleys.
Partial recirculation of air leaving the work zone reduces air turbulence and extends HEPA filter life. Vertical laminar airflow in the work zone creates a biologically-clean, particle-free work environment that reduces cross-contamination during sample preparation, and their compact dimensions reduce the need for bench space.
A short-wavelength UV lamp inactivates residual DNA/RNA particles, thus reducing carryover contamination. The UV operates only with the fan switched off, and the UV shield should be fitted whenever the UV lamp is in use.
In addition to the product protection afforded by PCR60 cabinets, the PCR60R series of PCR Laminar Flow Cabinet protects personnel. This is achieved by an air barrier at the work opening and HEPA filtration of the exhaust air. A flow of room air maintains an air barrier between the operator and the work zone into a grille in the work opening. All positive pressure zones are surrounded by negative pressure zones to contain hazardous aerosols.
The PCR range is designed and manufactured in Australia, and each unit is factory-tested and certified by a NATA-registered laboratory.
Technical Data
Brand

AES Environmental

Models Available

Two

Sizes

600mm

Electrical

2A/230V

Filter Type

HEPA
Support
At Thermoline, we strive to supply helpful customer support to ensure that you get the most out of our products. We are committed to providing whatever support our customers need, wherever they are in the world. If you can't find your solution in the below FAQs or Knowledge Base, please contact our friendly support team.
Where are the clean air cabinets supplied by Thermoline manufactured?

All of the cabinets we supply are Australian Made by AES Environmental. AES has several manufacturing locations in Australia, and all of the Laminar Flow and High-Efficiency Filtration products are produced in their Minto, NSW facility.

Can Thermoline arrange installation and commissioning of my cabinet?

Yes. Our suppliers have service divisions in most Australian states and territories and relies on qualified partners for other geographical locations. Each team is capable of providing on-site installation and NATA certification.

What is a PCR cabinet?

A PCR cabinet, also called a PCR workstation or PCR hood, is designed for work with DNA samples in clean environment when conducting PCR diagnostics. Polymerase Chain Reaction (PCR) is a simple way to obtain multiple copies of a nucleotide sequence from a DNA sample and to amplify sequences from small samples.

Is a PCR cabinet a ventilated enclosure?

The PCR cabinets provide a non-ventilated, circulation-free work area to reduce cross-contamination of samples in applications where laminar flow air is not required during PCR experiments.