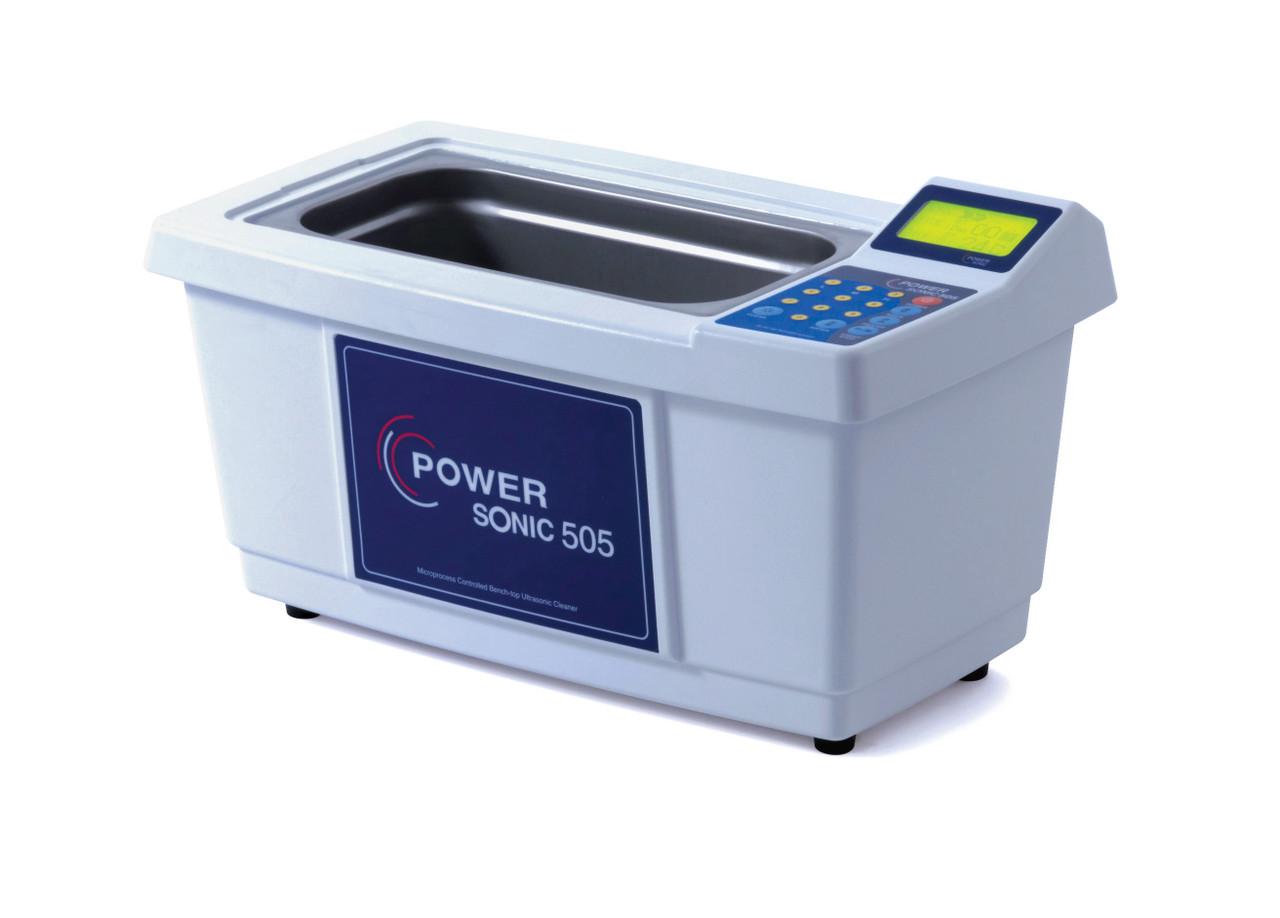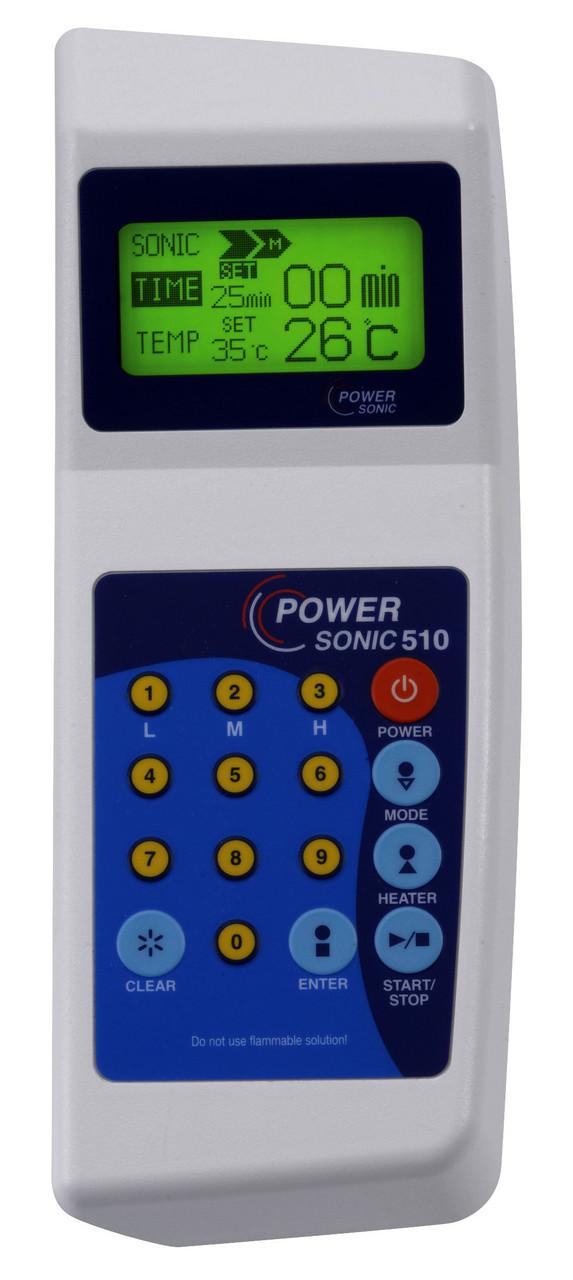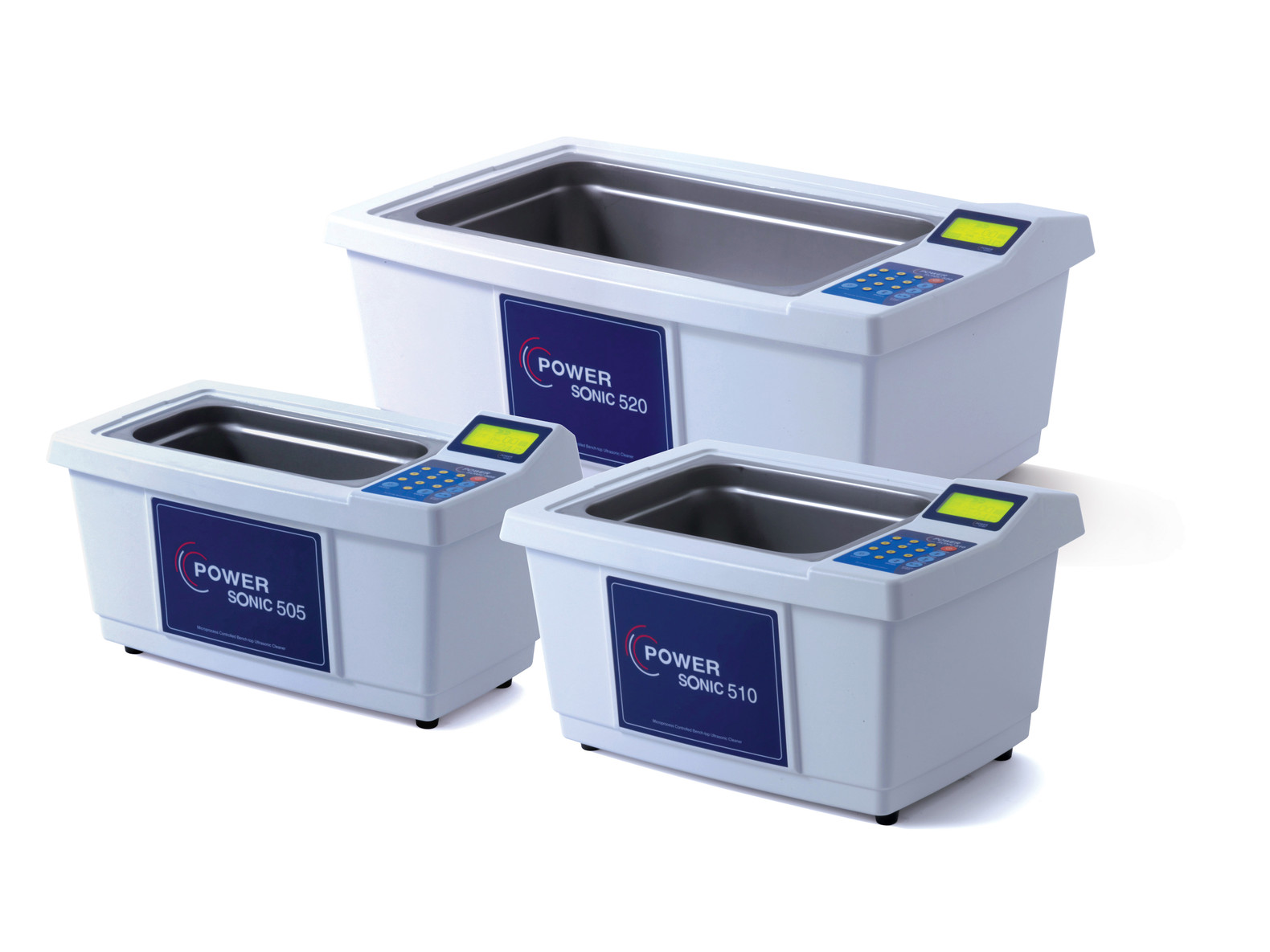 Ultrasonic Water Baths
UB
Three powerful and reliable models available in the digital Powersonic range. Each model has a built in microprocessor, built in thermometer, 0 to 99 minute timer with alarm to indicate cycle end, built in drain valve and perforated stainless steel baskets. The units are made with moulded high impact plastic which makes them durable and long lasting.
Overview
Features:
Adjustable temperature range up to 70°C allows for precise control of the cleaning process and enables cleaning of various items.
Accurate digital PID temperature controller ensures consistent and reliable temperature control.
Durable ABS moulded plastic body provides a sturdy and long-lasting construction for the ultrasonic cleaner.
Seamless stainless steel tank with radial corners allows for easy cleaning and prevents dirt build-up in the corners.
Large 70x40mm LCD screen makes reading and adjusting settings quickly.
Adjustable digital timer from 0 to 99 minutes allows flexible cleaning times depending on the item being cleaned.
Stainless steel baskets and moulded lid supplied standard for convenience and efficiency in the cleaning process.
Built-in drain valve makes it easy to drain the cleaning solution after use.
Heater on/off function enables the ultrasonic cleaner to be used with or without heat, depending on the cleaning task at hand.
Applications:
Jewellery cleaning: The ultrasonic cleaner can effectively clean and remove dirt from jewellery, including delicate and intricate pieces.
Intricate lab glassware cleaning: The ultrasonic cleaner can clean laboratory glassware, including small and hard-to-reach areas, ensuring thorough cleaning and sterilisation.
Metal instrument cleaning: The ultrasonic cleaner can clean metal instruments such as surgical and dental tools, ensuring a high level of cleanliness and sterilisation.
Cleaning surgical components: The ultrasonic cleaner can be used to clean and sterilise surgical components, ensuring a sterile and safe environment.
Cleaning electrical components: The ultrasonic cleaner can clean delicate electrical components, such as circuit boards and electronic parts, without causing damage.
Technical Data
Brand

Hwashin

Capacity

5L - 20L

Models Available

Three

Temperature Range

Ambient +5°C to +70°C

Electrical

3A/230V
Support
At Thermoline, we strive to supply helpful customer support to ensure that you get the most out of our products. We are committed to providing whatever support our customers need, wherever they are in the world. If you can't find your solution in the below FAQs or Knowledge Base, please contact our friendly support team.