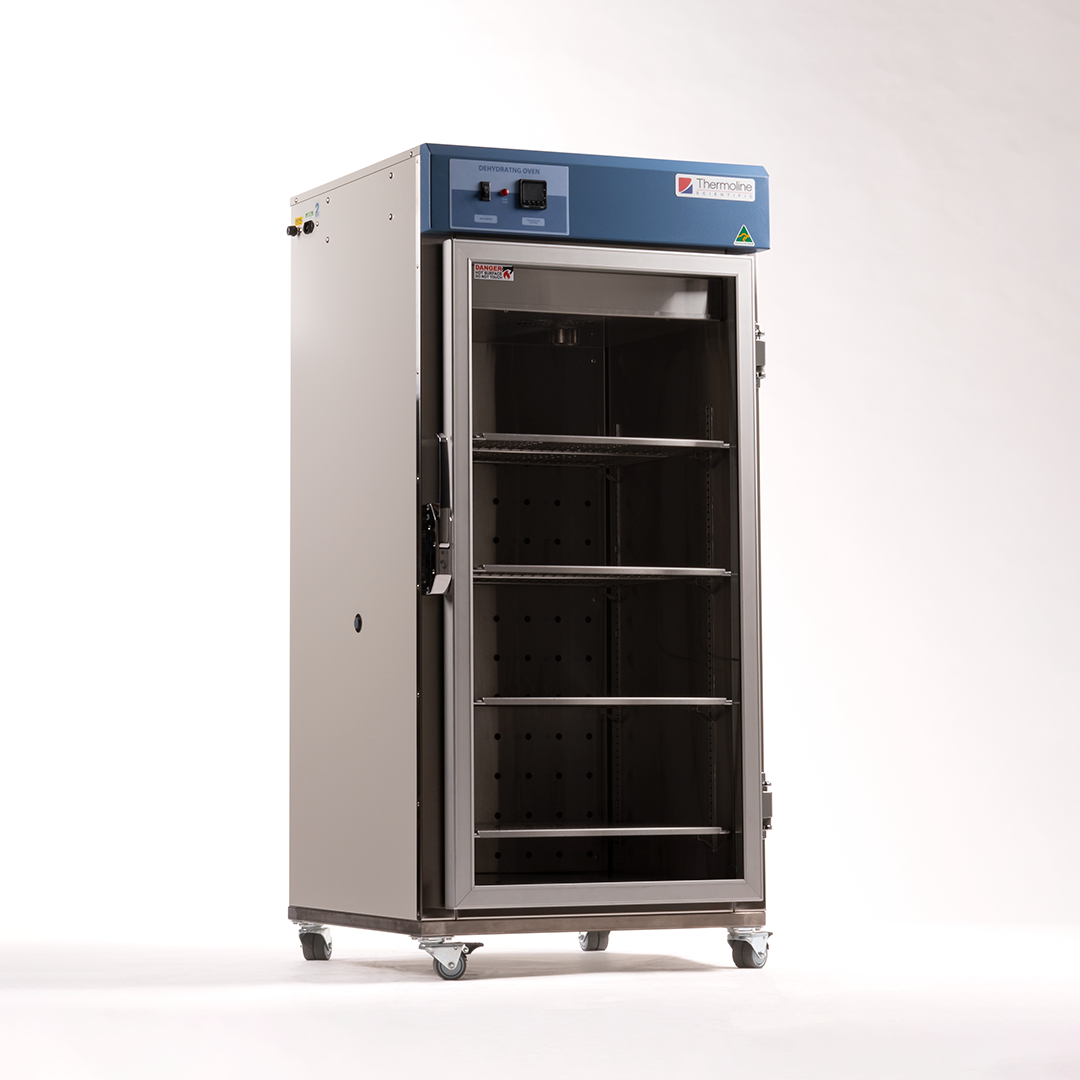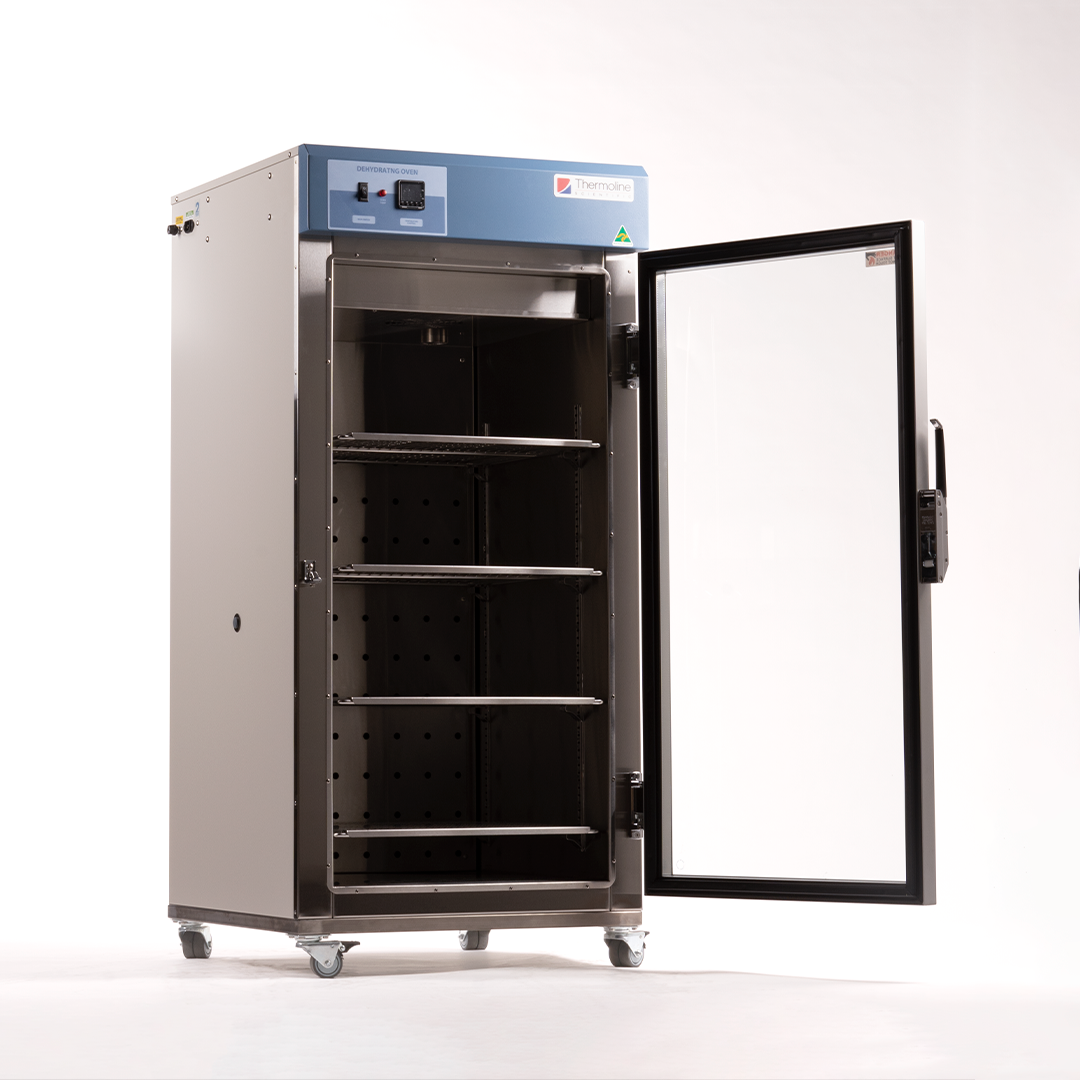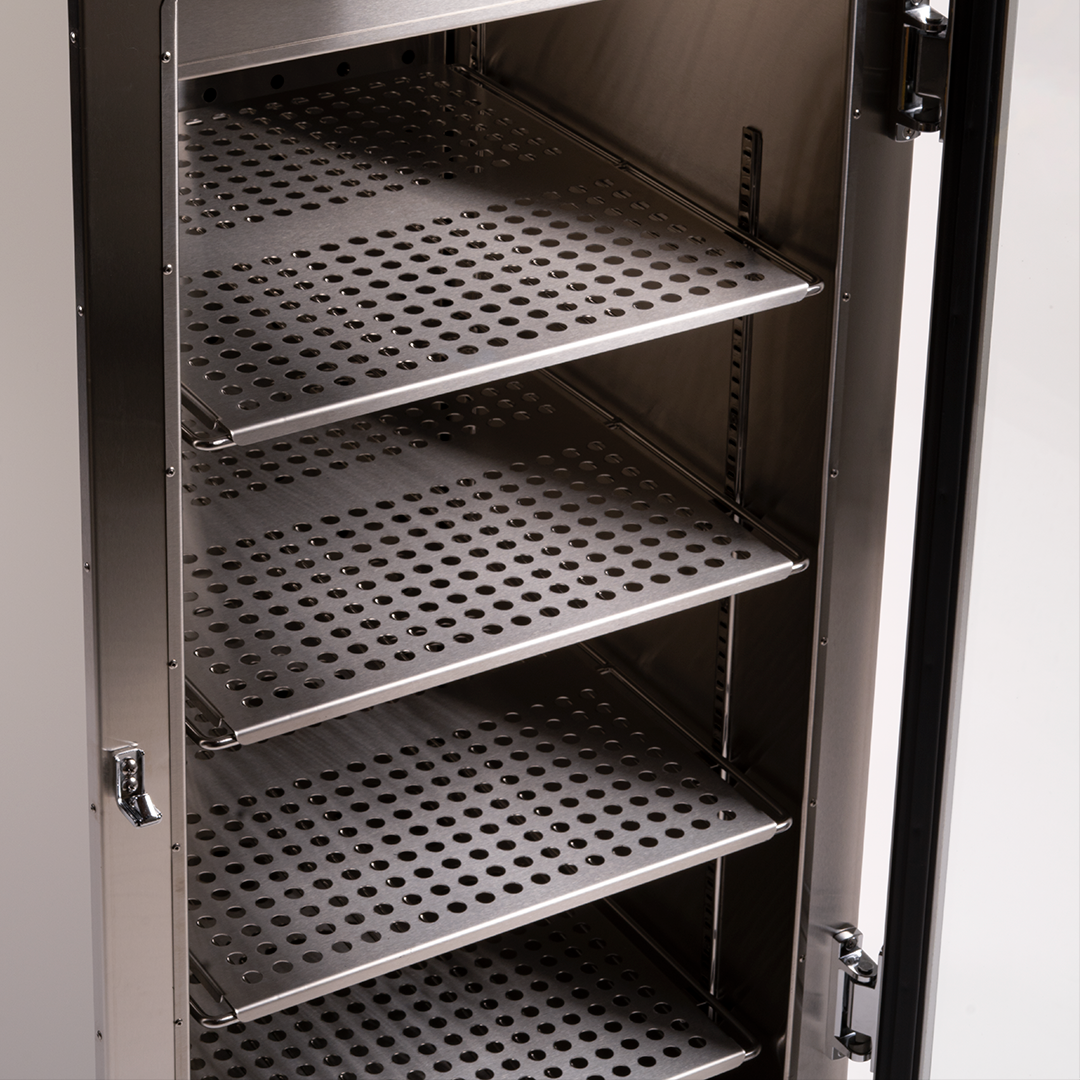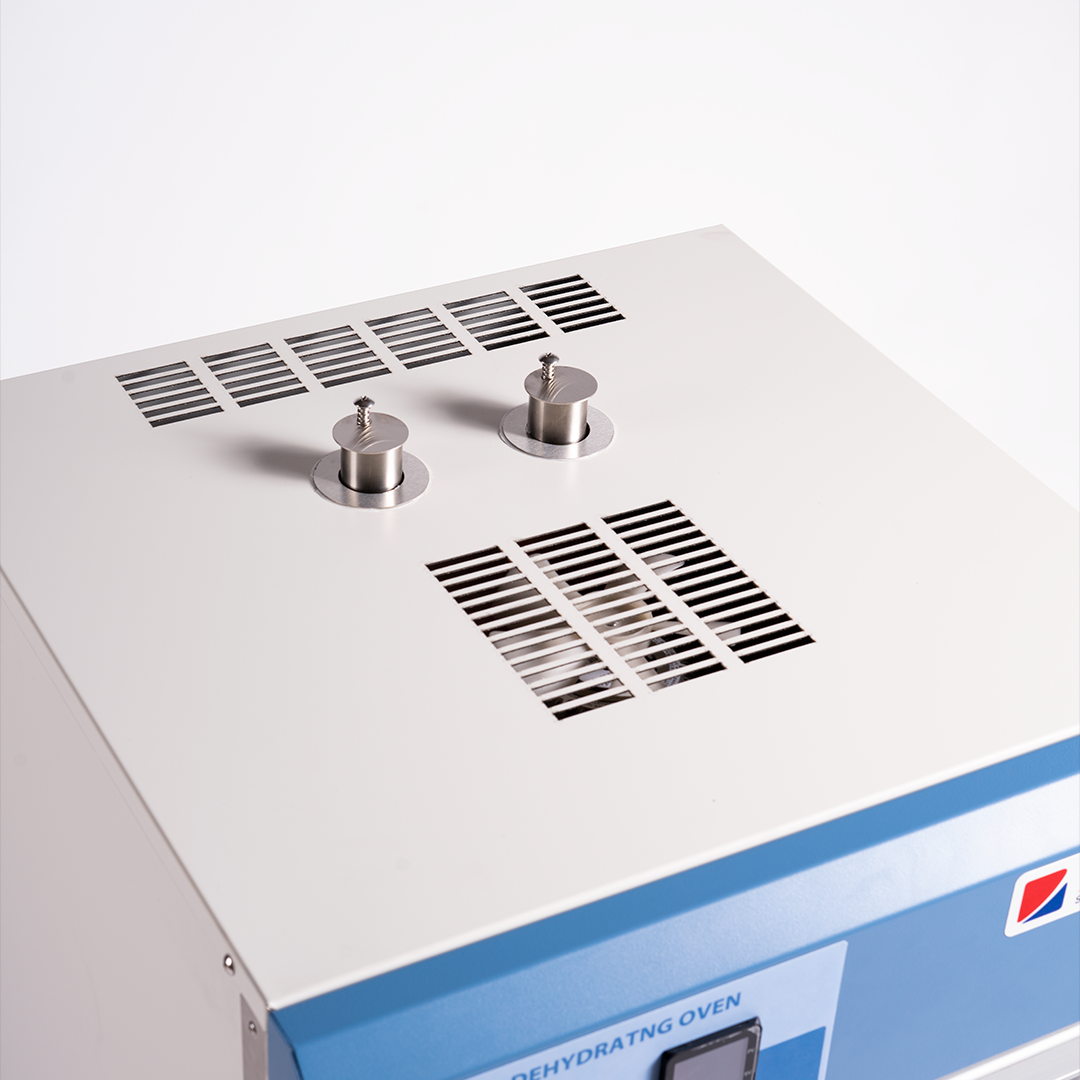 Glassware Drying Oven
TGD
Thermoline's purpose built glassware drying cabinets effectively dry cleaned wet glassware. Air flow is efficiently circulated throughout the workspace to ensure heated air flows in-and-around items inside the cabinet.
Overview
These robust ovens are ideally suited to the efficient drying of laboratory glassware. Our ovens are constructed to maintain temperatures from ambient +10°C to +80°C – with excellent temperature uniformity and stability.
And inside the chamber is just as impressive. The 316 stainless steel liner and stainless steel flat shelves are designed to last even when exposed to moisture and high temperatures.
To keep an eye on what's going on, the toughened glass door allows for quick and easy check-ins.
The digital PID controller offers quick set and forget operation. And with a high air flow rate thanks to the adjustable air inlet and exhaust vents, our ovens remove moist air and supply fresh air for effortless drying.
Designed to efficiently and effectively dry washed laboratory glassware, our oven will help you work faster than ever before. No matter your needs, you can be sure of our oven's efficiency, ease of use and safety.
Technical Data
Brand

Thermoline

Capacity

80L - 250L

Models Available

Three

Temperature Range

Ambient +10°C to +80°C

Electrical

6.5A/230V

Castors

Yes
Support
At Thermoline, we strive to supply helpful customer support to ensure that you get the most out of our products. We are committed to providing whatever support our customers need, wherever they are in the world. If you can't find your solution in the below FAQs or Knowledge Base, please contact our friendly support team.
What is the difference between a lab oven and a drying oven?

A drying oven is design to remove moisture from the oven chamber by introducing dry air into the chamber.

These ovens are typically designed to provide a consistent and low humidity environment, which is important for drying materials effectively. Drying ovens often feature a vent or exhaust system that allows moisture to be removed from the oven workspace. Generally speaking, a regular lab oven does not exhaust air so the moist air may continue to circulate inside the chamber.

Can I use a lab oven as a glassware drying oven?

You can, however, as the moist air from the wet samples would be recirculated within the chamber, the drying rate is reduced and in many cases, will not properly dry.

What is a suitable temperature to dry most laboratory glassware?

Up to +80°C is usually a sufficient temperature to safely dry laboratory glassware.

What is the best method for drying glassware?

A glassware drying oven is the cleanest and most effictive way to dry wet glassware. After washing glassware, it should be dried carefully

to avoid introducing any impurities

. Drying with paper or cotton towels can introduce fibres or dust, which could affect high-accuracy work.