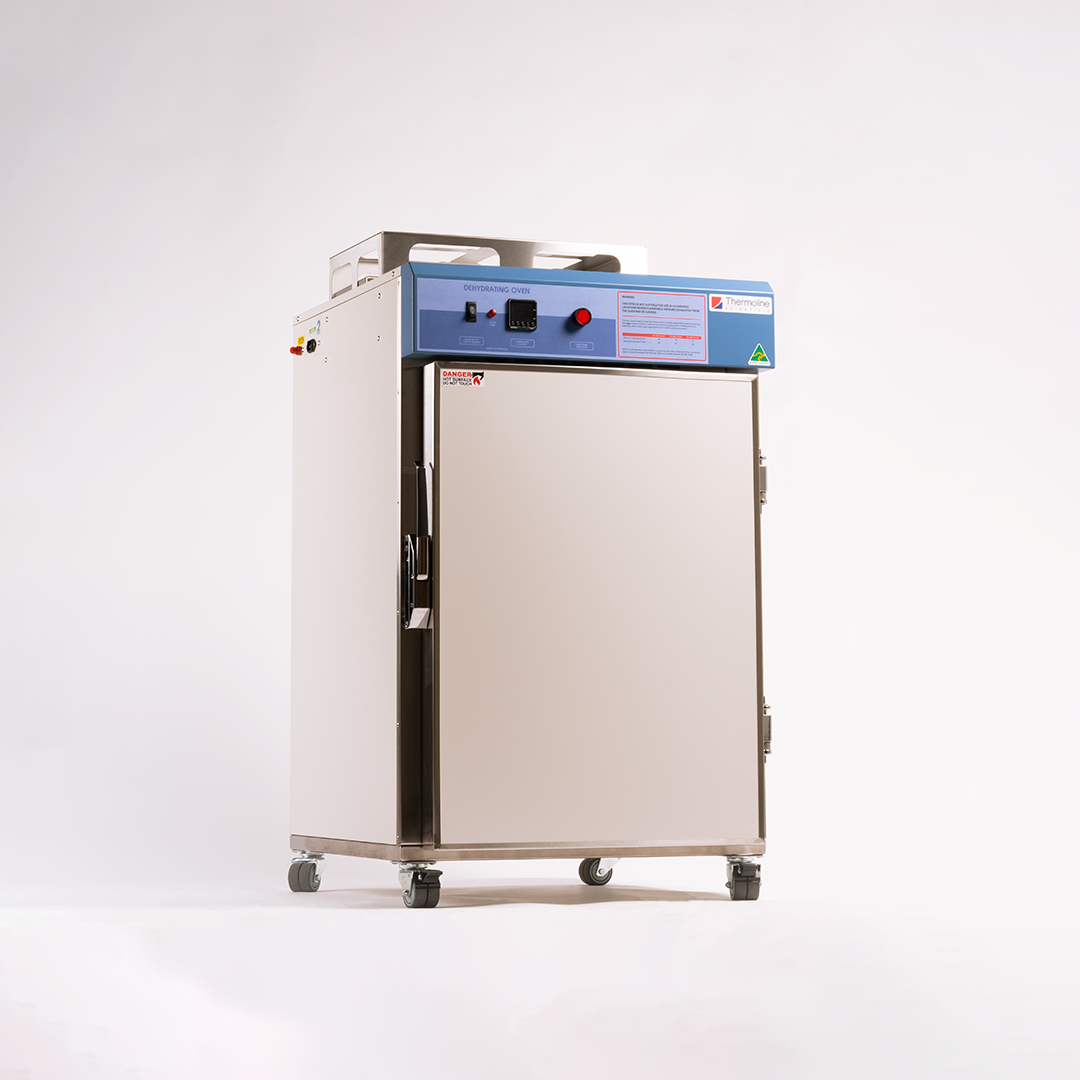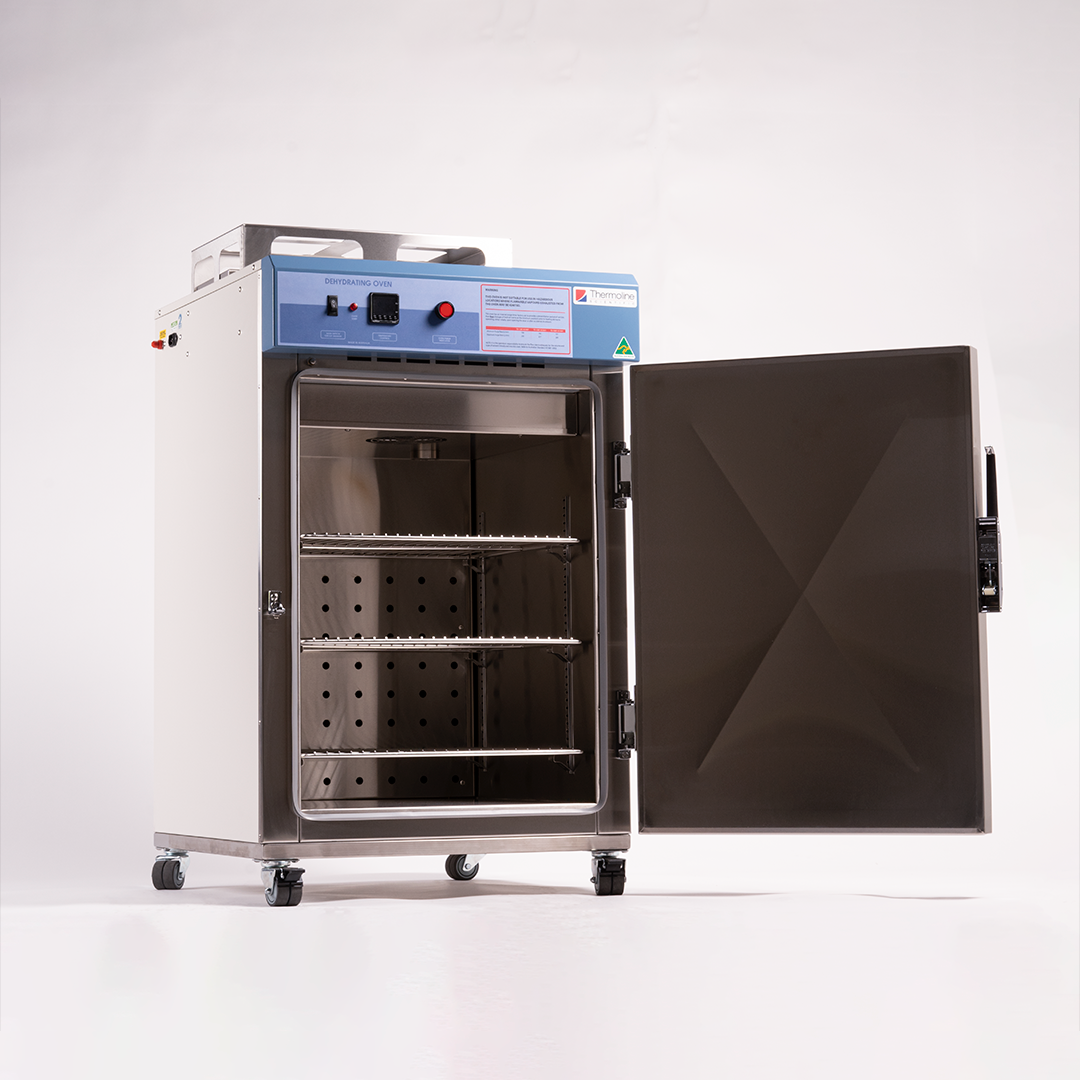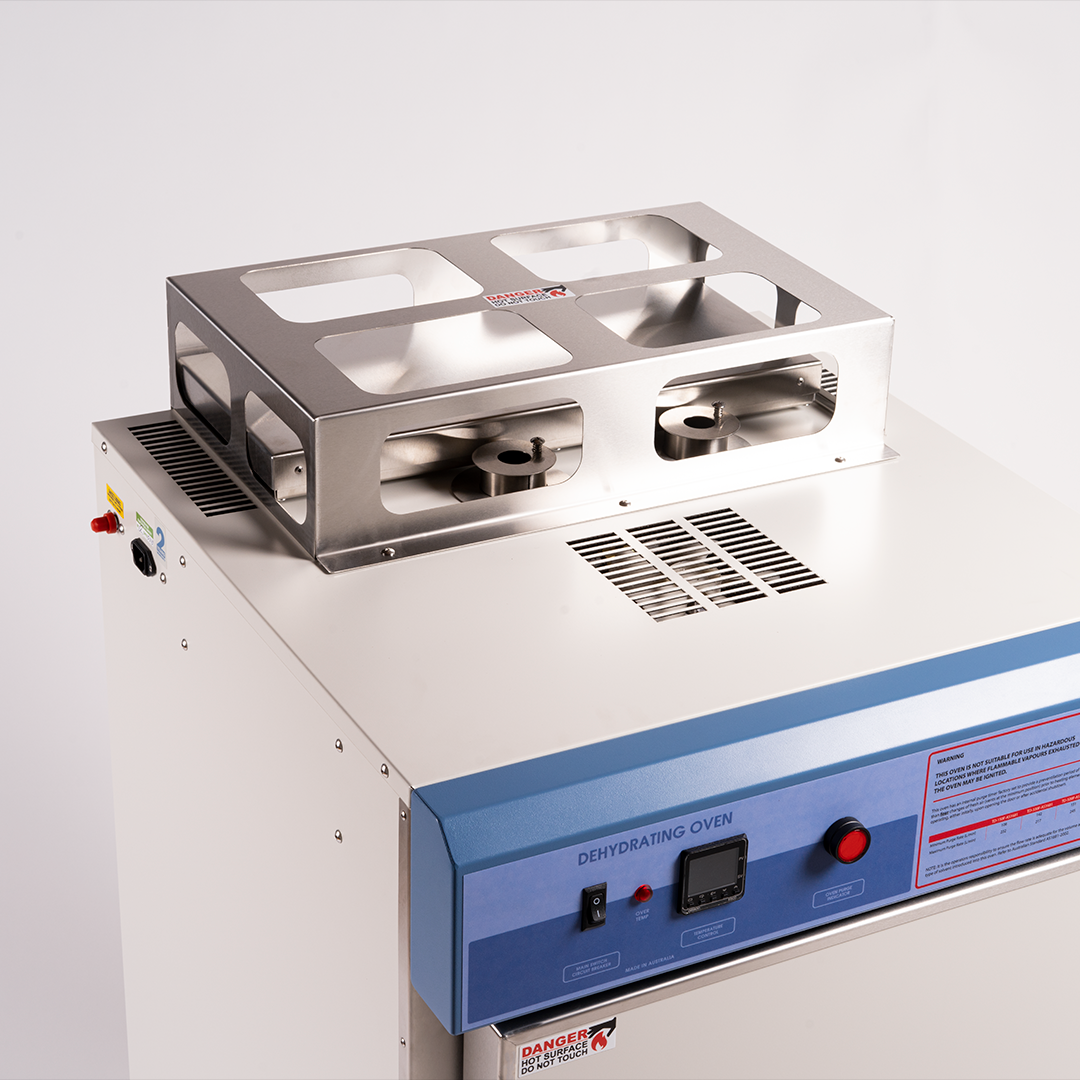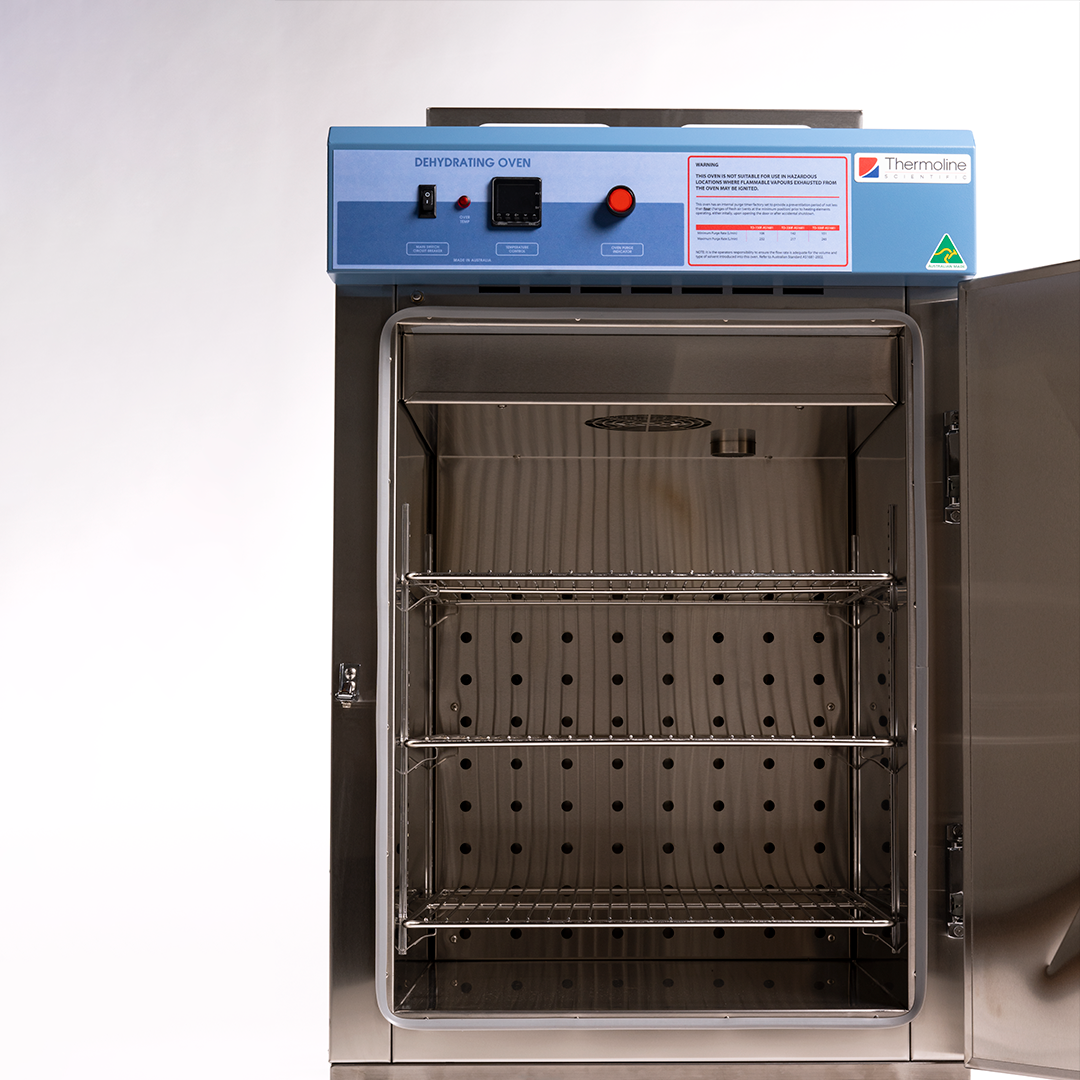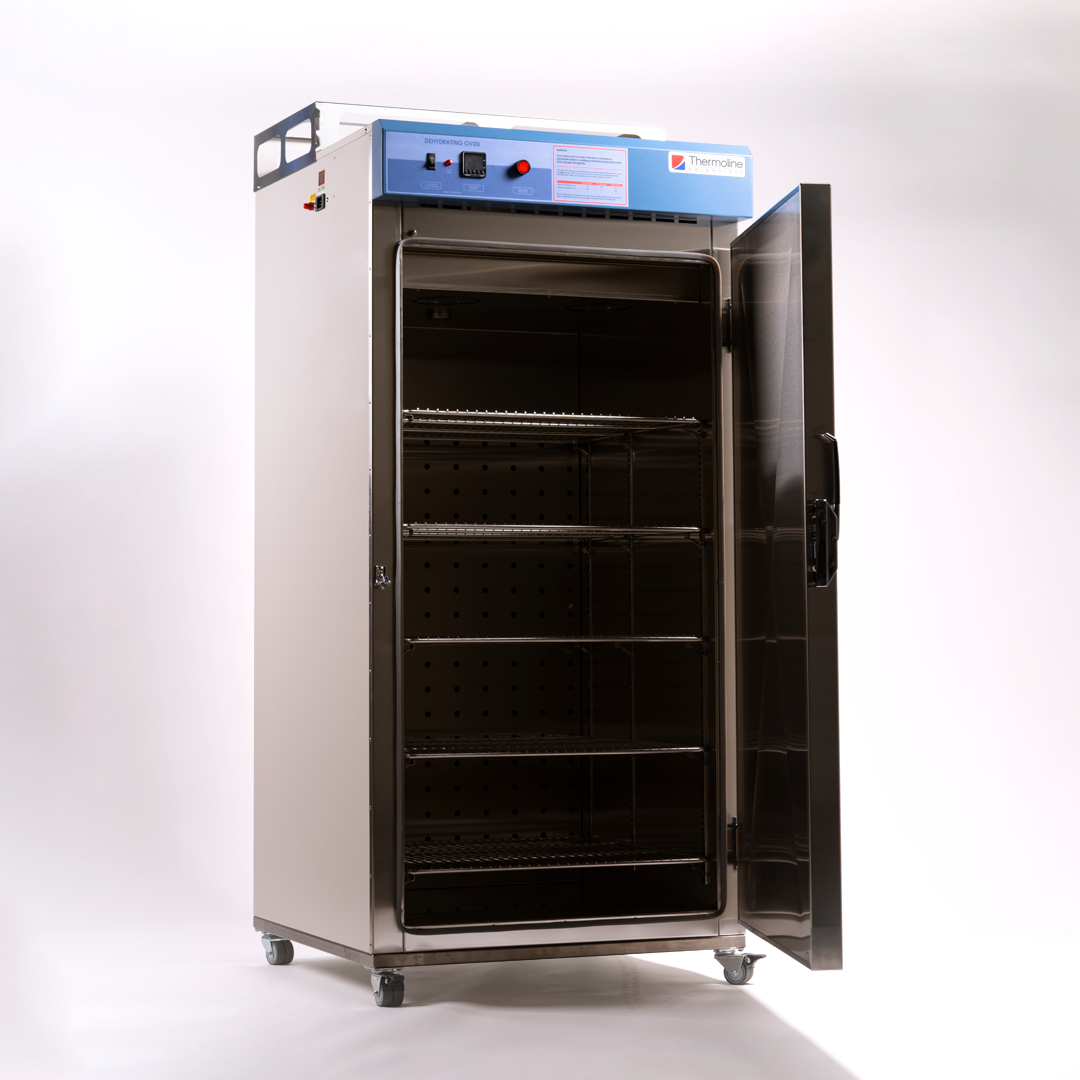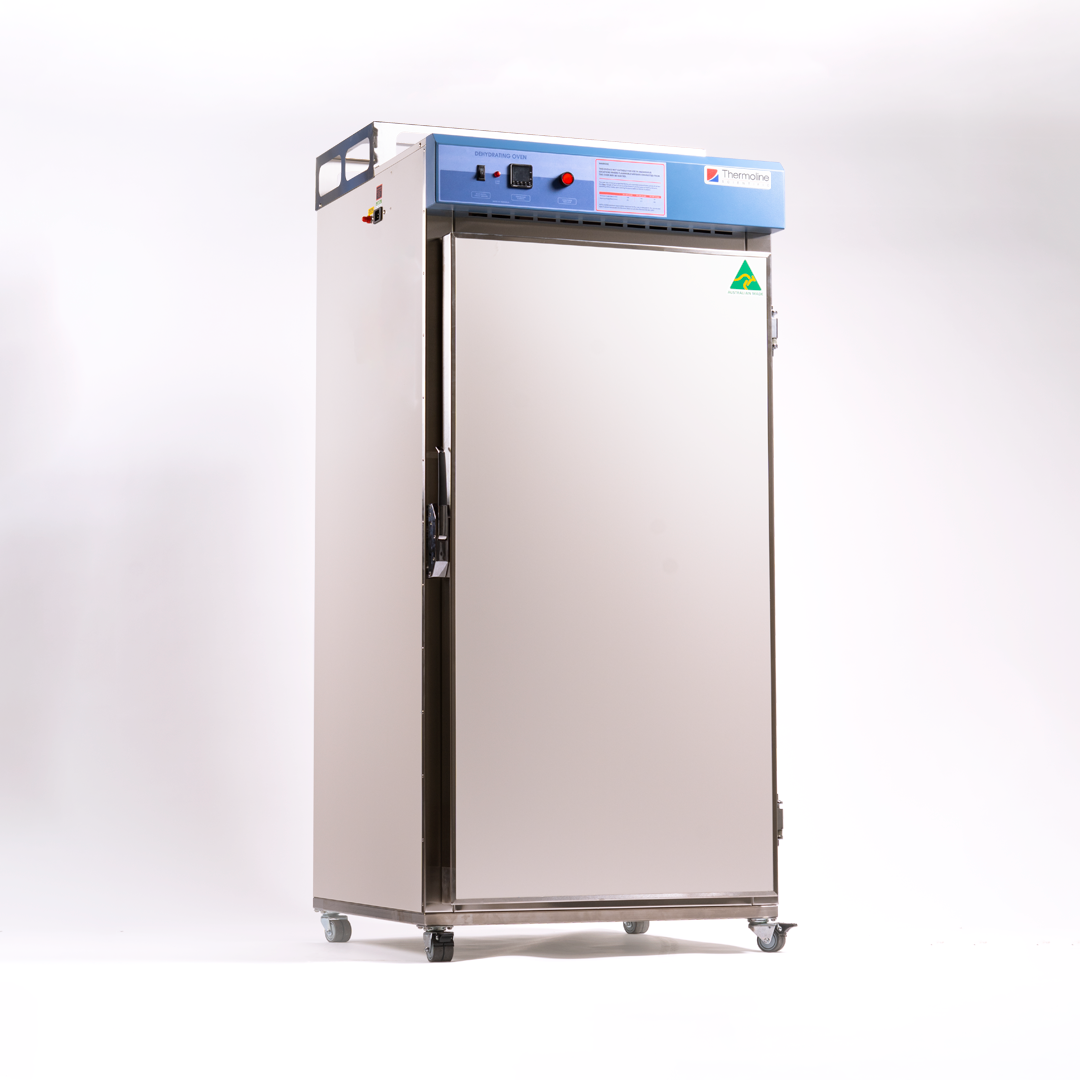 AS1681 Drying Ovens
TD-AS1681
The TD-AS1681 ovens meet the safety requirements for electrically heated Type 1 ovens in which flammable volatiles occur.
AS1681-2002 Specifies the requirements for the design, construction and safe operation of ovens in which there may be an explosion hazard due to the presence of flammable volatiles.
Overview
Thermoline's Australian Made AS1681 drying ovens are designed to remove moisture from products and samples where there may be an explosion hazard due to the presence of flammable volatiles. These ovens feature an air flow sensor that measures the pressure differential between the inlet and outlet ports, and will shut down the oven if the pressure is lower than 5 pascals or higher than 45 pascals. The air flow sensor will detect the following events and shut down the oven:
A value lower than 5pa indicates that an air circulating fan may have failed.
A value higher than 45pa indicates that there may be a restriction to flow or a blockage in the inlet or outlet ports.
In both cases above the oven would not be capable of purging four volumes of air, therefore a volatile condition may exist and the oven is shut down.
These ovens have an internal purge timer factory set to provide a preventilation period of not less than four changes of fresh air (vents at the minimum position) prior to heating elements operating, either initially, upon opening the door or after accidental shutdown.
Both models have a stainless steel interior with colorbond exterior, are fully insulated with high grade fibreglass and have long life fan motors and heating elements. An adjustable air inlet and exhaust vent supply fresh air into the chamber while removing moist air from the chamber. These models also feature an energy efficient PID digital controller for all temperature and alarm settings.
Technical Data
Brand

Thermoline

Capacity

150L - 500L

Models Available

Two

Temperature Range

Ambient +10°C to +200°C

Electrical

8.5A-15A/230V

Castors

Yes
Support
At Thermoline, we strive to supply helpful customer support to ensure that you get the most out of our products. We are committed to providing whatever support our customers need, wherever they are in the world. If you can't find your solution in the below FAQs or Knowledge Base, please contact our friendly support team.
What is the difference between a lab oven and a drying oven?

A drying oven is design to remove moisture from the oven chamber by introducing dry air into the chamber.

These ovens are typically designed to provide a consistent and low humidity environment, which is important for drying materials effectively. Drying ovens often feature a vent or exhaust system that allows moisture to be removed from the oven workspace. Generally speaking, a regular lab oven does not exhaust air so the moist air may continue to circulate inside the chamber.

What is the difference between Oven and Incubator?

A laboratory oven and a laboratory incubator are both commonly used in laboratory settings, but they have different purposes and functions.

A laboratory oven is used for drying, heating, or sterilising materials and is typically designed to operate at higher temperatures than a laboratory incubator. A laboratory oven typically uses air convection to circulate hot air throughout the chamber, and can be set to a specific temperature or temperature range. Ovens generally control temperatures +80°C and up.

A laboratory incubator, on the other hand, is used for maintaining a controlled, temperature-regulated environment for cell cultures, microbiological specimens, or other biological materials. Unlike a laboratory oven, a laboratory incubator is designed to maintain a temperature close to the physiological temperature of the material being incubated, usually between 30°C and 40°C. A laboratory incubator can also provide additional functions, such as humidity control and CO2 control, which are essential for the growth and maintenance of many types of cells and biological specimens.

What is Australian Standard 1681-2002?

AS1681-2002 is an Australian Standard that provides guidelines for laboratory drying ovens' design, construction, and performance. The standard was developed by Standards Australia, an independent, non-government organisation that develops and publishes technical standards in Australia.

AS1681-2002 covers various aspects of laboratory drying ovens, including temperature control, safety features, and energy efficiency. The purpose of the standard is to ensure that laboratory drying ovens are reliable, accurate, and safe to use and meet the requirements of laboratory applications, such as drying samples, sterilising equipment, and conducting experiments.

To comply with AS1681-2002, laboratory drying ovens must meet specific performance criteria, including minimum and maximum temperature ranges, temperature uniformity, temperature stability, and control accuracy. The standard also requires that laboratory drying ovens have safety features, such as over-temperature protection and automatic shut-off, to prevent accidents and damage to the oven and its contents.

AS1681-2002 is an essential standard for ensuring that laboratory drying ovens are suitable for their intended use and meet the laboratory's needs. Adherence to the standard can help improve the quality and accuracy of laboratory results and ensure the safety of laboratory personnel and equipment safety.

What is the purpose of the explosion port in the AS1681 oven?

The explosion port on the oven allows any explosion that may occur within the oven to be vented safely upwards, reducing the risk of damage to the oven, the door being blown open or harm to personnel. The explosion port is fitted with a loose fitting lid that is designed to "burst" at a certain pressure, allowing the explosion to be safely vented.

In addition to the explosion port, these volitile materials ovens have other safety features, such as pressure sensors to monitor the internal pressure of the oven.