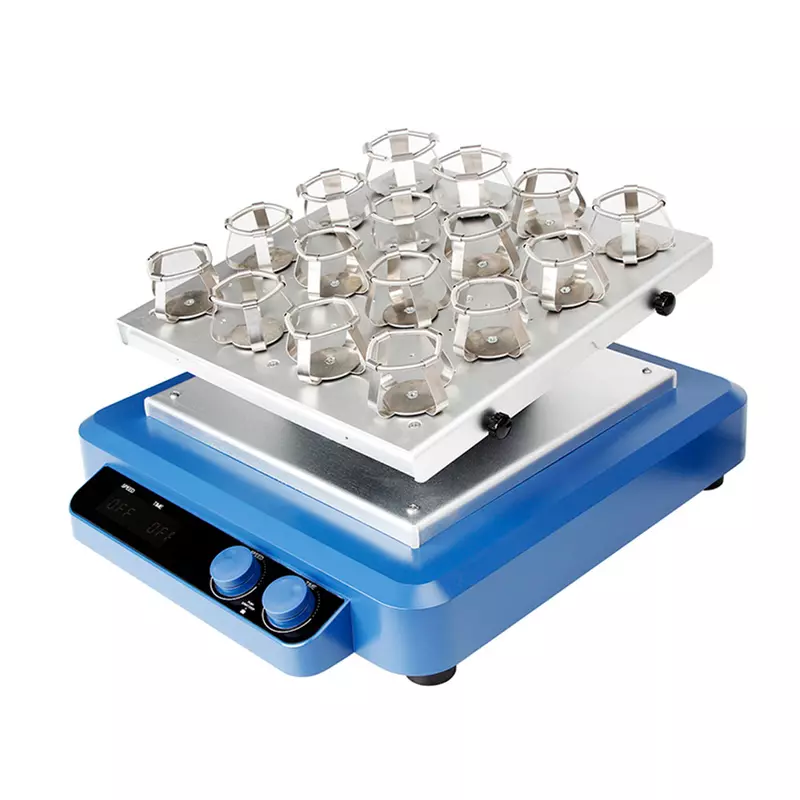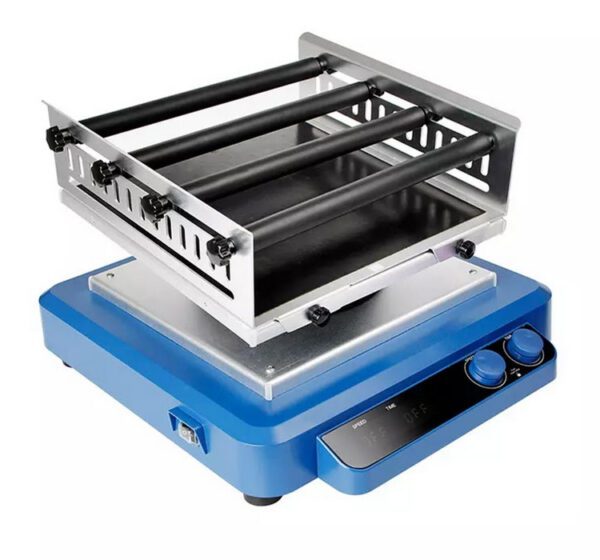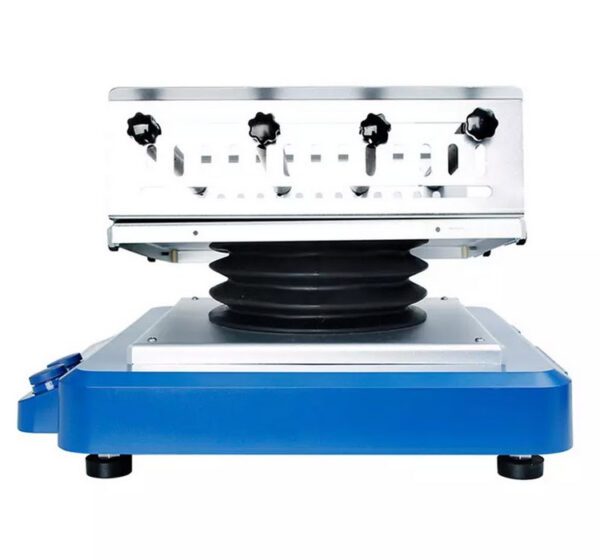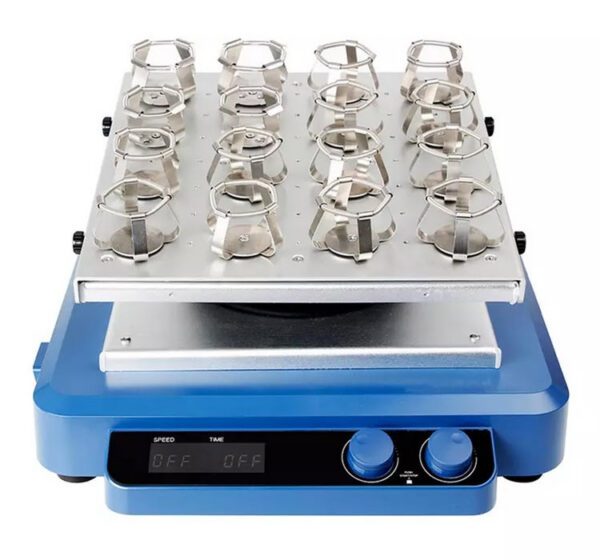 3D Shaker
TD-3D-4E
The 3D shaker produces a characteristic undulating three-dimensional motion, highly favoured in molecular biology applications. Featuring a tilt angle of 9°, it offers a variable mixing speed ranging from 10 to 70 rpm. This versatile device supports both 'timed' and 'continuous' operation modes, with a notification alarm for 'timed' modes. With a maximum load capacity of 5kg, the platform includes a non-slip mat and fixing strings to hold samples in place securely.
For convenience, the 3D shaker incorporates easy-to-read, independent LED displays for speed and time. Additionally, separate dial controls enable precise adjustments, ensuring accurate speed and time settings customisation. This comprehensive set of features makes the 3D shaker a reliable and efficient tool for molecular biology experiments, providing researchers with the flexibility and control needed for successful outcomes.
Overview
Typical Applications:
Extensively utilised in electrophoresis gel dyeing/discolouration, sample washing, molecular hybridisation, immunoprecipitation, Western blot, and cell culture.
Key Features:
3D shaking motion with a 9° angle for enhanced efficiency.
Maximum load capacity (with platform) is 5 kg, accommodating various applications.
Offers a diverse selection of platforms to cater to different experimental needs.
Features an LED display for simultaneous and easy monitoring of speed and time.
Timer with Automatic Alarm function for confident unsupervised operation.
The anti-slip mat on the platform ensures sample stability during operation.
Allows both continuous and timed operations within the range of 0-99h59min.
Technical Data
Capacity

5kgs

Sizes

317 x 317mm

Electrical

35W/230V

Speed Range

10-70rpm
Support
At Thermoline, we strive to supply helpful customer support to ensure that you get the most out of our products. We are committed to providing whatever support our customers need, wherever they are in the world. If you can't find your solution in the below FAQs or Knowledge Base, please contact our friendly support team.