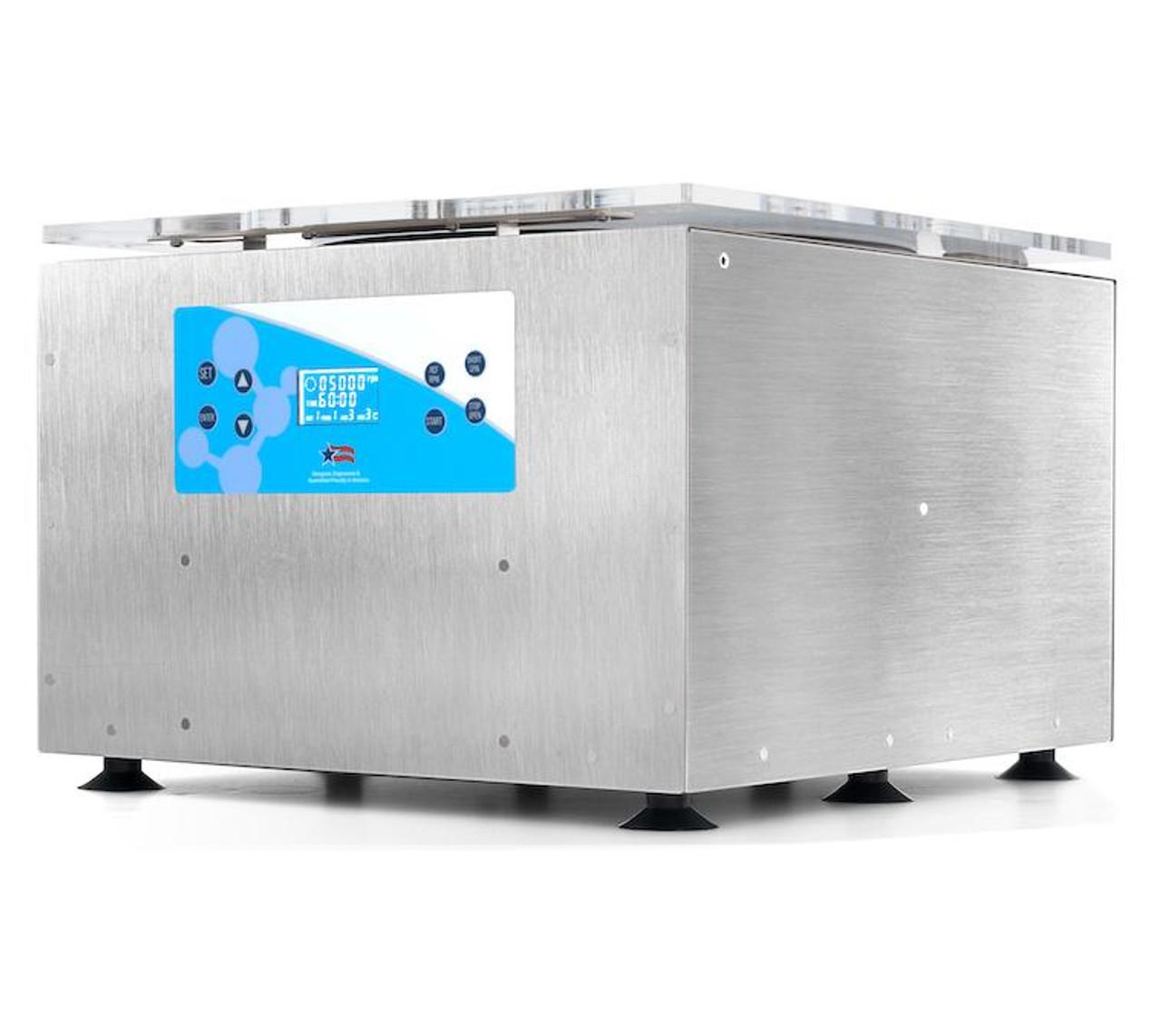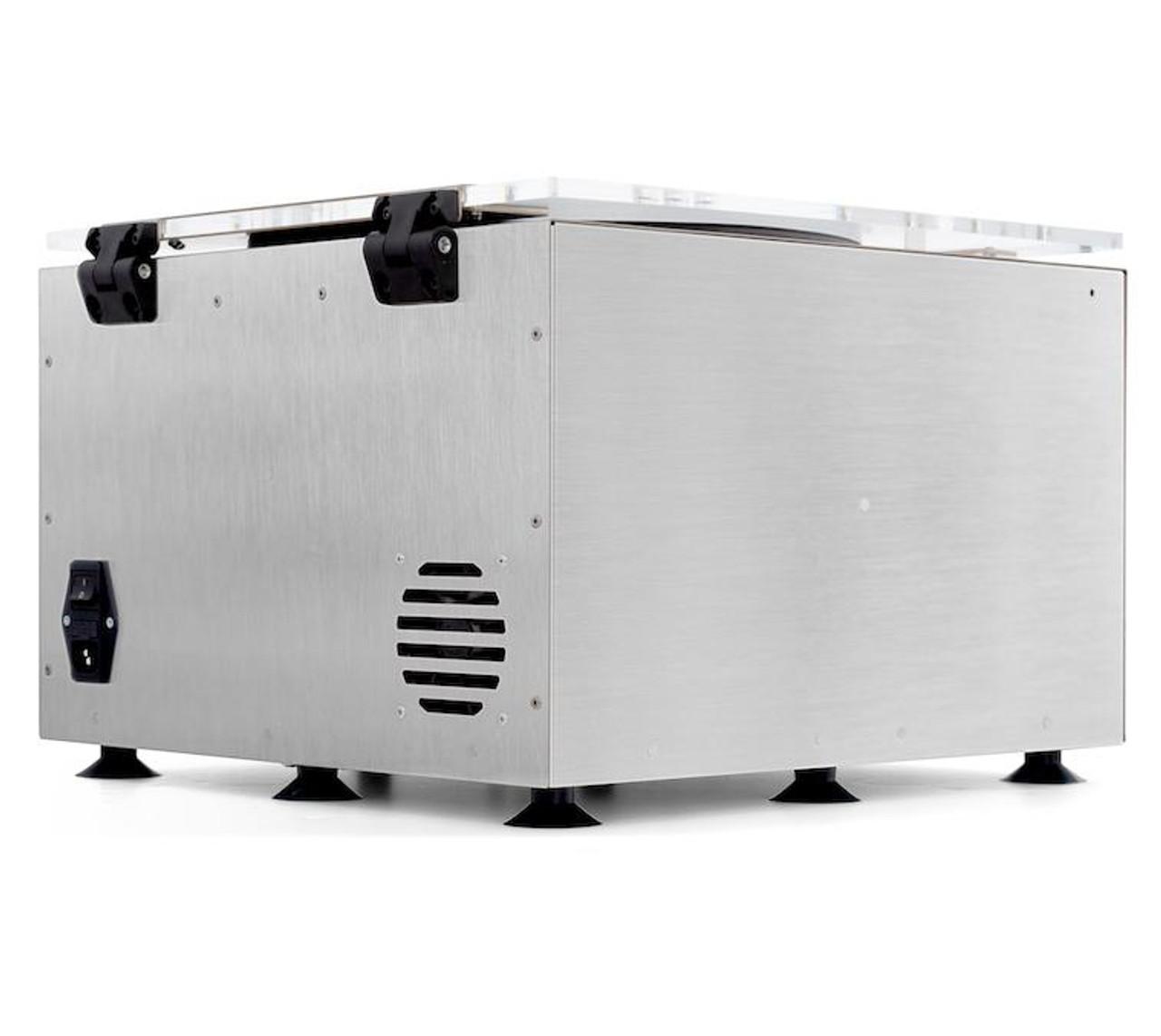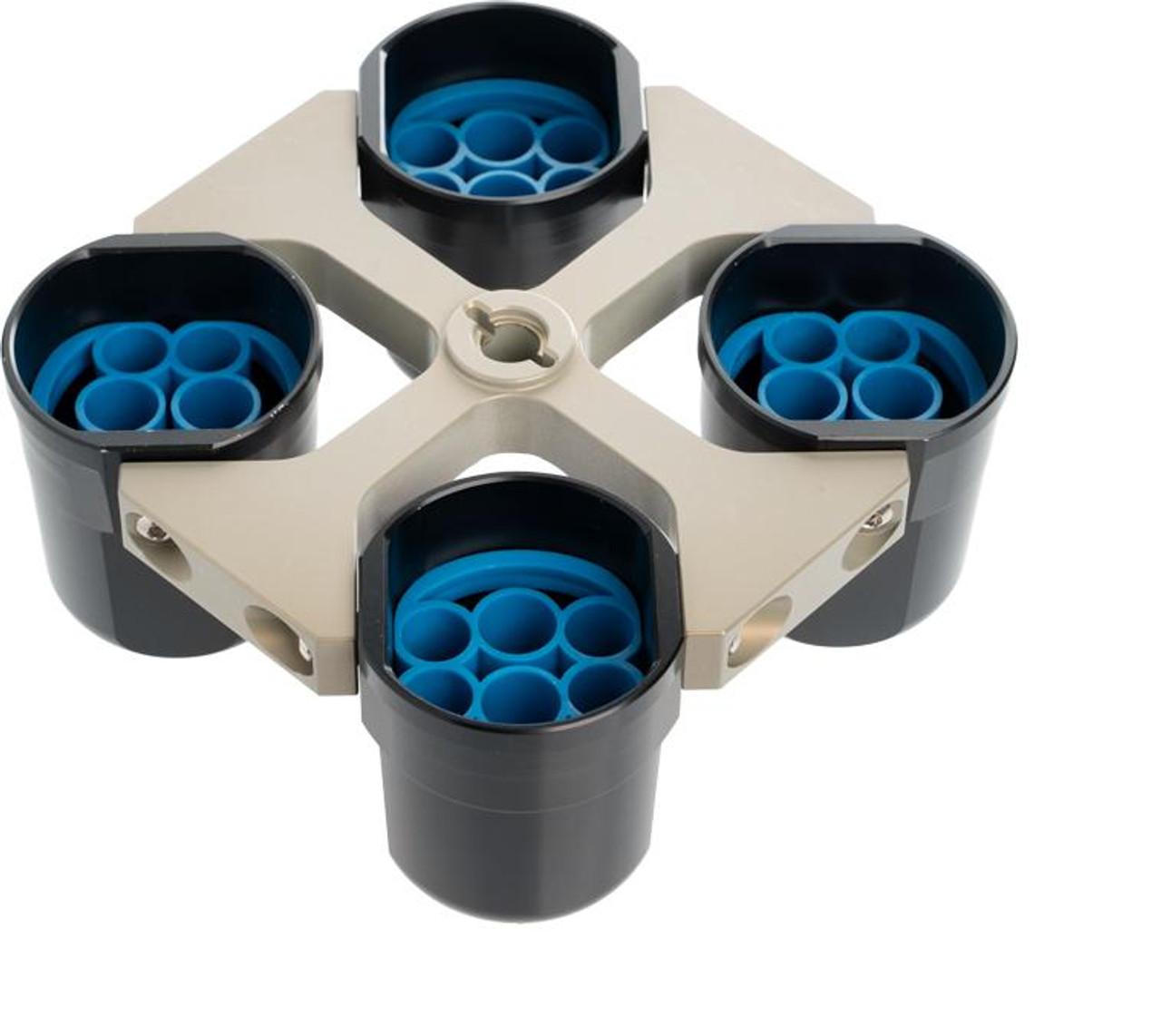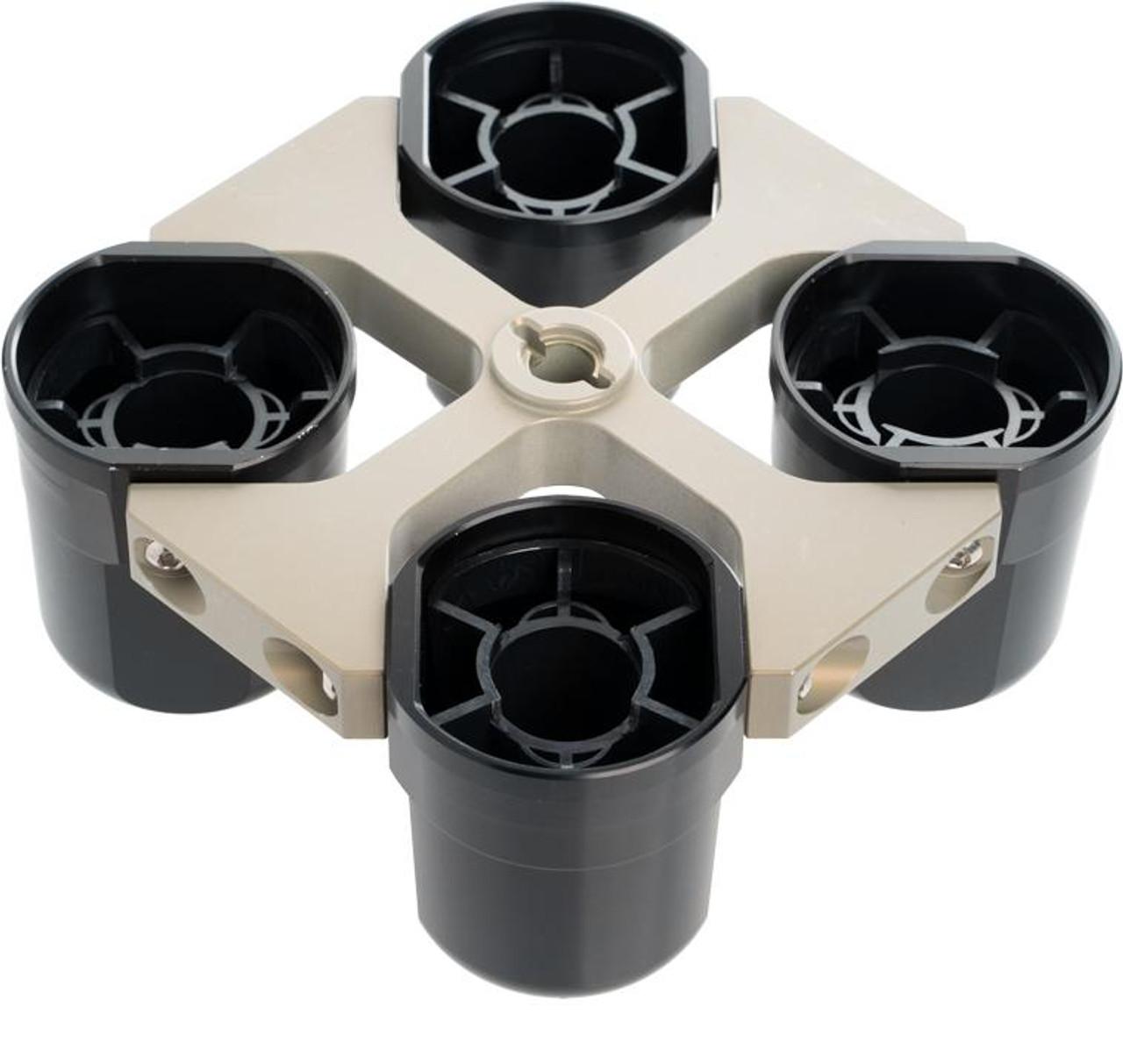 Versatile Benchtop Centrifuge
MX5
The MX5 centrifuge has models are available:
MX5 centrifuge with 24-Place 10ml Swing Out Rotor

MX5 centrifuge with 24-Place 15ml Angled Rotor

MX5 centrifuge with 4-Place 50ml Swing Out Rotor
Overview
With many configurations, the high-performance MX5 is the most versatile, large-volume centrifuge manufactured by LW Scientific.
It spins many sizes of test tubes and microtubes at speeds up to 5,000rpm (4,220g), with microprocessor speed control. The digital menu is simple-to-use, and the digital interface ensures accurate processing. The zero-rpm interlocking lid will stay locked until the rotor has come to a stop, to ensure safety. The all-metal rotors are built for strength and durability, and the wide-mouth metal bowl allows for easy cleaning. The whisper-quiet, heavy-duty, brushless DC motor can handle high volume use and high-speed full loads for years to come.
9 programmable settings
Digital rotor selection
Ability to display rpm or g-force
High-strength stainless steel body
Adjustable acceleration and braking
LCD display
Rubber feet to prevent slipping
Impact-resistant lid
Zero-rpm interlocking lid
Large opening for easy cleaning
Metal rotor and tube shields
Cooler chamber for cooler samples
Digital variable speed: 100-5,000 rpm in steps of 50 rpm
Maximum RCF with Swing Out: 4,220g
Digital timer: 1 second to 99 minutes
MX5 centrifuge with 4-Place 50ml Swing Out Rotor
Spins 4, 50ml tubes
Maximum 5,000rpm / 4,220g
Technical Data
Brand

LW Scientific

Capacity

10/15/50ml Tubes

Models Available

Three

Electrical

230V

Speed Range

Max 5000rpm
Support
At Thermoline, we strive to supply helpful customer support to ensure that you get the most out of our products. We are committed to providing whatever support our customers need, wherever they are in the world. If you can't find your solution in the below FAQs or Knowledge Base, please contact our friendly support team.
What is a laboratory centrifuge?

A laboratory centrifuge is a laboratory instrument used to separate different components of a mixture based on their size, density, or shape. It works by spinning the mixture at high speed, causing the heavier or denser components to move to the bottom of the centrifuge tube, while the lighter components remain near the top.

What is the difference between a fixed angle and swing out rotor?

The difference between a fixed angle rotor and a swing-out rotor in a laboratory centrifuge is the way that the tubes or vials are held in place during centrifugation.

A fixed angle rotor has a fixed angle of inclination, usually between 15° and 45°, and the tubes or vials are held in place by a locking mechanism. This type of rotor is typically used for applications that require high speeds and short centrifugation times.

A swing-out rotor, on the other hand, has a hinged bucket that swings out from the axis of rotation, allowing for easy access to the tubes or vials. This type of rotor is typically used for applications that require slower speeds and longer centrifugation times, as it allows for more gentle handling of the samples.

What does a centrifuge consist of?

A typical laboratory centrifuge consists of a rotor, which holds the tubes or vials containing the mixture, and a motor that drives the rotor to spin at high speed. The rotor is typically mounted in a sealed chamber, which is designed to contain the mixture in the event of a tube breaking or leaking.