Climatron Premium Chambers
The Australian Made Climatron premium series plant growth chambers are manufactured by Thermoline here in Sydney. These larger 2600L chambers are designed to maintain conditions that are critical for a wide range of research applications where temperature and humidity need to be precisely controlled, including:
Arabidopsis Seedling storage
Seedling germination
Plant growth
Plant pathology
Plant production
Our Climatron plant growth chambers feature an easy-to-operate touchscreen control system and are valued for their high quality and reliability.
Our premium series offers greater flexibility yet remains easy to operate. Optimal growth of plant material can be achieved with the premium series through precise control of the chamber environment. The 'Ezi-Lift' floor allows for consistent and uniform airflow through a perforated base, while it can also be raised and lowered to bring the plants closer to the ceiling-mounted high-intensity LED lighting. These models have a wide range of applications for life sciences and agriculture.
With over 30 years of experience designing and manufacturing plant growth equipment, Thermoline Scientific is confident in providing plant growth advice and support. If you need help determining which plant growth cabinet best suits your application, talk to the knowledgeable team at Thermoline Scientific. We're here to help you find the right solution. Please explore our site to discover more about our plant growth chambers, or contact us to discuss your requirements.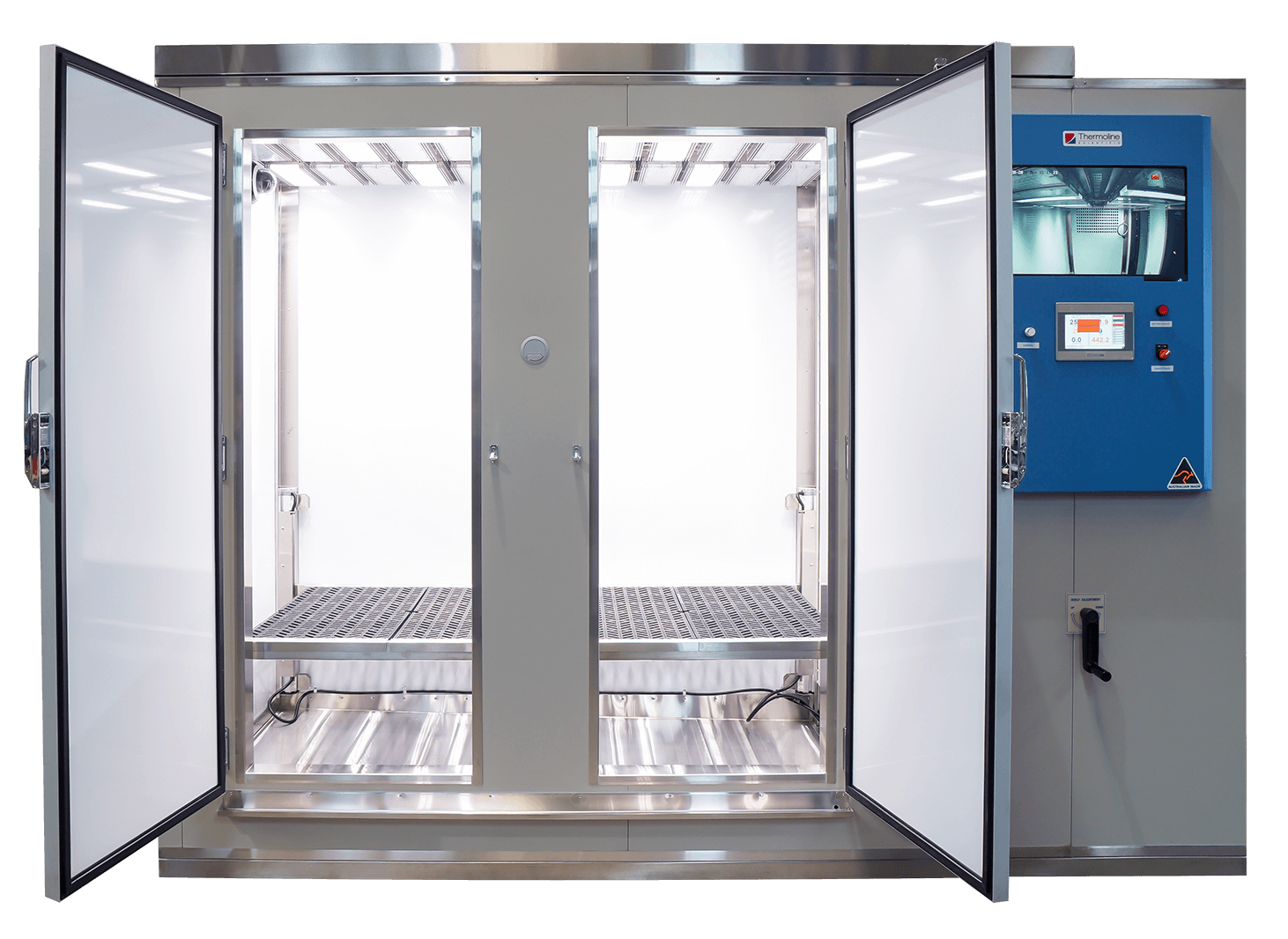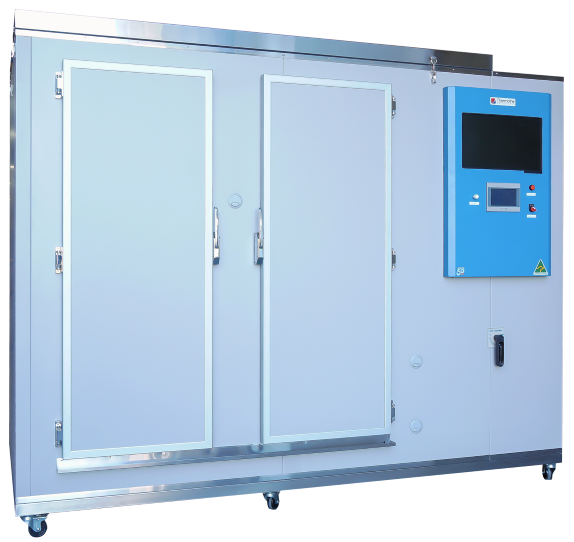 The Climatron Premium Series plant growth chamber is available in a double-door 2600L configuration. This Climatron plant growth chamber can be used for agricultural and life science applications, including plant production, bio-engineering, soil and food sciences and research applications.
Wholly Australian Made here in Sydney, the Ezy-Lift hydraulic adjustable floor level allows for simple movement of the perforated flooring closer to or further from the light source mounted into the ceiling.
Specifications
Brand: Thermoline
Capacity: 2600L
Temperature Range: +10°C to +40°C
Electrical: 3ph/20A/415V
Castors: Yes
Humidity Range: Ambient to 90%RH
Learn More