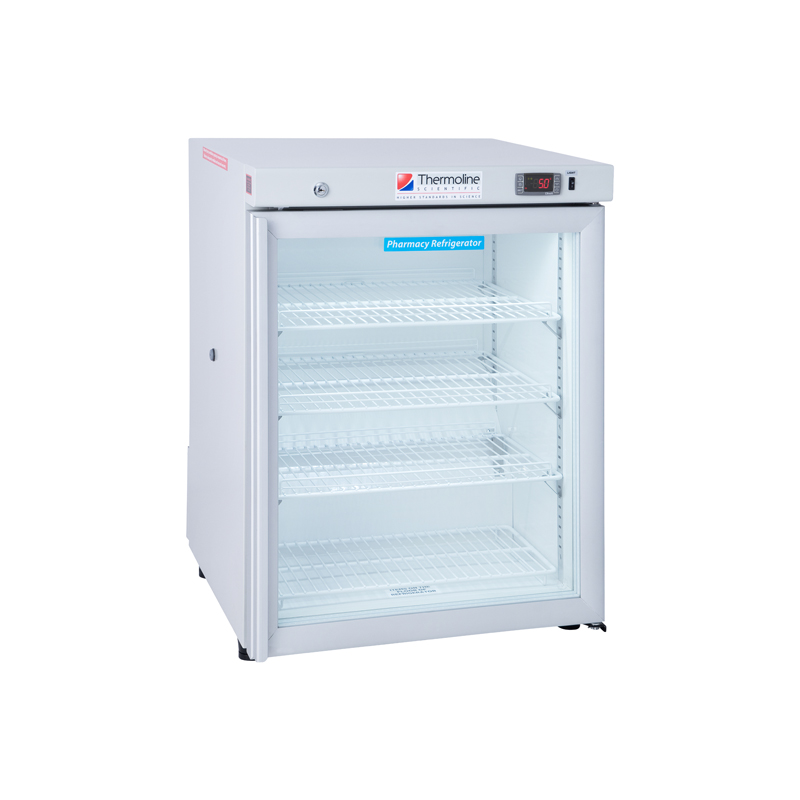 Thermoline refrigerators and freezers are designed for lab applications which is why they feature substantial differences when compared to domestic refrigerators and freezers from the local appliance store.
Thermoline laboratory refrigerators and laboratory freezers are designed and constructed to meet higher standards required to store vaccines, pharmaceutical products and laboratory samples. These products must be stored within tight temperature ranges to prevent loss of potency or even complete spoilage.
Household or commercial units are not designed to meet critical temperature control ranges and therefore are not suitable for storing valuable vaccines or irreplaceable biological specimens.
Key points:
The ideal temperature range for vaccines is between 2°C to 8°C. If the temperatures drop below 2°C the vaccines can be frozen causing irreversible damage. Temperatures above 8°C can also destroy the vaccines. In both cases thousands of dollars worth of vaccines would need to be discarded.
Domestic cyclic defrost refrigerators have wide temperature control ranges and frequently go above the recommended temperature range.
Most domestic refrigerators are not fan forced giving them poor temperature recovery after the door has been opened as well as cold spots close to the walls.
Most domestic refrigerators do not have digital temperature controllers with temperature alarms warning users when the temperature deviates from where it's needed.
Thermoline purpose built laboratory refrigerators and freezers offer many advantages compared to normal domestic models.
Thermoline purpose built laboratory refrigerators and freezers:

[YES] Digital temperature control and display
[YES] Accurate temperature control for fridges between 2°C to 8°C
[YES] Accurate temperature control for freezers between -15°C to 20°C
[YES] Audible and visual alarms
[YES] High/Low temperature logging and remote monitoring features
[YES] Lockable doors to secure samples inside
[YES] Glass doors for easy viewing of inside products
[YES] Optional extras for fridges and freezers to monitor performance or increase storage volume
[YES] Our refrigerators comply to AS85000: Quality Care Pharmacy Standards
[YES] Our refrigerators comply to Medical Devices, Class I standards
[YES] Our refrigerators are listed in the ARTG, 299070
Standard domestic refrigerators and freezers:

[NO] Digital temperature control and display
[NO] Accurate temperature control for fridges between 2°C to 8°C
[NO] Accurate temperature control for freezers between -15°C to 20°C
[NO] Audible and visual alarms
[NO] Temperature recording and remote monitoring features
[NO] Lockable doors to secure samples inside
[NO] Glass doors for easy viewing of inside products
[NO] Optional extras for fridges and freezers to monitor performance or increase storage volume
[NO] Domestic refrigerators and freezers do not conform to any medical device standards
View our complete range
Laboratory Refrigerators:
https://www.thermoline.com.au/products/laboratory-equipment/lab-refrigerators/
Laboratory Freezers:
https://www.thermoline.com.au/freezers/
Vaccine Storage Refrigerators:
https://www.thermoline.com.au/products/medical-devices/pharmacy-vaccine-refrigerators/