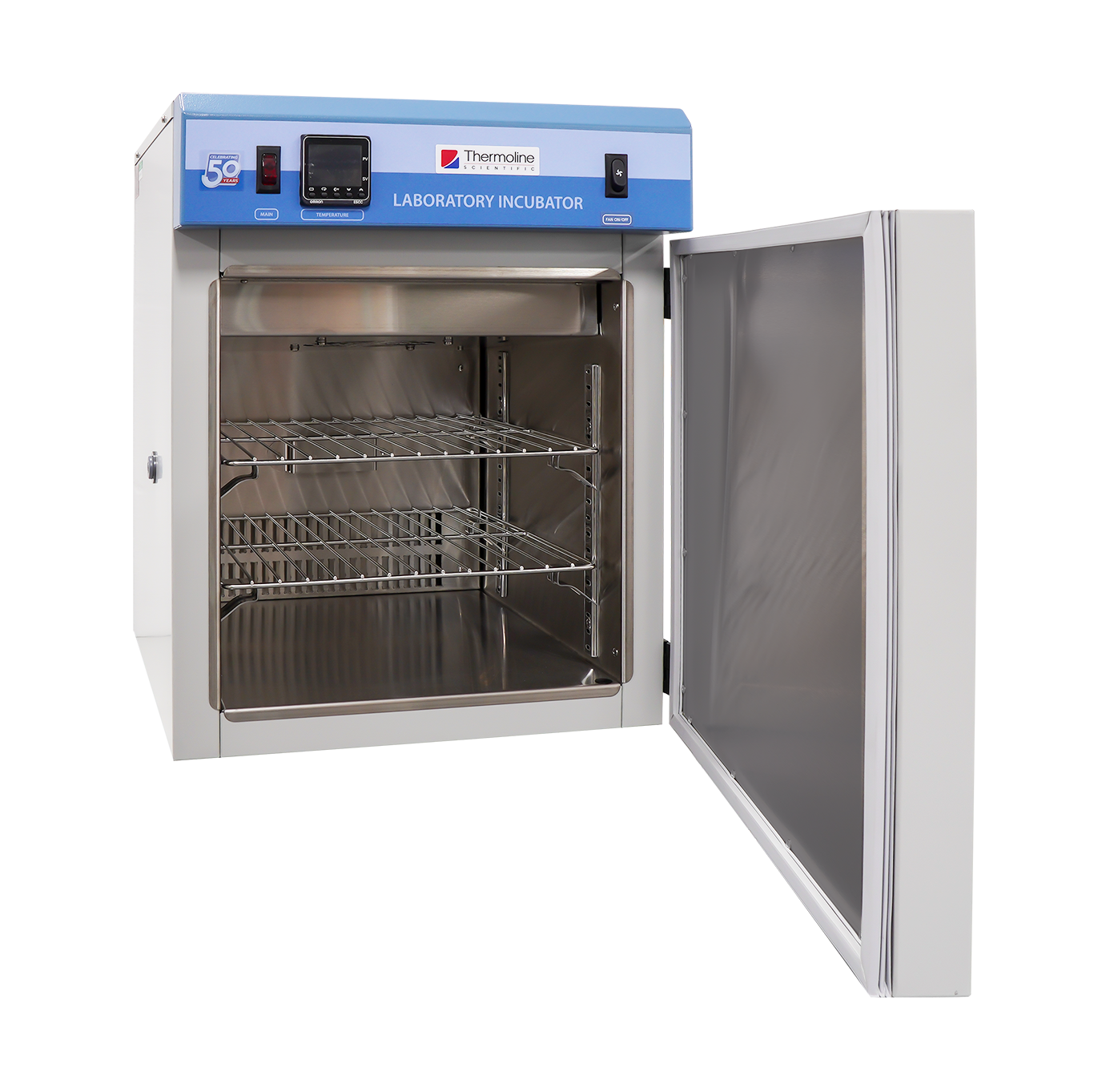 One of the most popular products Thermoline makes in-house today is the digital economy micro incubator. Its compact 20 litre capacity heating chamber makes it ideal for laboratories where little space is available. Being small and light weight also makes the incubator economic and popular for start-up labs. The Thermoline micro incubator is an ideal equipment piece when growing cell cultures and is also key for biochemical and hematological studies, pharmaceutical work, and food analysis.
Easy to Use
Thermoline micro incubators feature an easy to use digital controller which maintains a control accuracy of ±0.25°C at 37°C. Temperature changes can be made with the simple push of a button and adjustment periods are minimal due to the small incubator chamber.
Strong and Reliable
All micro incubators are made from colorbond steel and have a stainless steel interior lining. The use of robust construction materials make it durable and long lasting even when used on a day to day basis.
Australian Made by Thermoline
Each micro incubator progresses through a 78 step manufacturing process which takes approximately 4 weeks from start to finish. At each step a Thermoline skilled engineer carefully carries out detailed fit-out out work with quality checks being signed off at each step. All incubators are tested and checked before being dispatched to customers.
Common uses
General lab use where accurate heating is required
Egg incubation
Contrast warming
Growing cell cultures
Reproduction of germ colonies
Food studies
Pharmaceutical studies
Key micro incubator features include
Stainless steel internal liner (easy to clean and non corrosive)
Removable open wire chrome plated shelves
Magnetic door gasket for a positive door closure
Unique "Thermowall" heating system with electronic switching
Digital PID controller
Optional inner glass door available
12 months warranty
Model: TI-20F
Details: https://www.thermoline.com.au/product/benchtop-incubators